Happy Fri-YAY, friends! Summer Break starts NOW!
Summer Posting Schedule
My posting schedule will look a little different this summer if I'm being honest. When the boys are not in school, I don't have as much time to blog. Primarily because I want to soak up every minute of summer with them. But I will still be blogging a couple times a week just some weeks will be easier to do so than others.
Next week I do have several posts scheduled. A Father's Day Gift Guide, End of Year post for the boys school pics, Let's Look: Summer Bucket List, and either a Life Lately or a Friday Favorites, we'll see how I do on getting it done. Towards the end of the month we have three groups of people coming to stay with us, one after the other, so my time will be limited to blog.
Now, let's take a look at some of our current faves from the past week….
New happenings around the house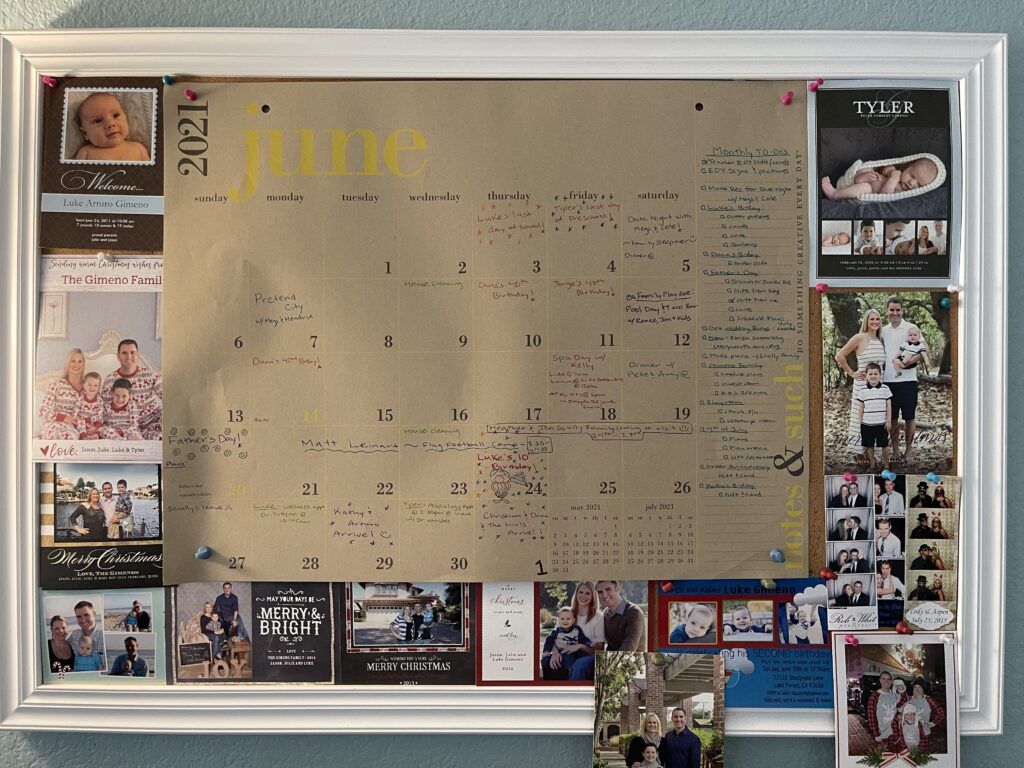 A FAVORITE for me was when I filled out our master calendar that goes in our office for this month. I took a moment to feel excited about what's to come and how it's drastically different from this time last year. We are finally on the other side of this pandemic in lots of respects and for that I'm truly thankful. I'm so happy to have plans with friends and family on the horizon.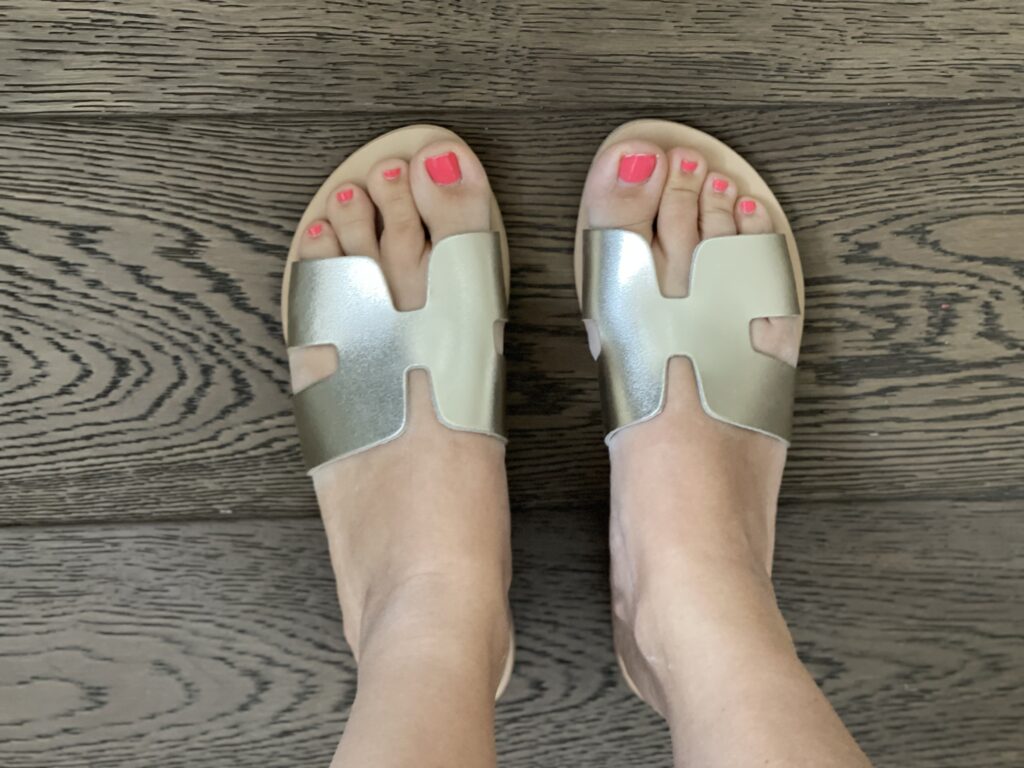 Okay, so I don't typically like ordering shoes because my feet are picky. But I've liked 3 out of 4 pairs that I've ordered recently. A FAVORITE for me is saved time in going to stores to try on shoes. I'll chalk this shoe haul up to getting lucky but I'll take it. I'll show you my other new wedges soon. Also, with these sandals, I was like, "NOPE", too tight but I felt like they may get better. I wore them around the house that day and they DID, they loosened up and now I love them. Sometimes, you gotta give shoes a chance and this would not have been possible if I went into the store to purchase them. I would have nixed them, so I'm taking this as a WIN. Side note: I hate shoe shopping contrary to most women.
Summer Workbooks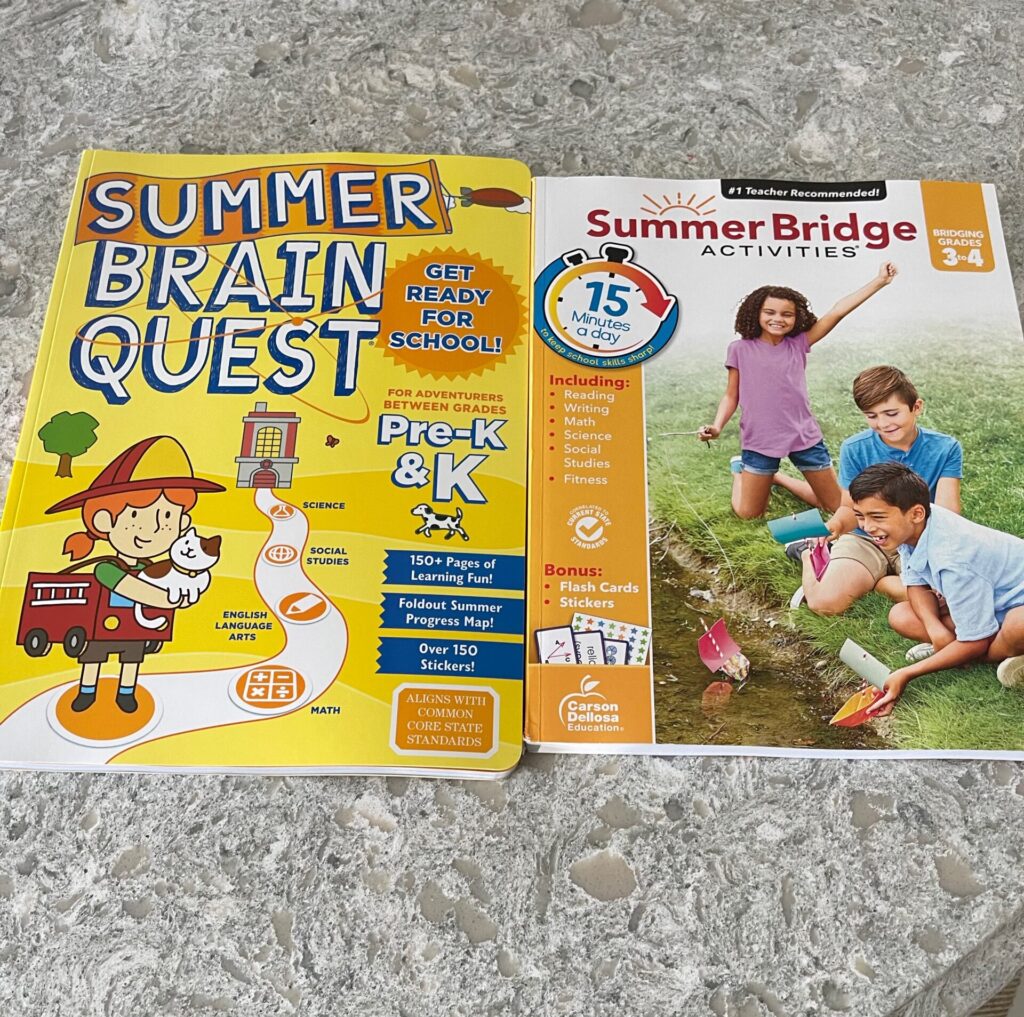 Summer Brain Quest Pre-K & K | Summer Bridge Activities Grades 3 to 4
I'm all about having FUN and having downtime in the summer. However, I think it's best to still have a loose schedule. It helps keep kids off the screens (as much), active, up to par on their academics and not be so bored where they start whining. I will post soon to show what our daily schedule will look like. It will consist of working on these workbooks for 30 mins a day and reading for at least 30 mins a day. In summers past, I've noticed they have almost gotten through an entire workbook in one summer. The bridge workbooks are great in helping them transition from one school year to the next.
New Chaise Lounge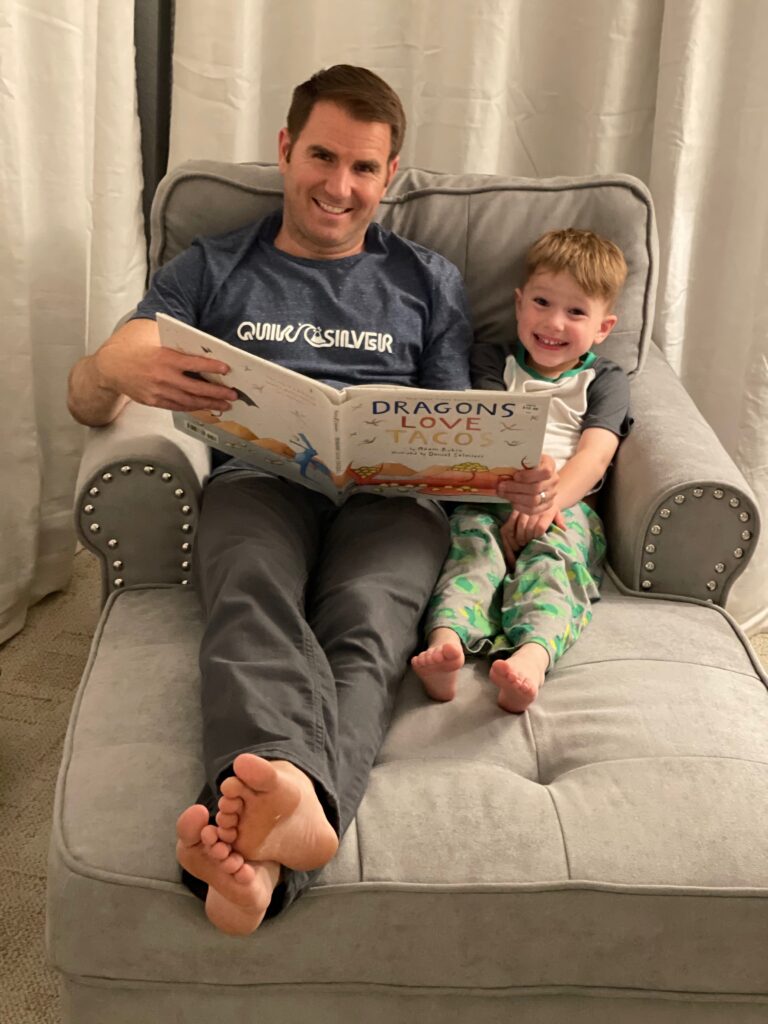 I waited over a year for this bad boy to be delivered. Talk about a lesson in patience!! I purchased this grey chaise lounge from Wayfair on Black Friday for the nook in our bedroom. I will show you the final look for this corner soon. In the meantime, it's a new FAVORITE reading area for Jay and Tyler at nighttime for a bedtime story.
Tyler's Restaurant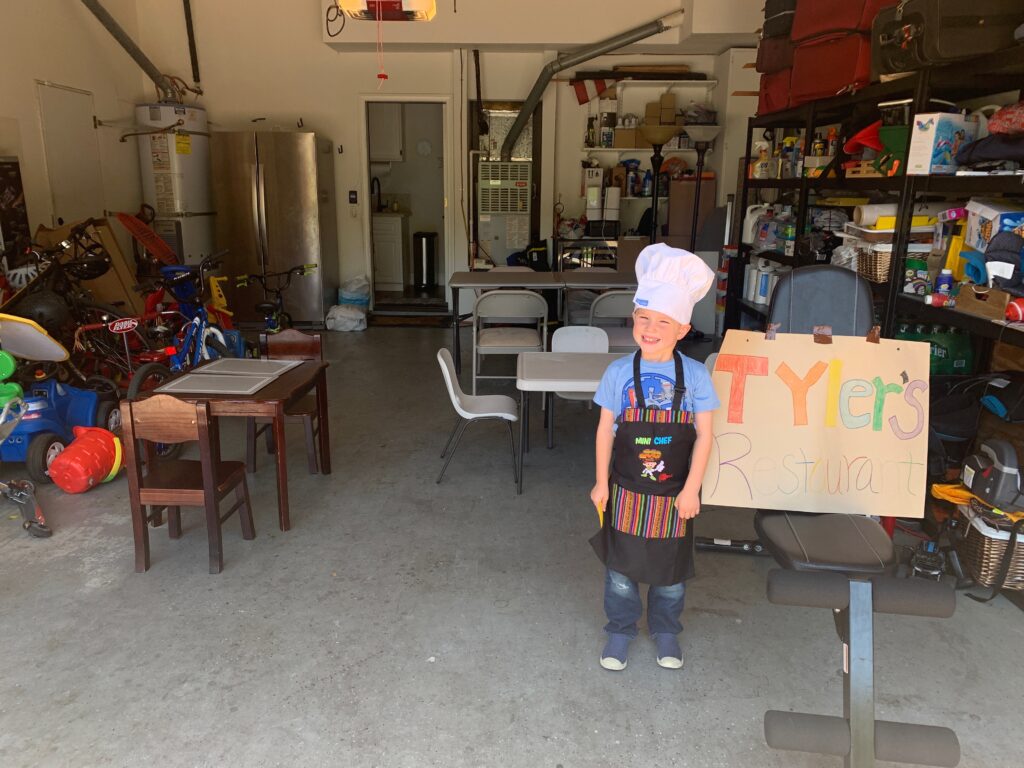 For a couple of weeks, Tyler has been talking about opening his own restaurant. We decided it was time to put a plan into action. Mama bear assisted with the restaurant sign, menus and pricing. Dada bear assisted with the restaurant set up and execution of food orders. It was a success and Tyler was so proud to bring his vision to life and was happy to serve his customers.
The Menu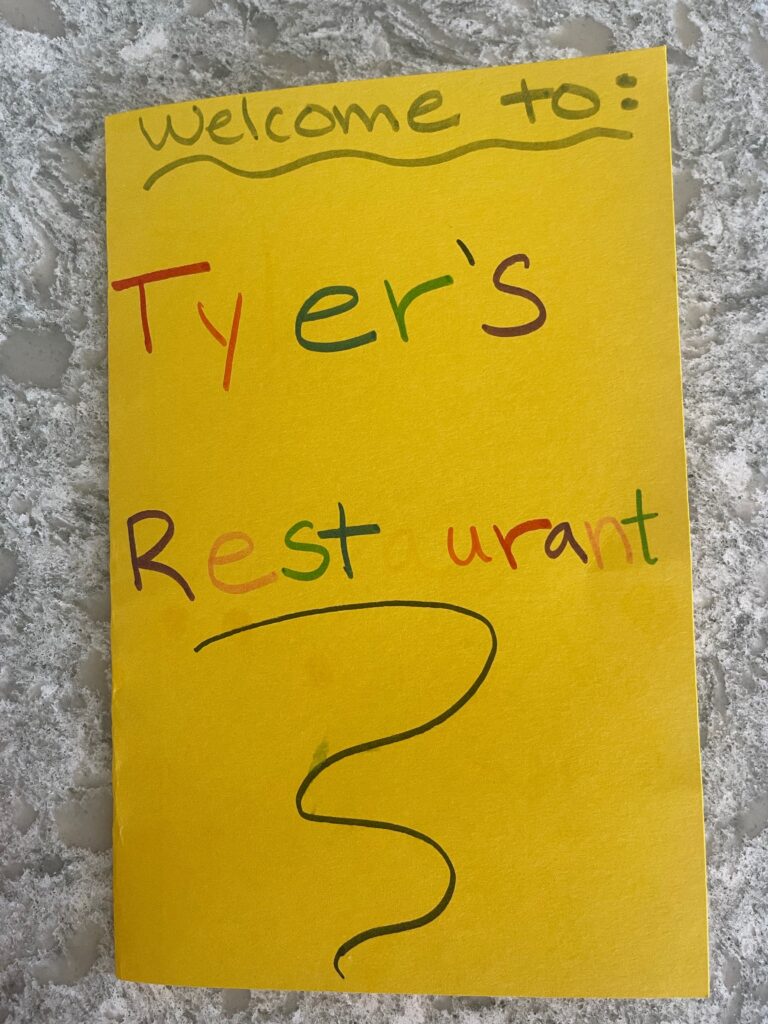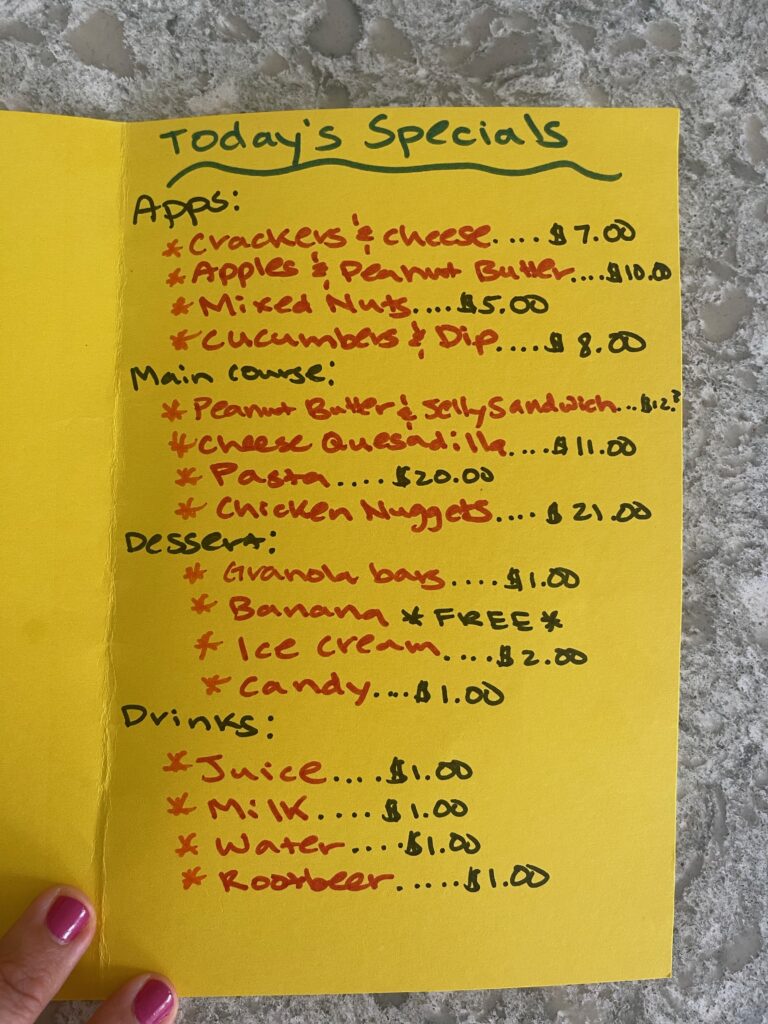 Open for Business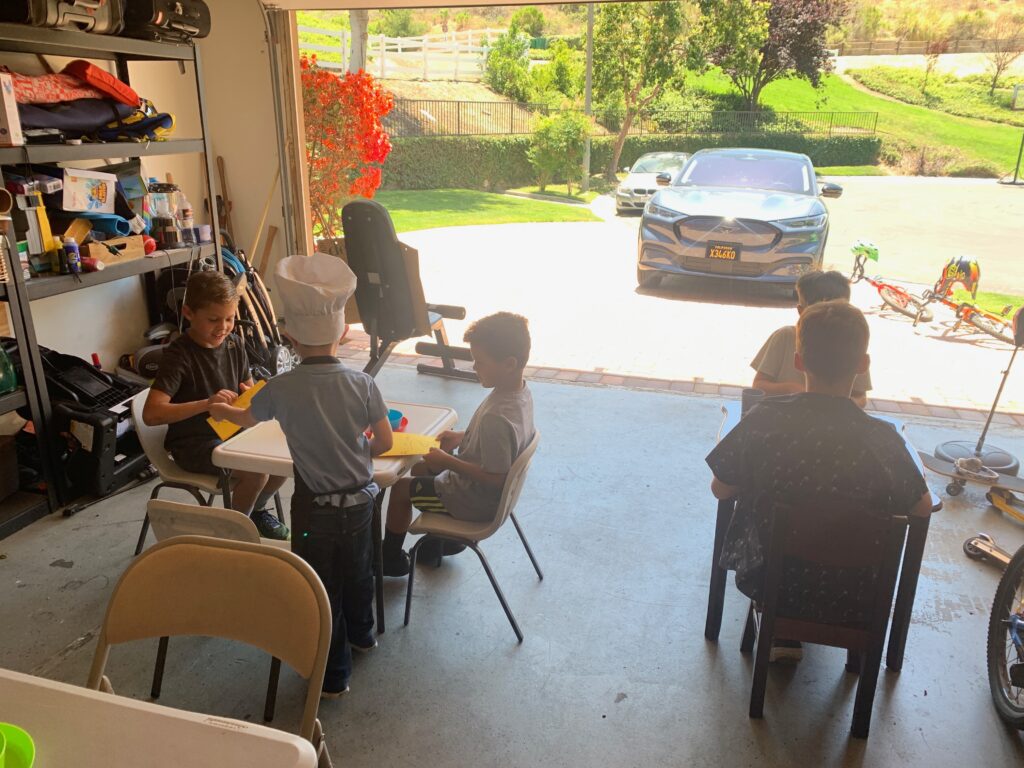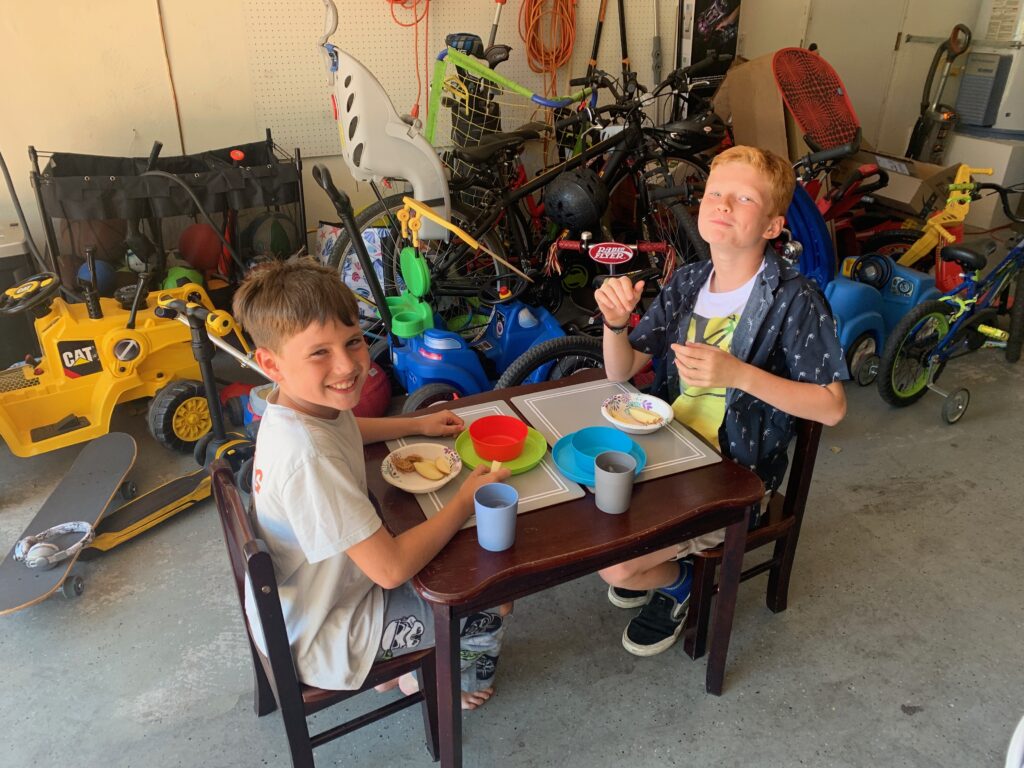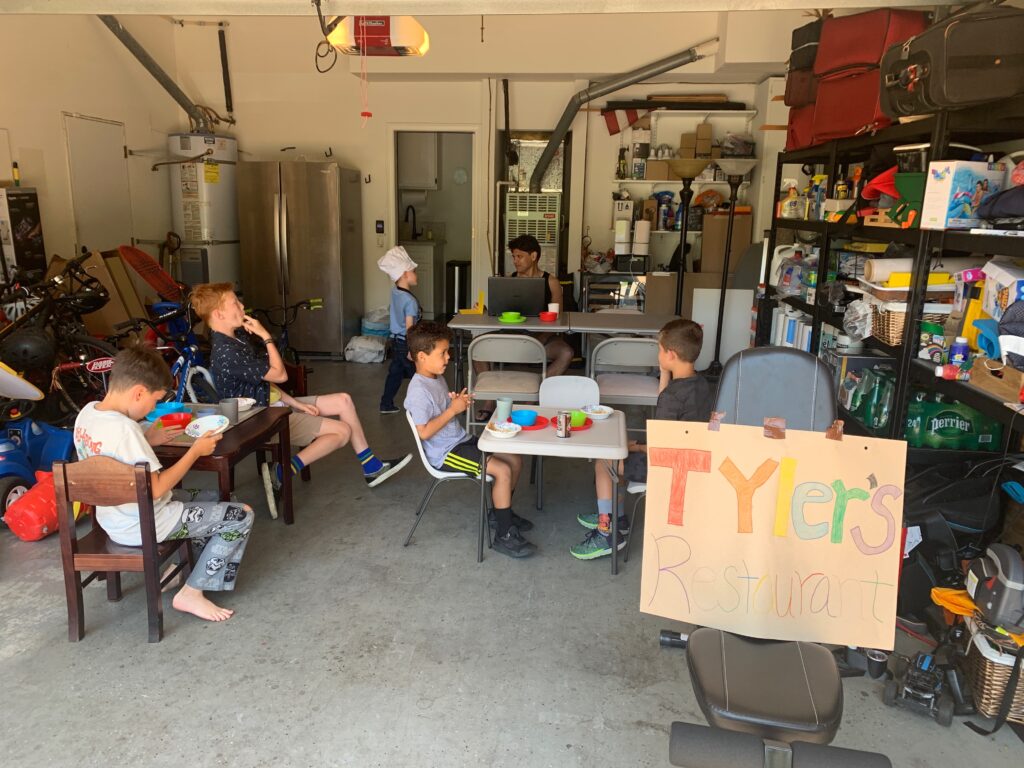 He wanted to make sure his customers were satisfied so he had them fill out a survey after their meal. We loved to see Tyler have an entrepreneurial spirit and next he wants to have a lemonade stand this summer.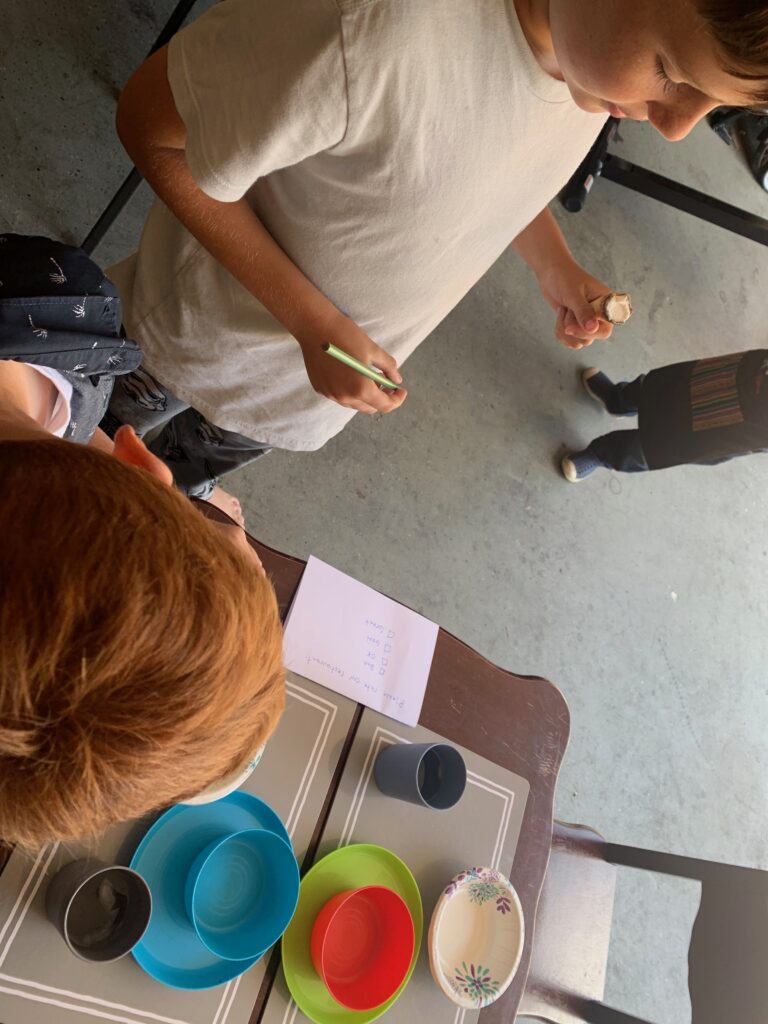 Memorial Weekend Fun!
We had our friend Jorge staying with us before he flew off to Florida for his big move. We had tons of fun soaking up this time with him and will savor it until our November trip to Florida when we'll see him next.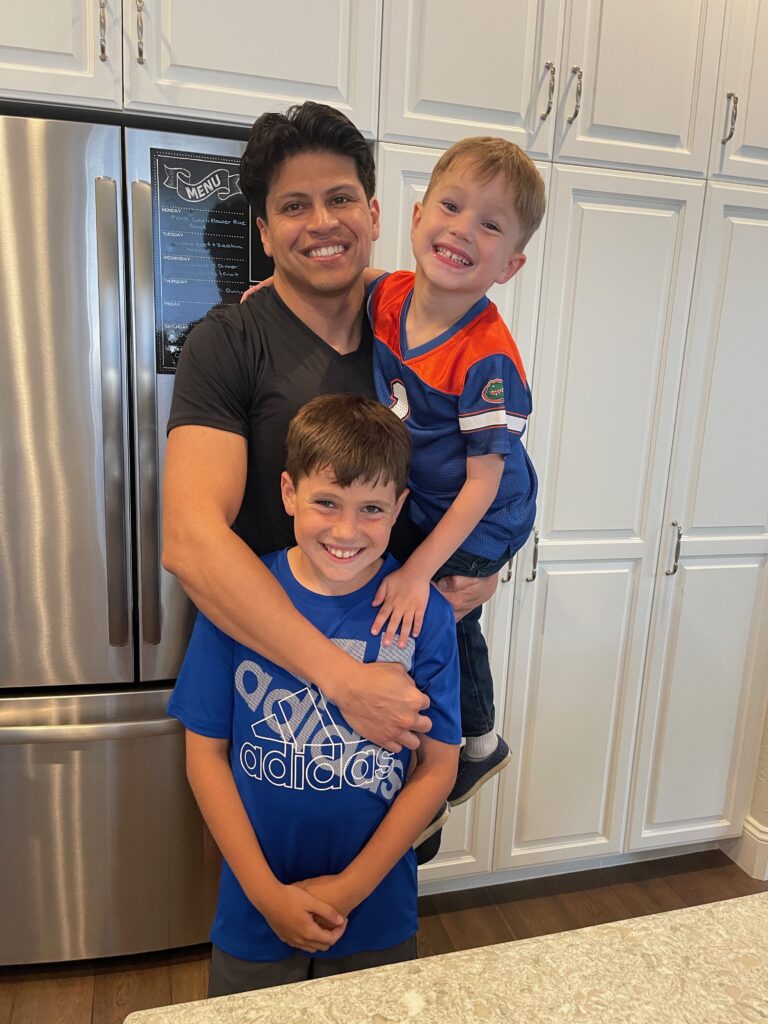 Luke asked, "mom can you still pick me up?" I sure can buddy, you never know when it will be the last time picking up your baby…I would say my days are numbered with this growing boy, cue mama tears! #Lukeis9yearsold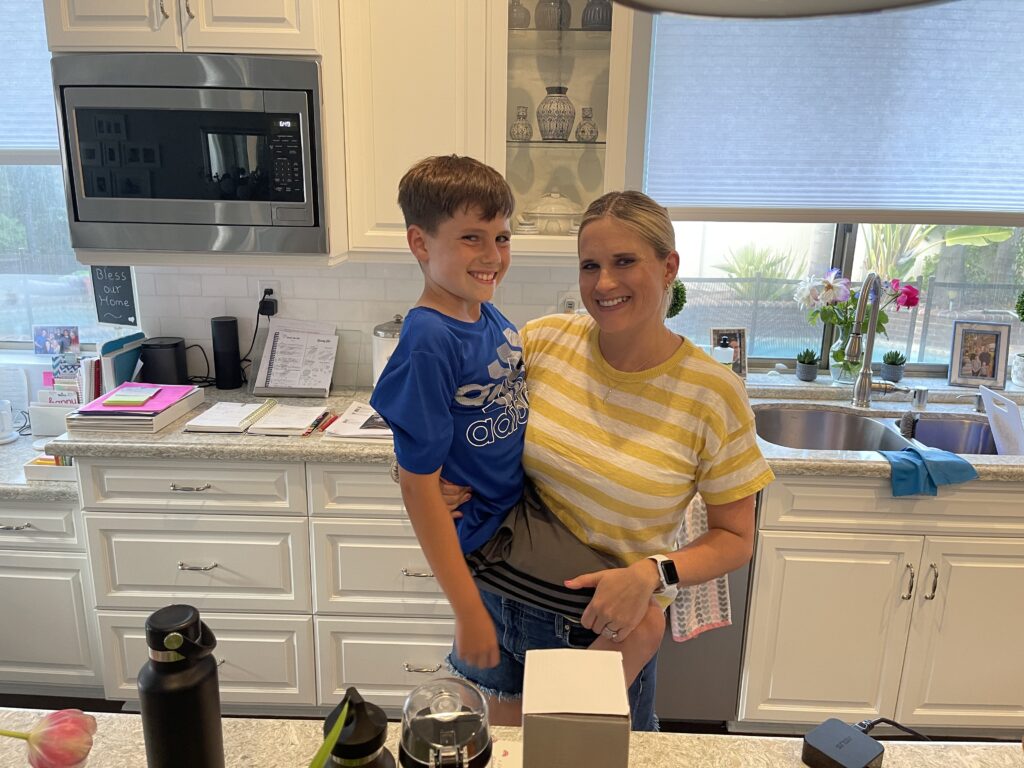 Jay and Jorge played in a band together when they were younger. It's a FAVORITE for them when they have opportunities to jam.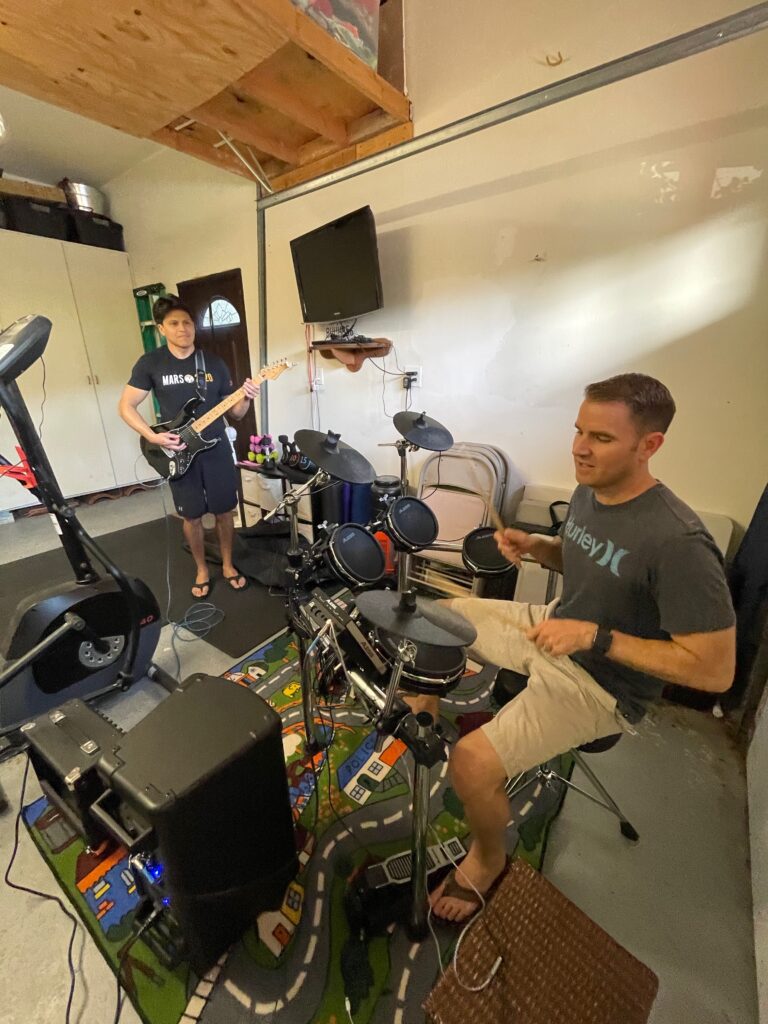 Lots of pool fun over the weekend and on Memorial Day!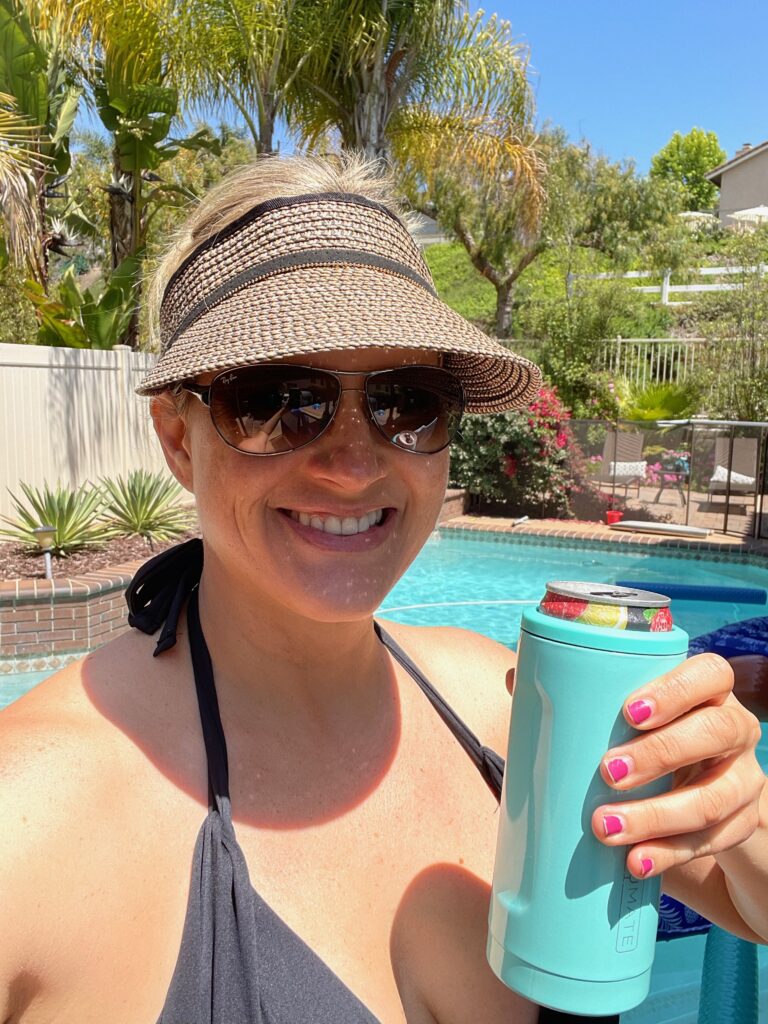 I love putting my Truly drinks into a BruMate to keep them nice and chilled!
New Dragon Floaty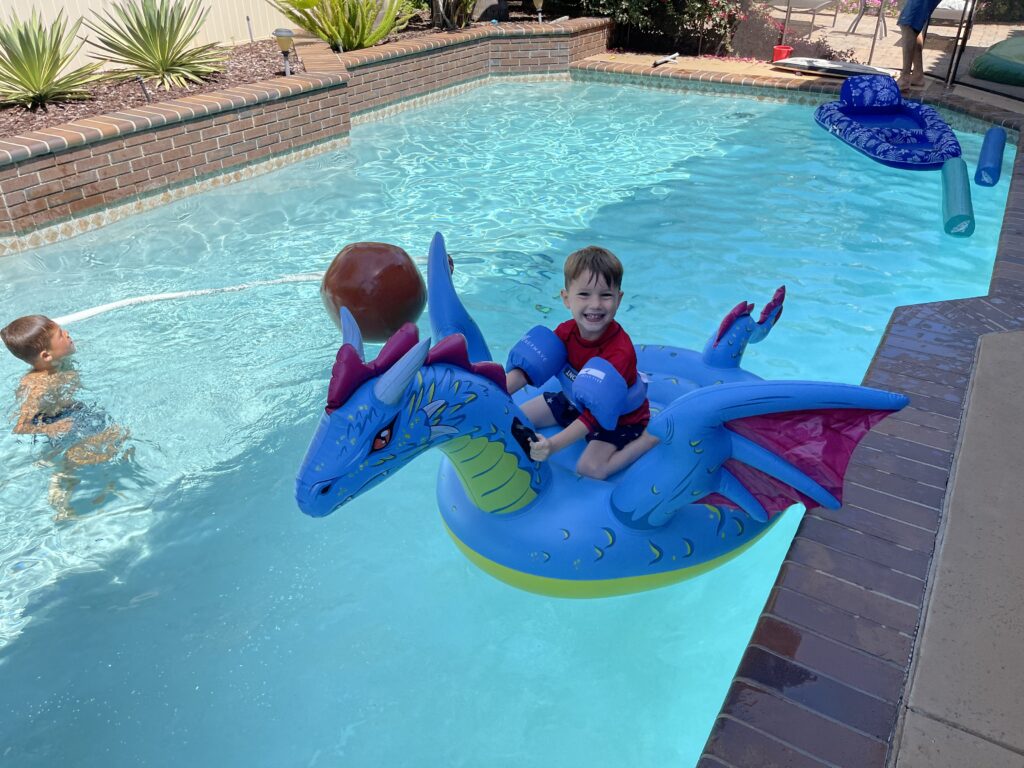 We purchased this new dragon floaty as an impulse purchase from Vons, lol The new lounging rafts are from Costco.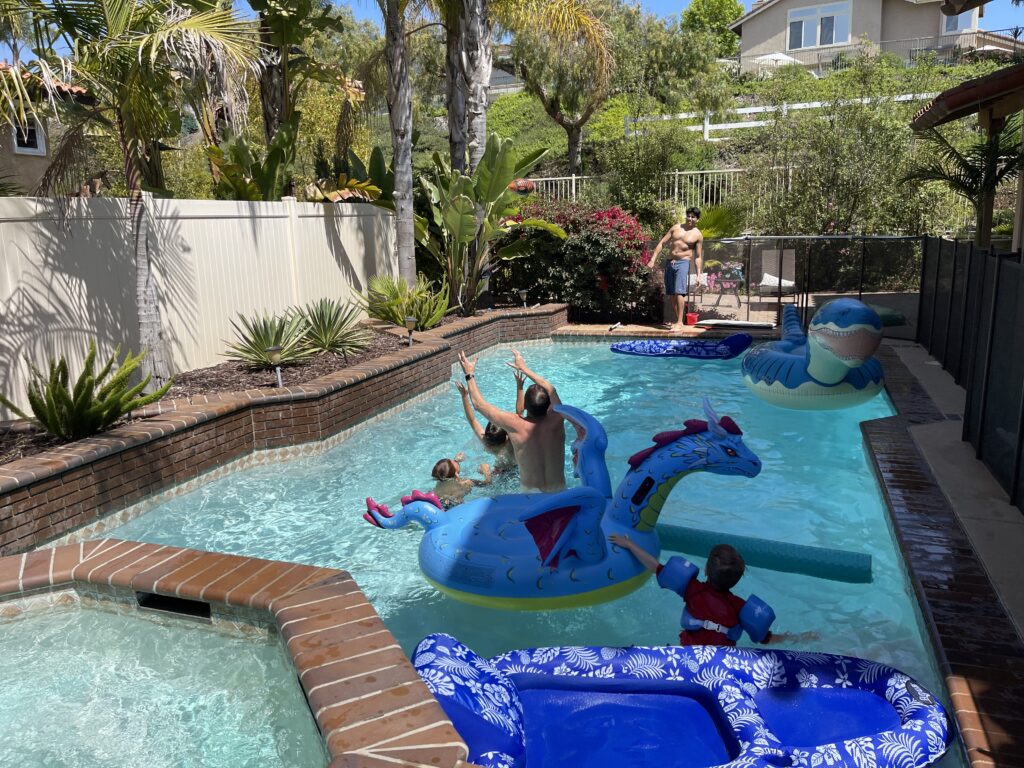 The boys played this football game for over an hour. The little ones would throw the ball into the raft at the end of the pool. The raft has two sections so each one had a point value. Then Jorge would throw the ball back and whoever catches it gets to throw it for points.
Lots of raft shenanigans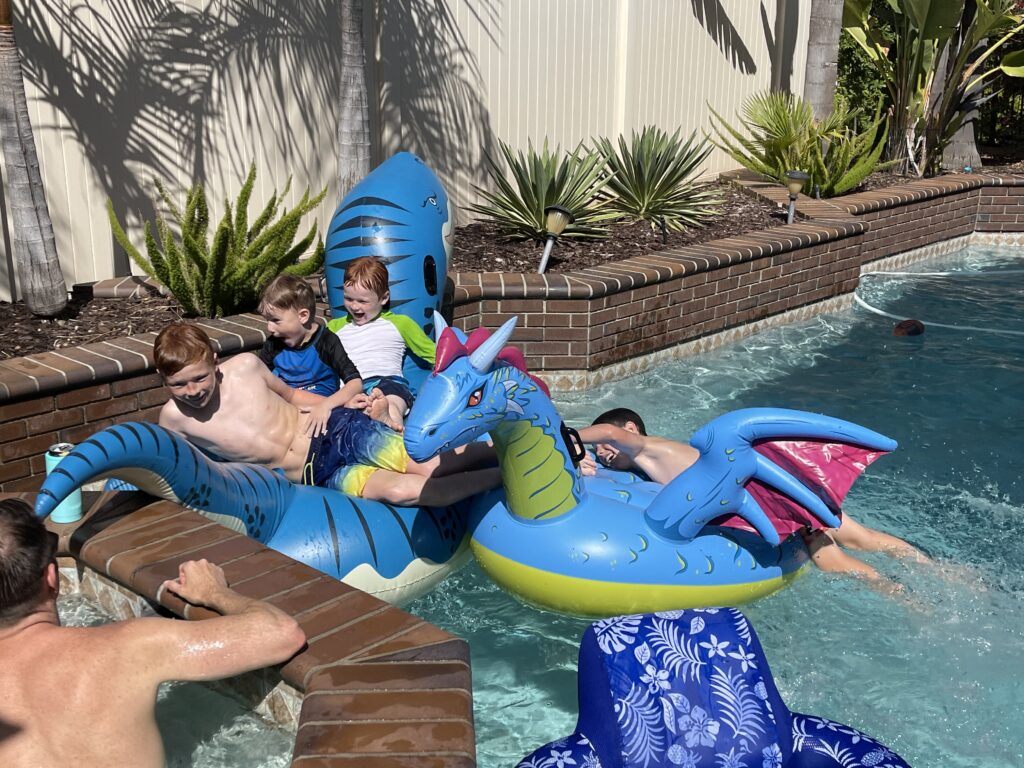 Love my view and watching happy boys play for hours in the pool!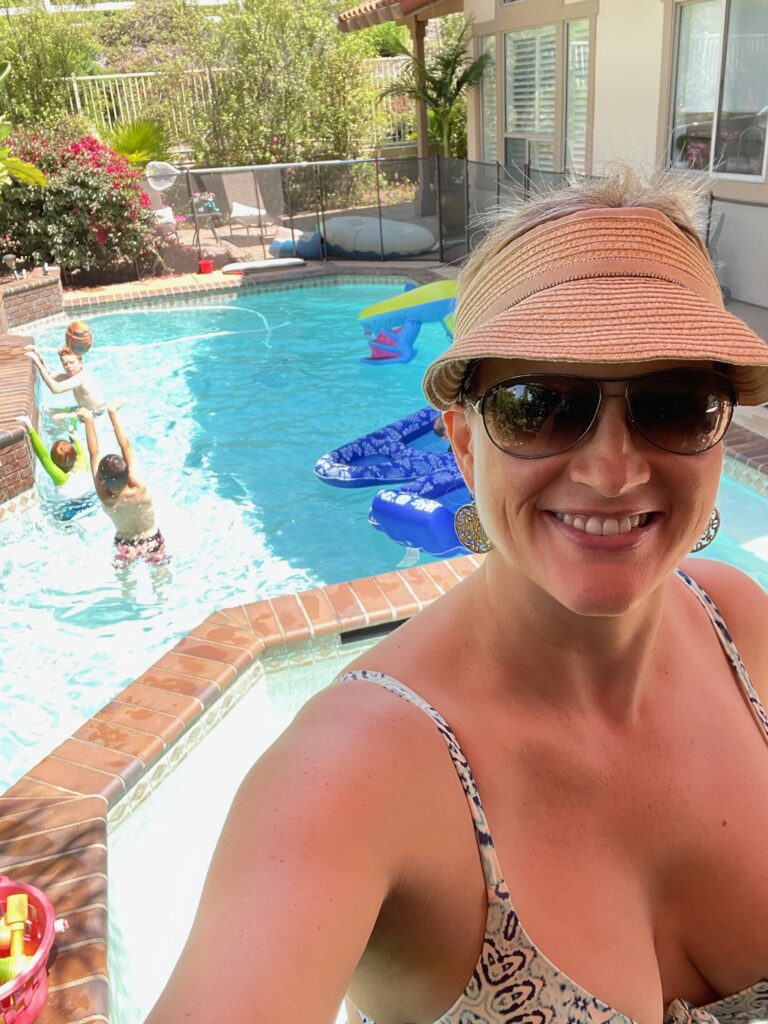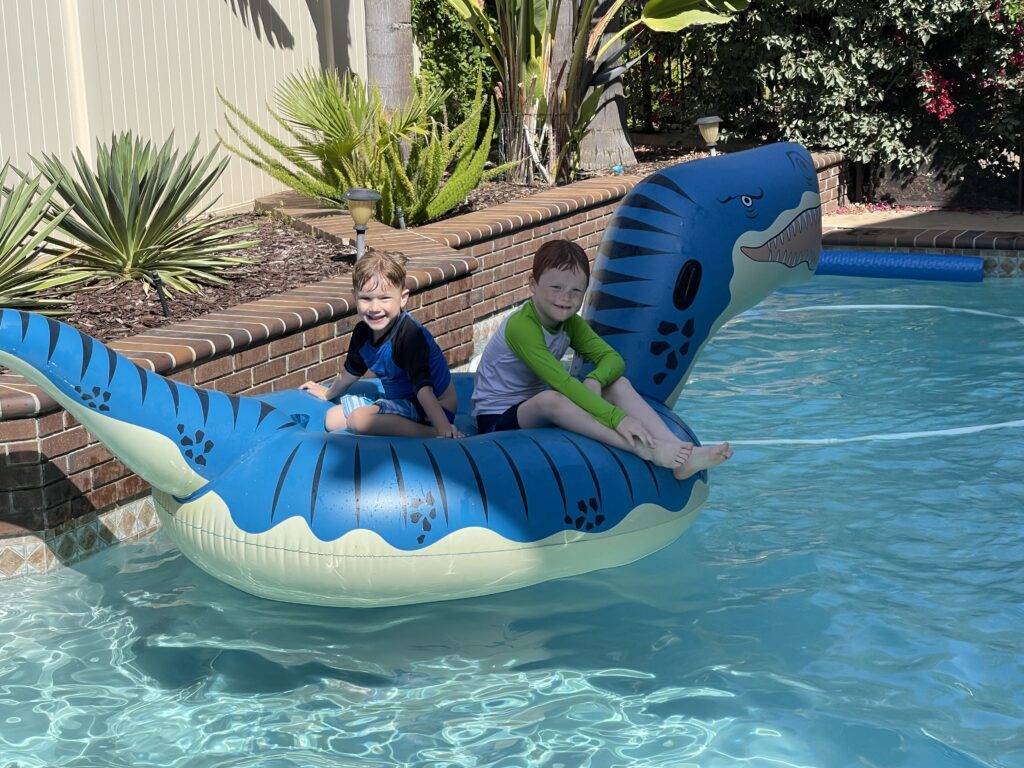 Tyler with his buddy, Henry!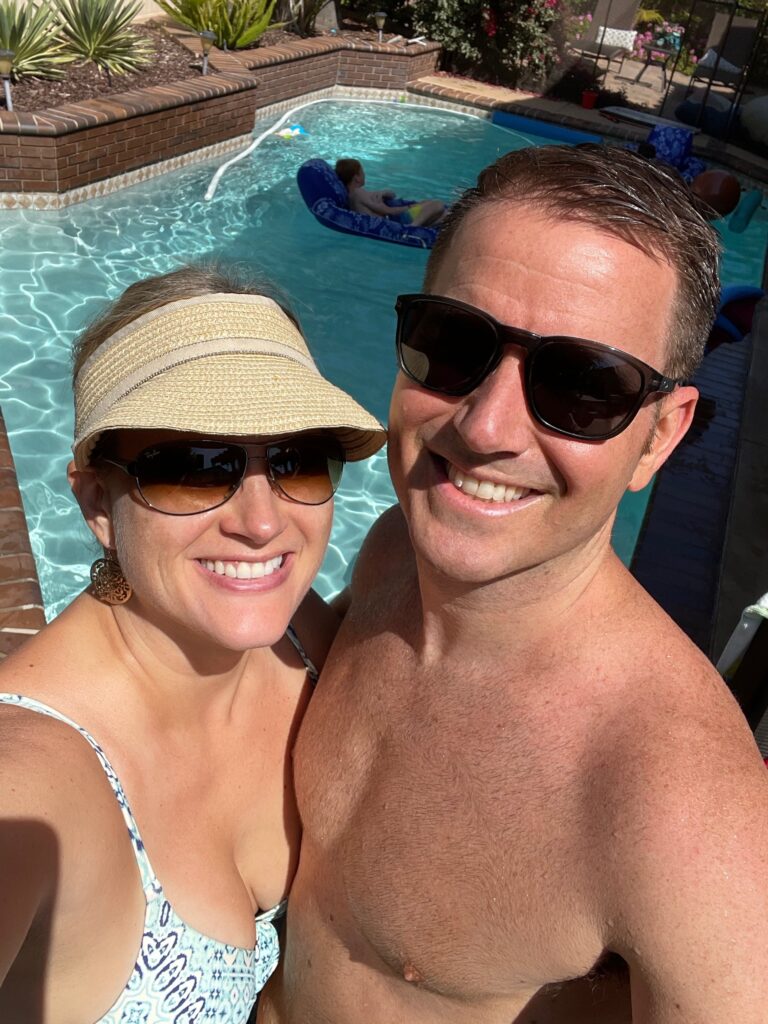 Jorge you are going to be SO missed by your Gimeno Family. But we know our friendship will stand the test of long distance.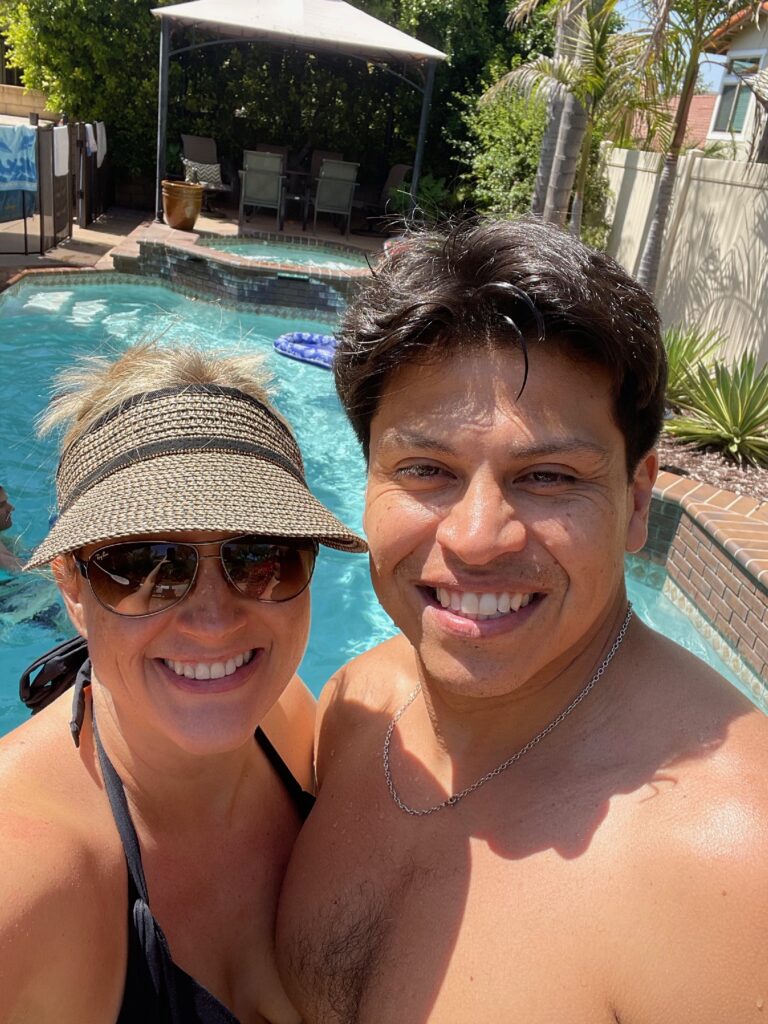 After pool ice cream! They ate it too fast for a picture, lol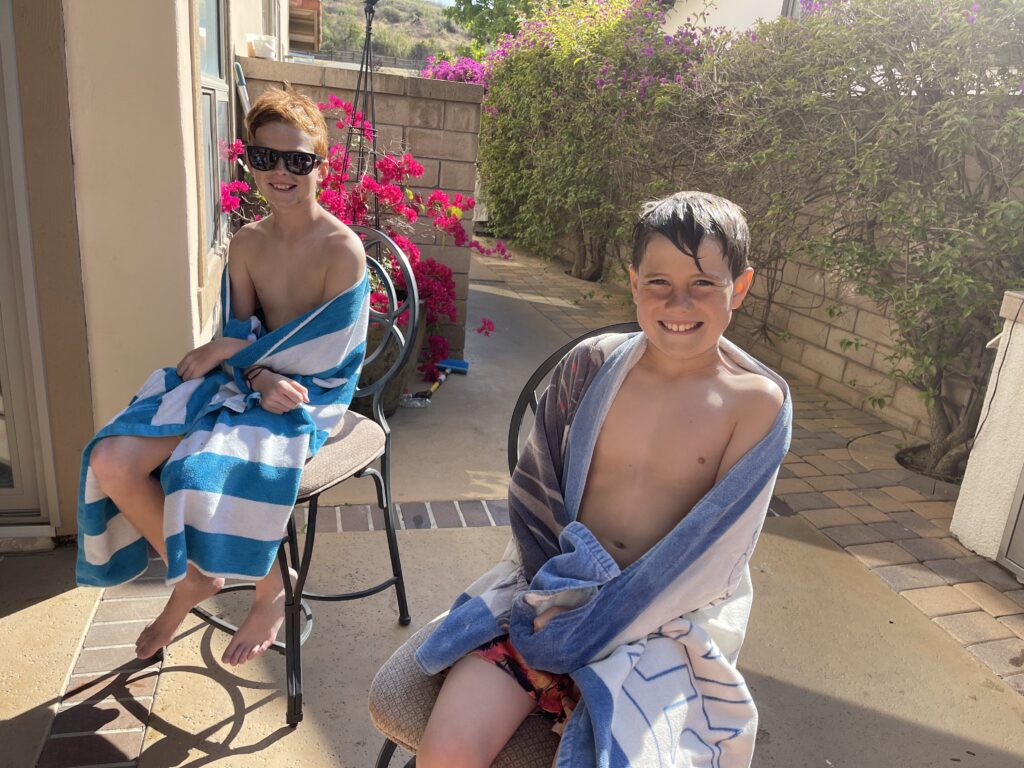 In case you missed my recipe post from this week: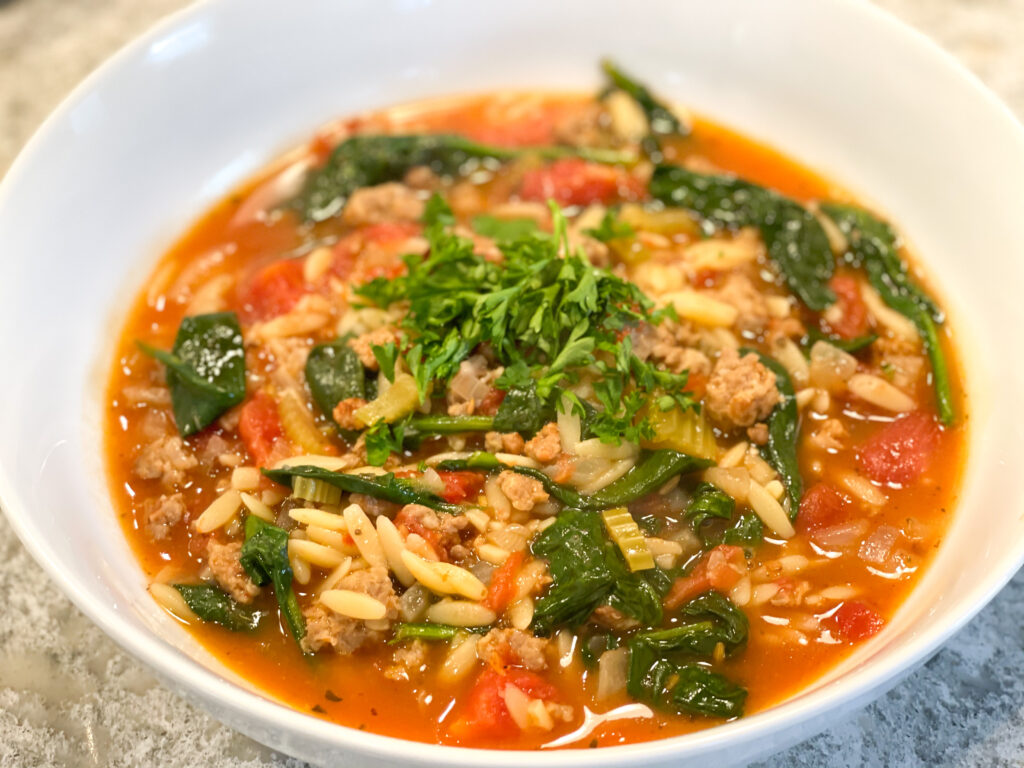 I feel like the majority of kids are out of school for the summer. On the west coast, we're usually one of the last ones to go on break. With that said, I hope you all enjoy this first weekend of summer break, woohoo!!
We're having the Stutz family over for a play date followed by getting a babysitter while the adults have a fun night out. And then they are all sleeping over. I can't wait to spend time with my bestie Megs and her family for a fun weekend!
See you back here on Monday!
XO