Happy Friday, friends!
I'm linking up with A Little Bit of Everything and Momfessionals for a fun packed Friday Favorites post.
We had a good week, I'm happy to report that everyone is back to being healthy this week! Let's get down to my FAVORITE moments, things, and quotes from this past week.
FAVORITE things from this past week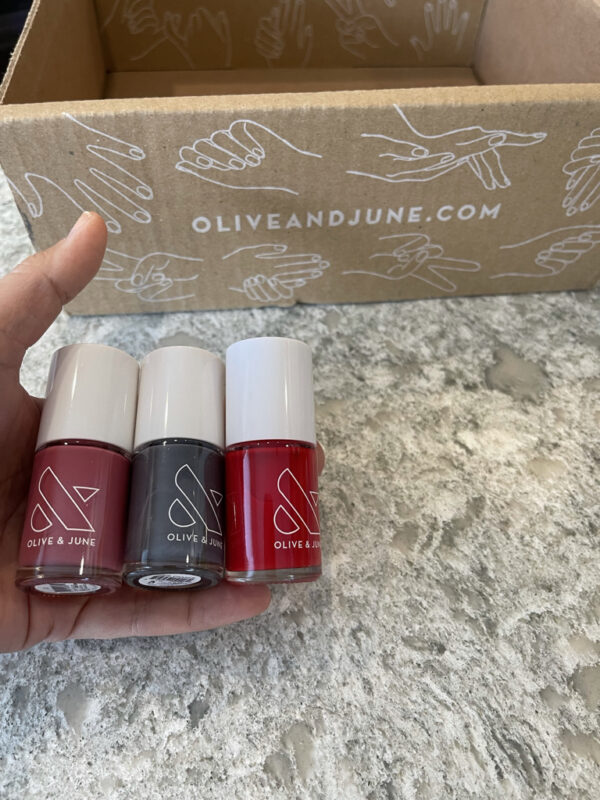 I received the mani system ($50) for my birthday from my friend and it comes with all the latest and greatest tools to give yourself an at home manicure and pedicure. I've been using Olive & June's nail polish since May and I've been loving it.
I just purchased these three polishes for my fall/winter nail colors and they are a FAVORITE for me! I love how you can search their site by season for colors, it makes it nice and easy to chose colors. Each polish is $8 or you can choose from some bundles. You can become a member for $30/year and receive 10% off everything and get free shipping.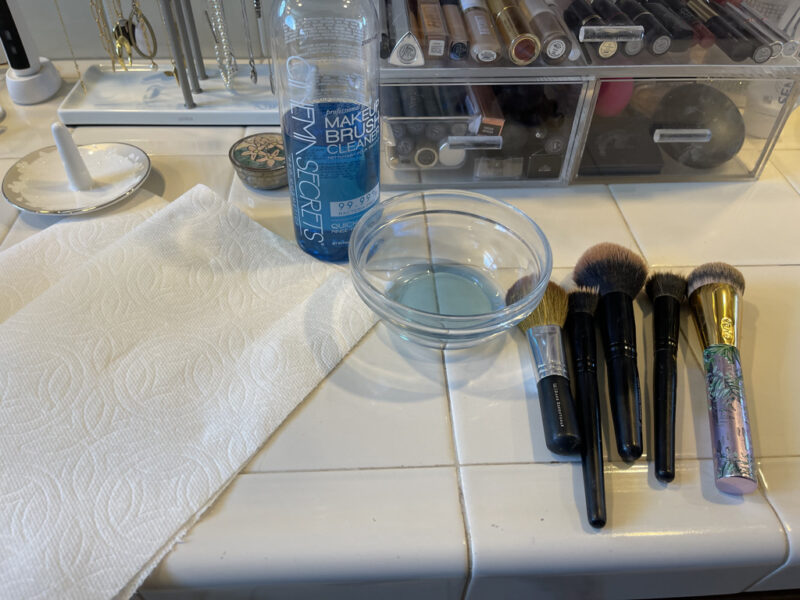 This is one of those tasks that you need to do but is very easy to put on the back burner. I probably don't clean mine as often as you are supposed to. I kind of go by how they look and if it feels like my makeup is not going on as smoothly then it's time to clean. I love this solution it works great. It's a FAVORITE for me to put my make up on with a nice freshly clean brush!
Reese's Pumpkins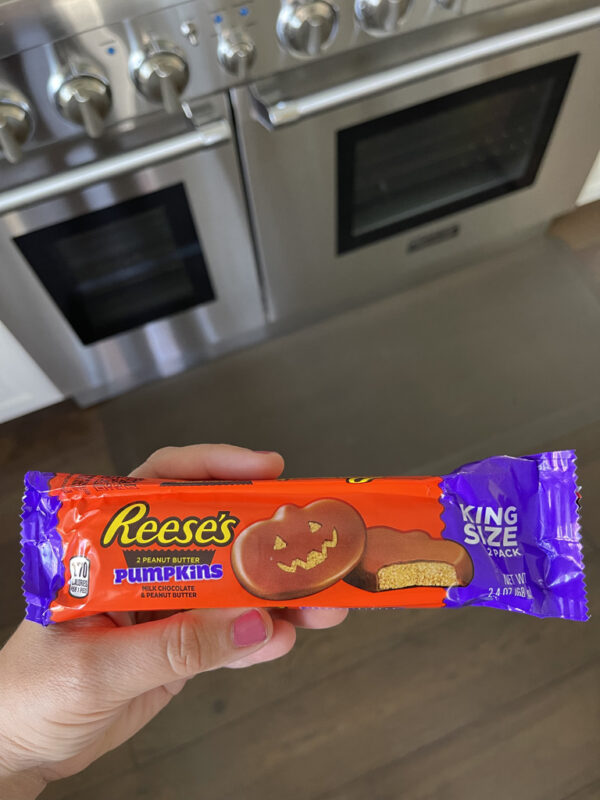 There's not many types of candy that I still enjoy from when I was little but Reese's are one of the few that I still go and reach for. I purchased this treat for Jason and I and it was a FAVORITE for us!
FAVORITE moments from this past week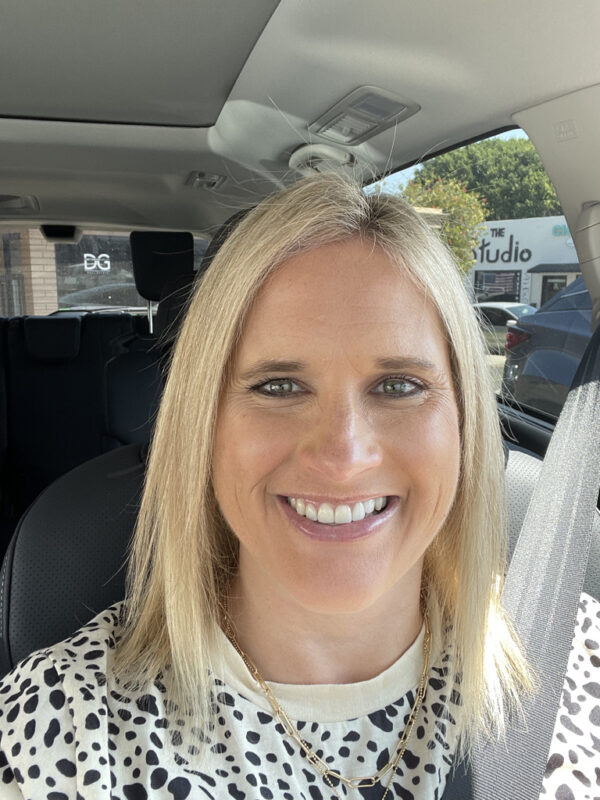 Getting my hair done was a FAVORITE!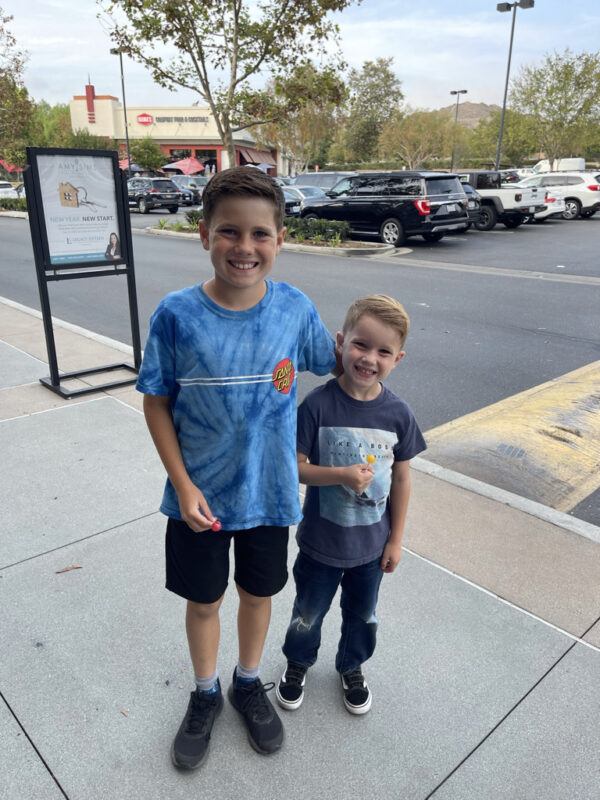 The boys got their hair cut too and they look so handsome! Fresh cuts are a FAVORITE!
Jason Ironing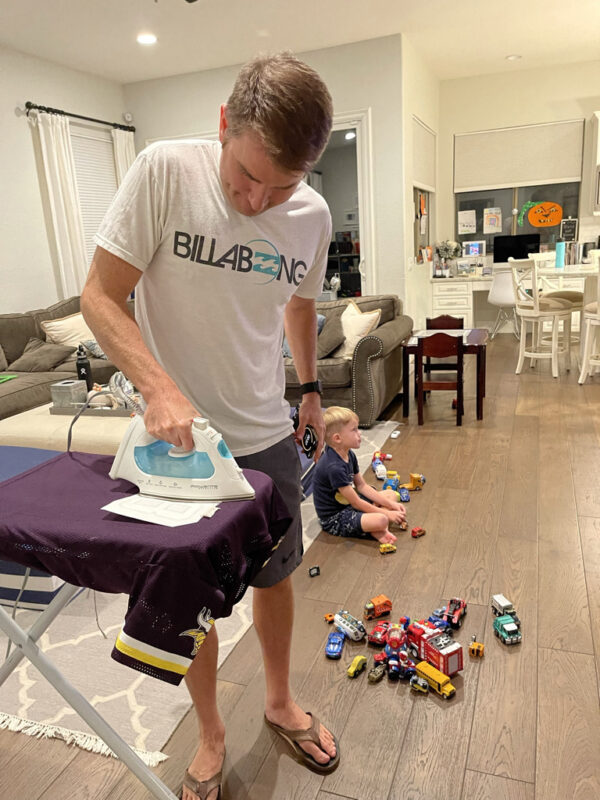 Luke is going to be a football player for Halloween. The player he chose to be is Justin Jefferson from the Minnesota Vikings team. Well, when you receive the costume you need to iron on the number of the player that you are wanting to wear. He turns to me as if I iron and I'm like, "why does this task have to fall on me?!?!" We don't wear clothes that require ironing so this not one of my skills. I did enjoy watching him iron tho, lol he did a great job!
Addams Family 2 Movie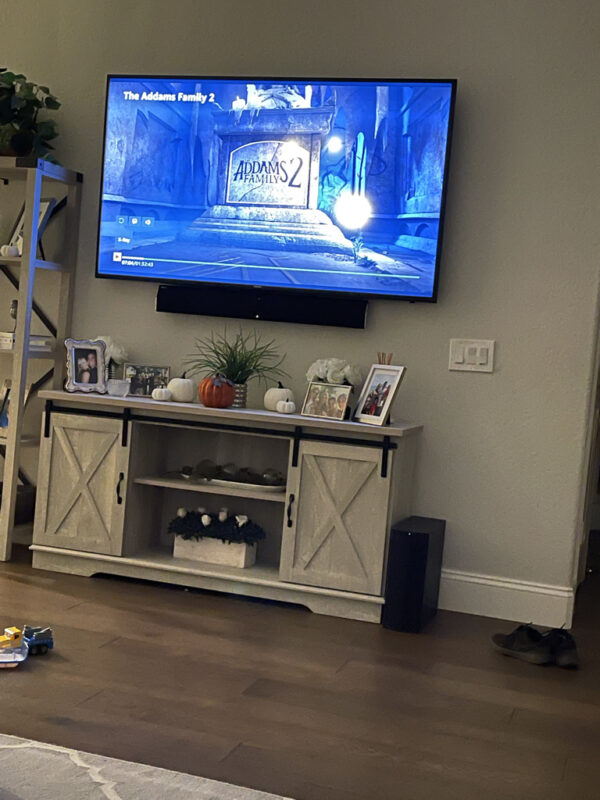 For family fun night we watched the Addams Family 2 movie. It was a fun movie to watch during October, however, the first movie was much better in my opinion.
Homework Time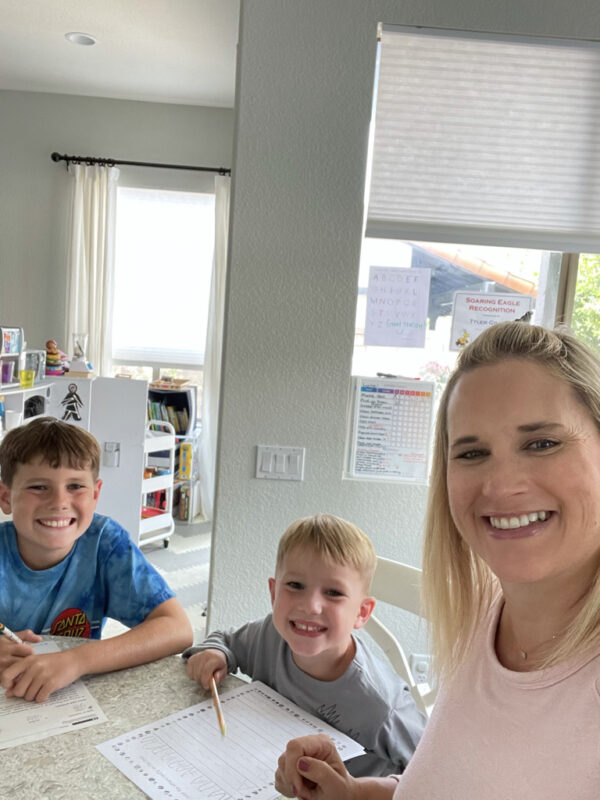 Luke was doing his homework upstairs at his desk in his room but I need to test his reading speed and accuracy every day. It's just easier to all be in the same spot working on homework. Luke works independently for the most part but I'm near if he needs me. Tyler has around 15 minutes of homework each day followed by reading books together and that is a FAVORITE for me. I love this time with my boys and I look forward to it everyday.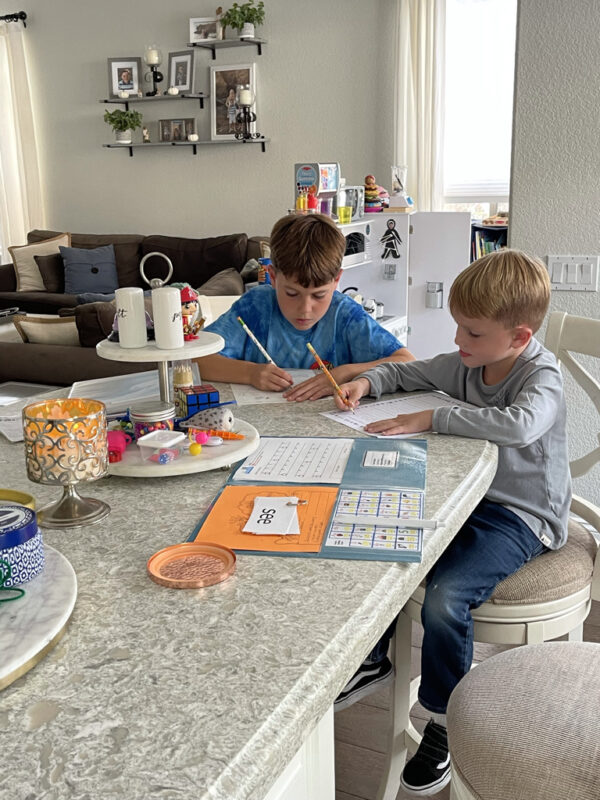 Jason's night-time playtime with the boys is a FAVORITE!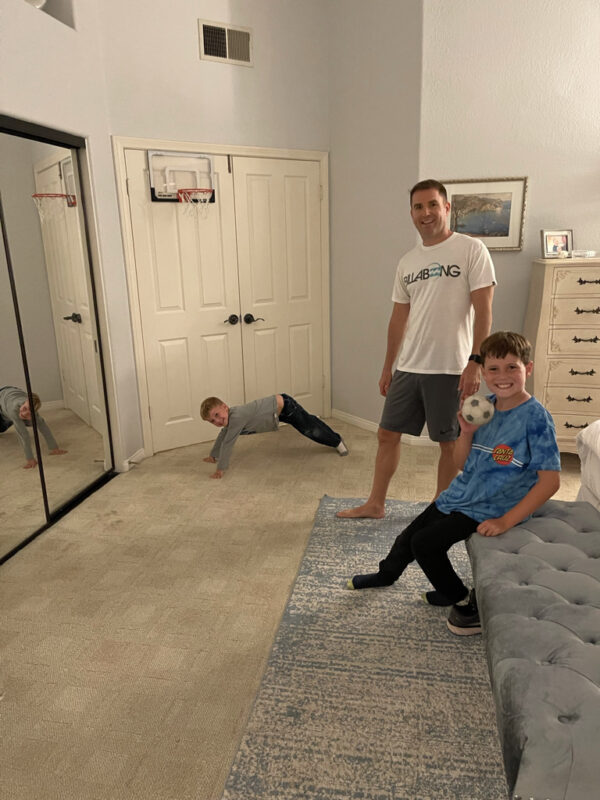 Jay's creative with playtime and the boys love this special time with their Dad. I love hearing happy noises as I'm cleaning up the kitchen and tidying up the downstairs. This bonding time is a FAVORITE!
Quiet Time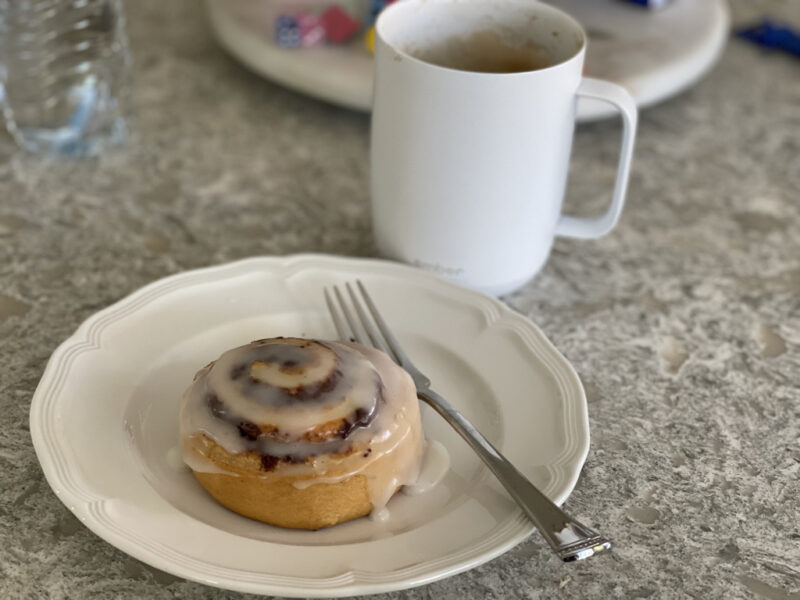 Grabbing pockets of quiet time is always a FAVORITE especially with coffee and a sweet roll. Tyler loves sweet rolls so I picked up some to bake from Trader Joe's and surprised him, it was a FAVORITE for him too.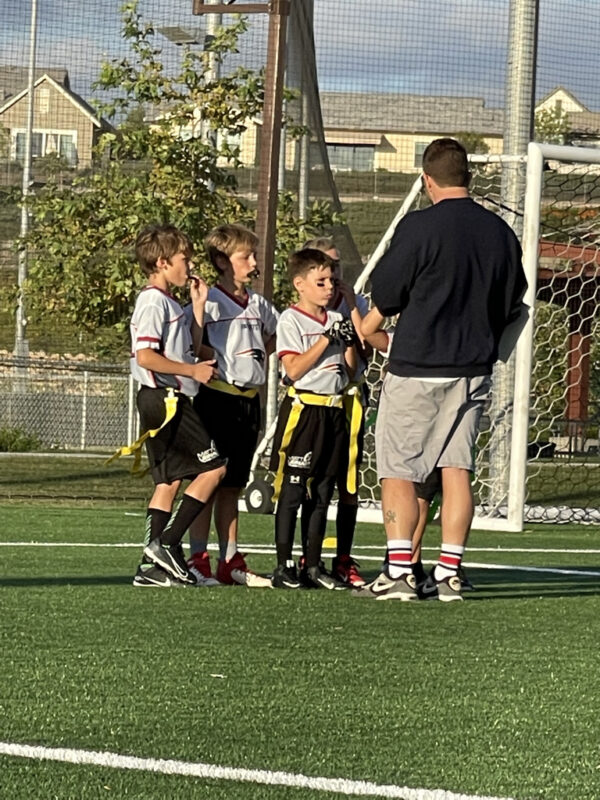 I purchased these "eye black" stickers to help complete Luke's Halloween costume, he's going to be a football player. This pack comes with 60 pairs, you can write on them with a white chalk marker and they come off very easily. Luke tried them out at last weeks game and he looked like such a pro baller, lol It was a FAVORITE for him!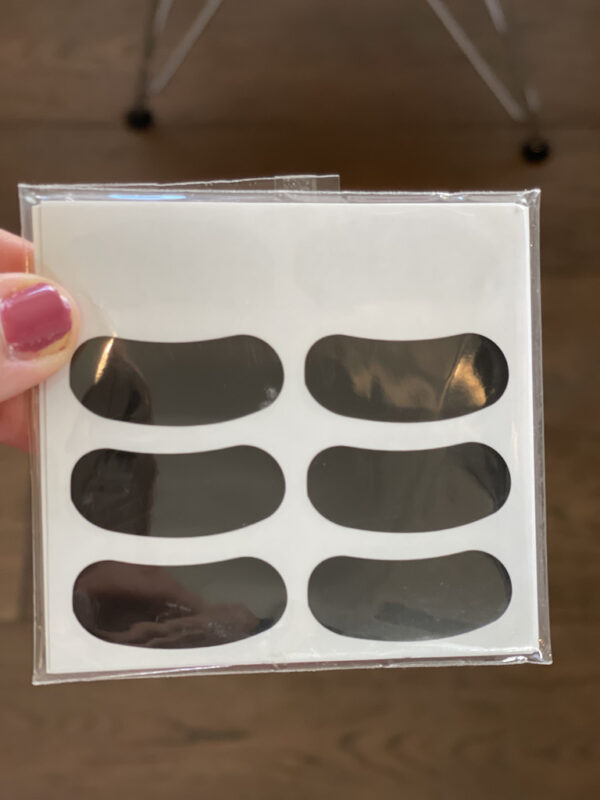 Favorite Quotes from the week
These alternatives to saying, "have a great day!" to our kids was a FAVORITE!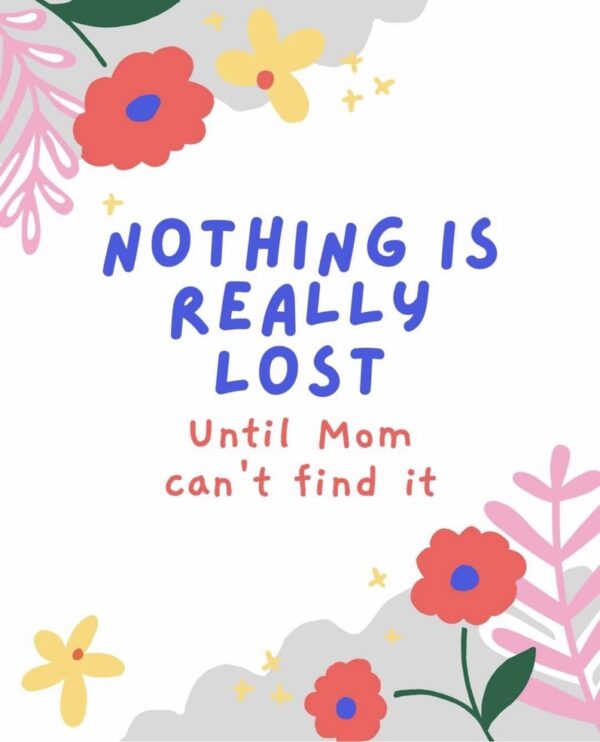 This made me laugh, lol!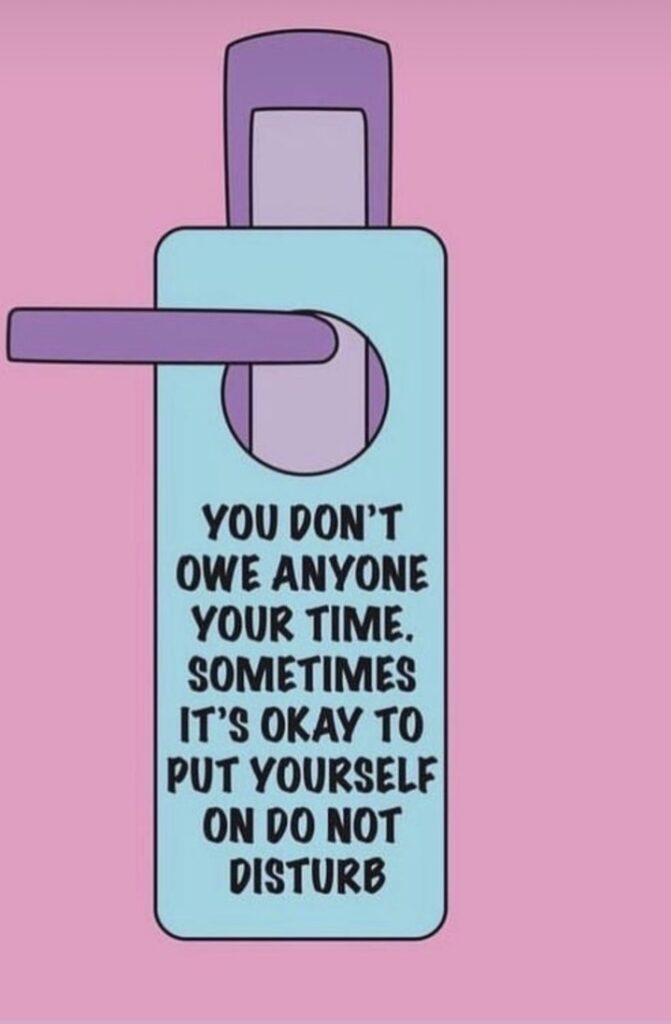 Great reminder for us mom's that feel like we need to say "yes" to everything and do it all. Do yourself a favor and stop doing this and driving yourself and your schedule crazy. If it doesn't fuel your priorities, is life giving and you have the appropriate time to do it, than politely say No Thank you!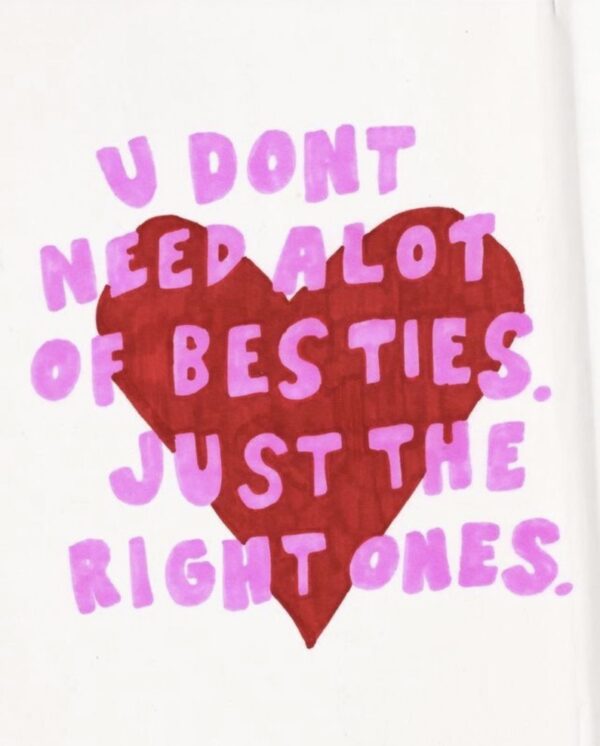 As you get older you realize how true this statement is….it's not about quantity but about quality. Best friends are so vital to keeping us sane and are life giving. But it's hard to be a great friend to tons of people all the time. Let's be honest our time is more limited when you are raising children so we need to prioritize our friendships.
In case you missed my posts from this week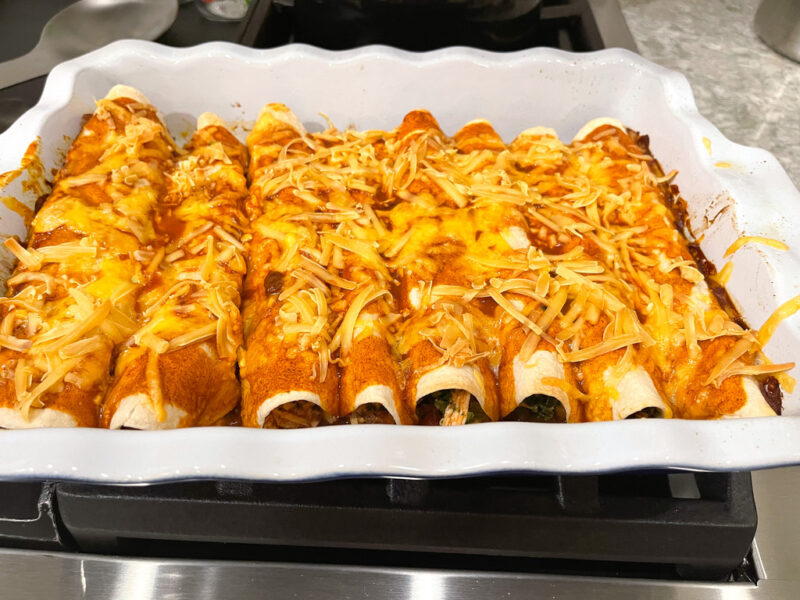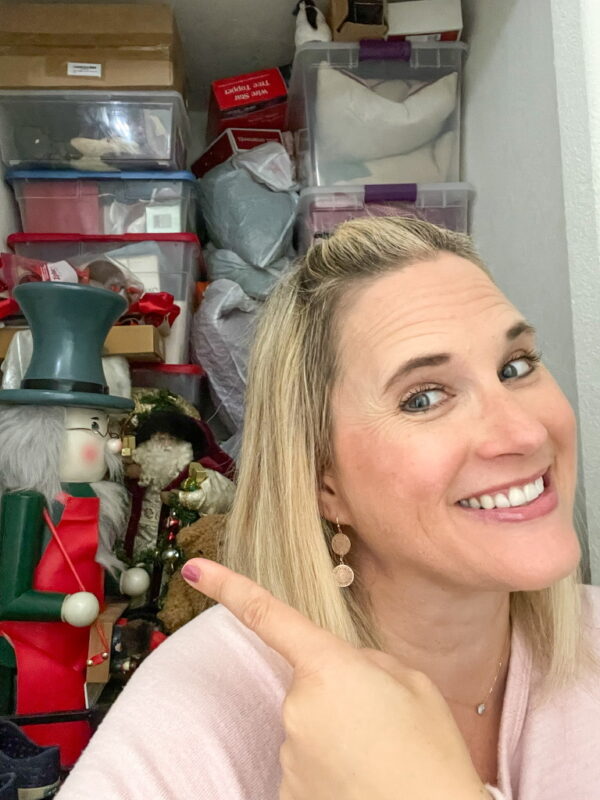 Weekend Plans
This weekend we are doing our usual sports lineup with the boys. Except both boys have soccer games at the same time so we have to divide and conquer. I was also planning on us going to Pumpkin City this Saturday because the rest of the month is hectic on the weekends and well its supposed to be 86 degrees randomly. Every other day is in the 70's but not on Saturday when the pumpkin patch is planned…augh don't you love it when things like this ruin your Fall fun?!?! I may reschedule for it to happen during the week but I want Jason to join us so it gets tricky, we shall see how it pans out. THEN….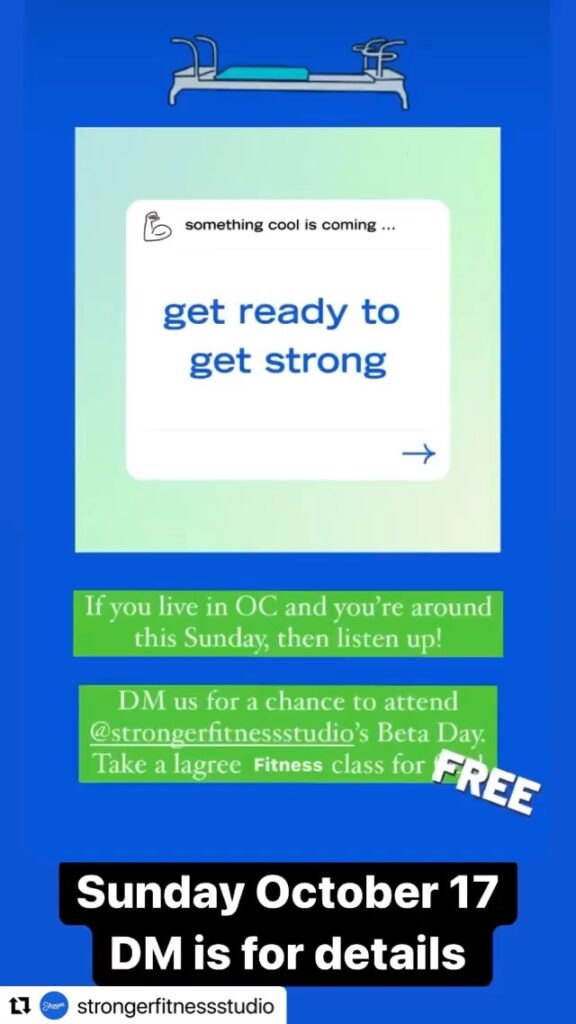 On Sunday, my bestie Megs aka #strongerfitnessstudio & #hustleandbliss is having a soft opening for her Lagree Fitness Studio located in Los Alamitos!!!!! I'm beyond proud of her, it's been a huge labor of love for her to find the studio space, remodel and it looks amazing! She is so passionate about health, wellness and moving your body and she is offering FREE classes this Sunday, October 17th.
If you live in Orange County, sign up to take a class HERE. There are only 2 classes left open in the 12pm time slot so I would act on this great deal fast! I will be taking the 9:15am class but I will be there the entire time, so come join us for a fun workout experience!
Thanks for reading along today and I hope you have the BEST weekend!
XO