The air was full of love on Valentine's Day with my favorite boys!! I hope you all had a special day with your families and loved ones too! I love celebrating the holidays and Valentine's Day is no exception. It's important to spread the love all year long but there's nothing wrong with having a celebratory day of making loved ones feel special and appreciated!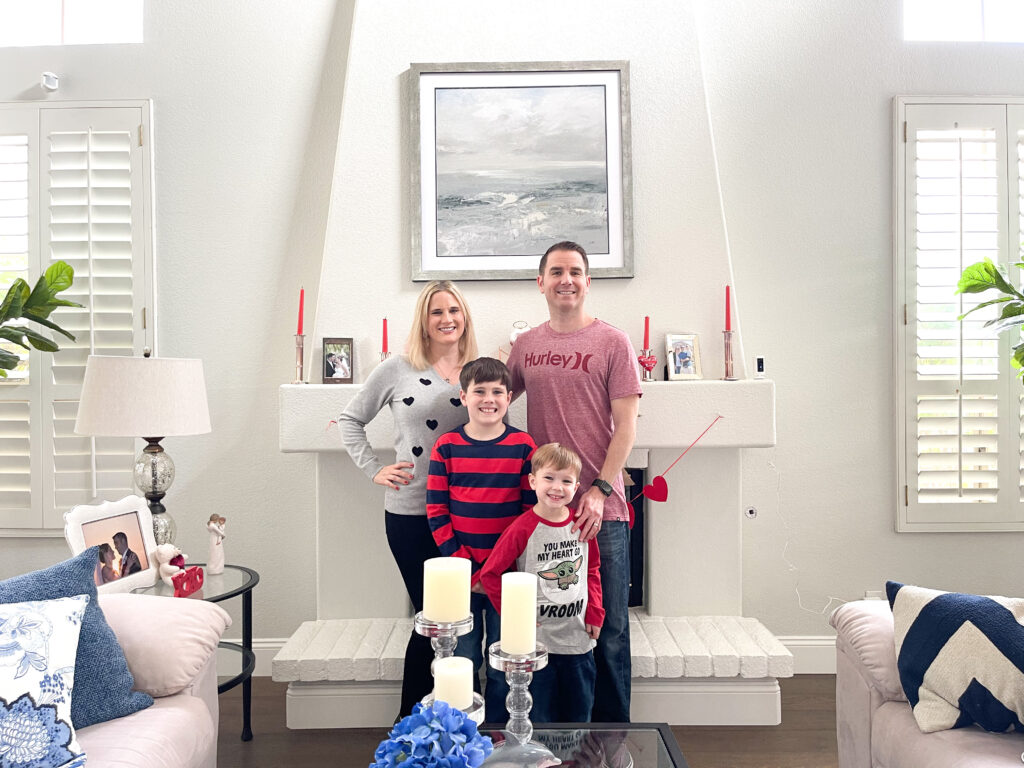 The night before I put out a basket for our boys and yes, my husband gets his own basket from me too. It may be a bit much but I love him so much and like taking the opportunity to show him through cute gifts.
I woke up to these beautiful flowers on my bedside end-table and they brought a smile to my face first thing in the morning! My sweet hubby knows how to make me feel special!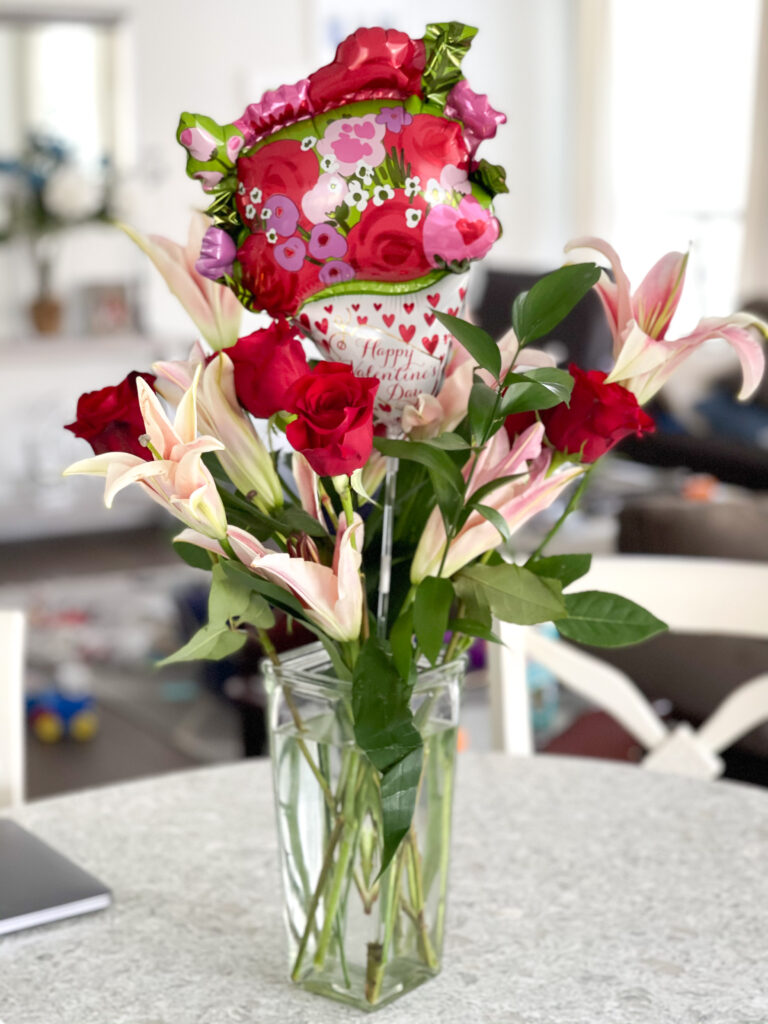 Jason also got me a tripod stand with a light attachment for me to make home videos better for my blog. He also got me beautiful silver hoops that are intertwined with some bling of shiny specs of diamonds. I love me some jewelry and I gotta say he does a pretty good job at picking out things that I will like…I lucked out that Jay is a thoughtful and loving gift-giver!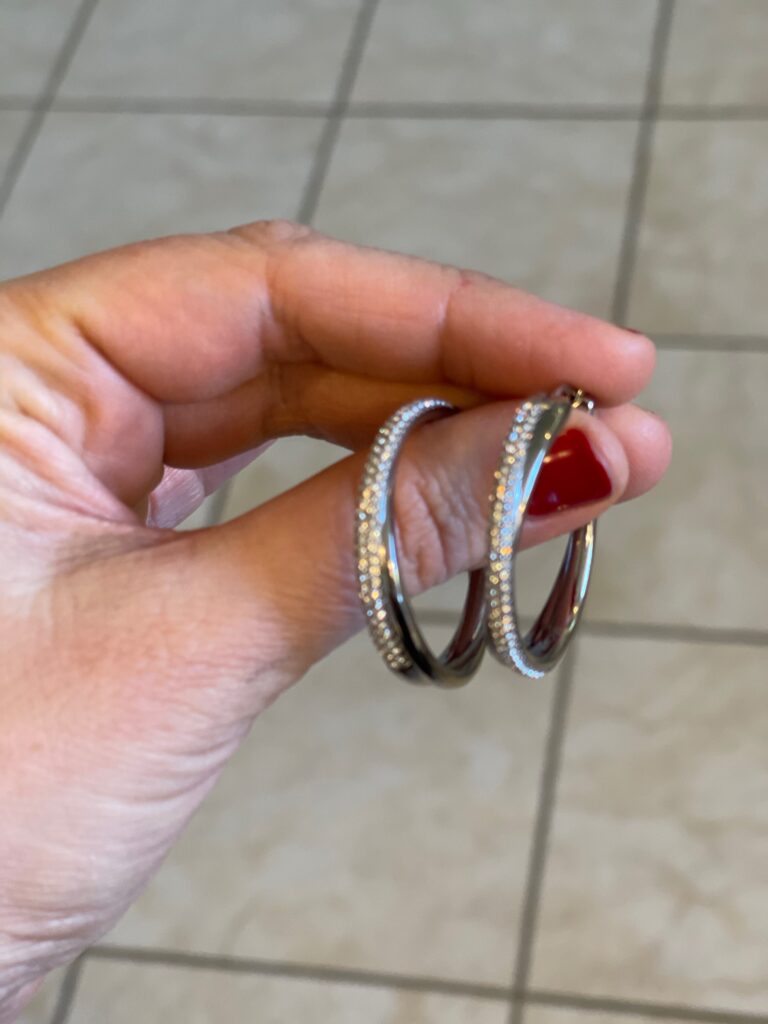 My forever Valentine!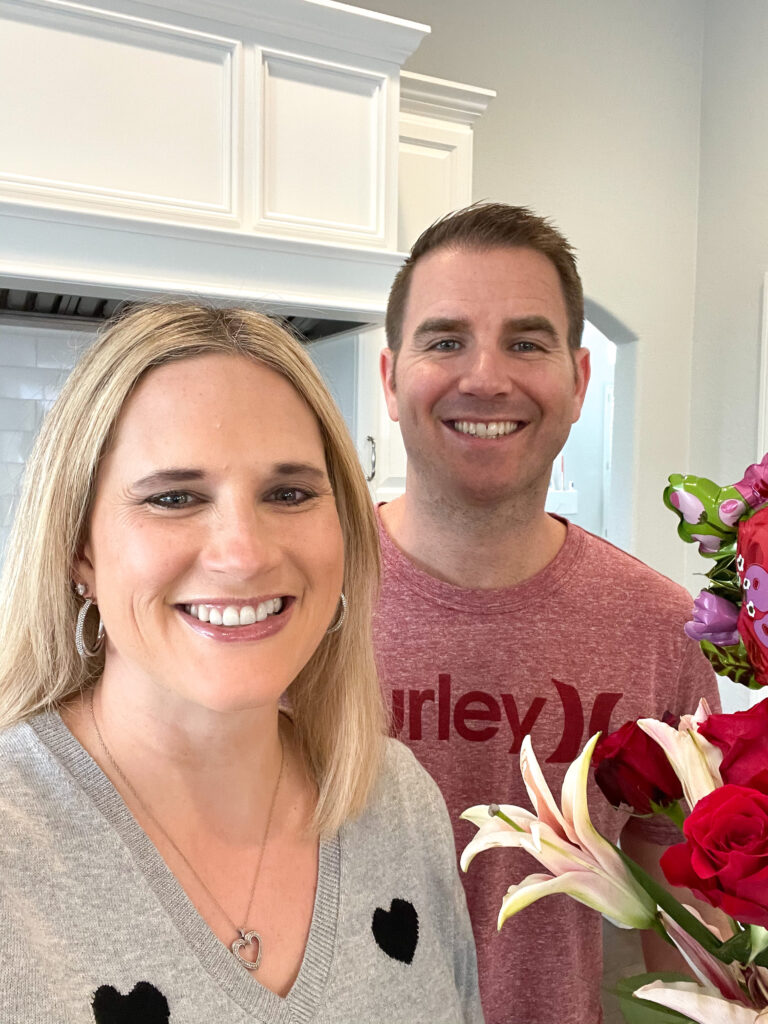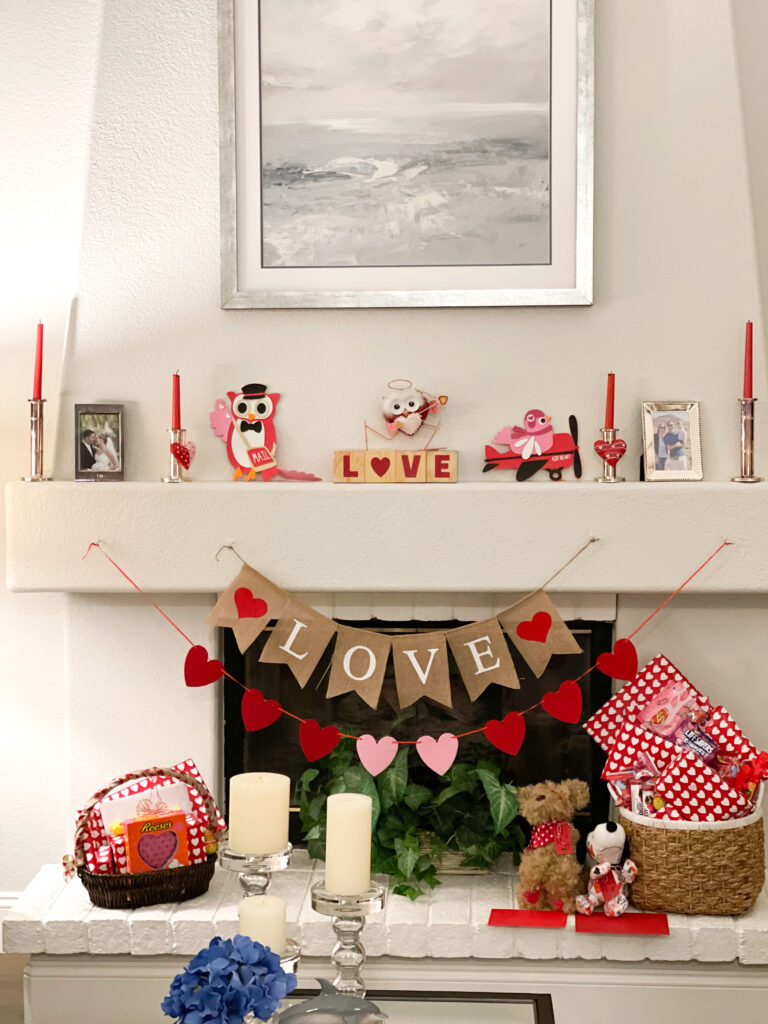 Jason's basket!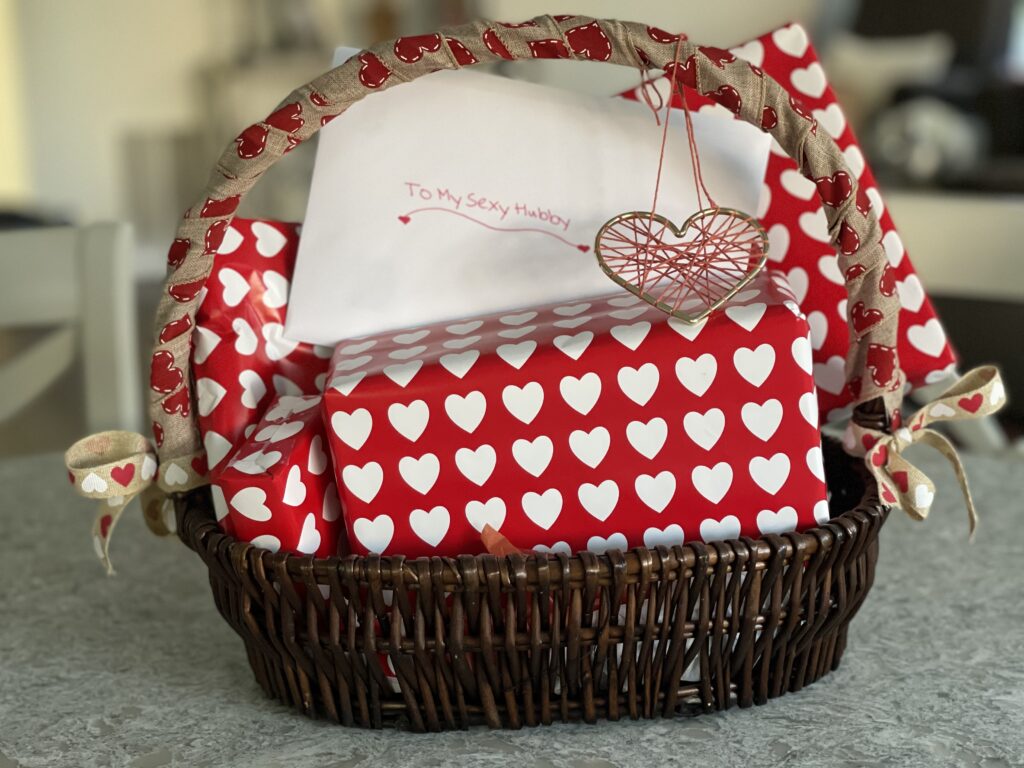 Jason's Card!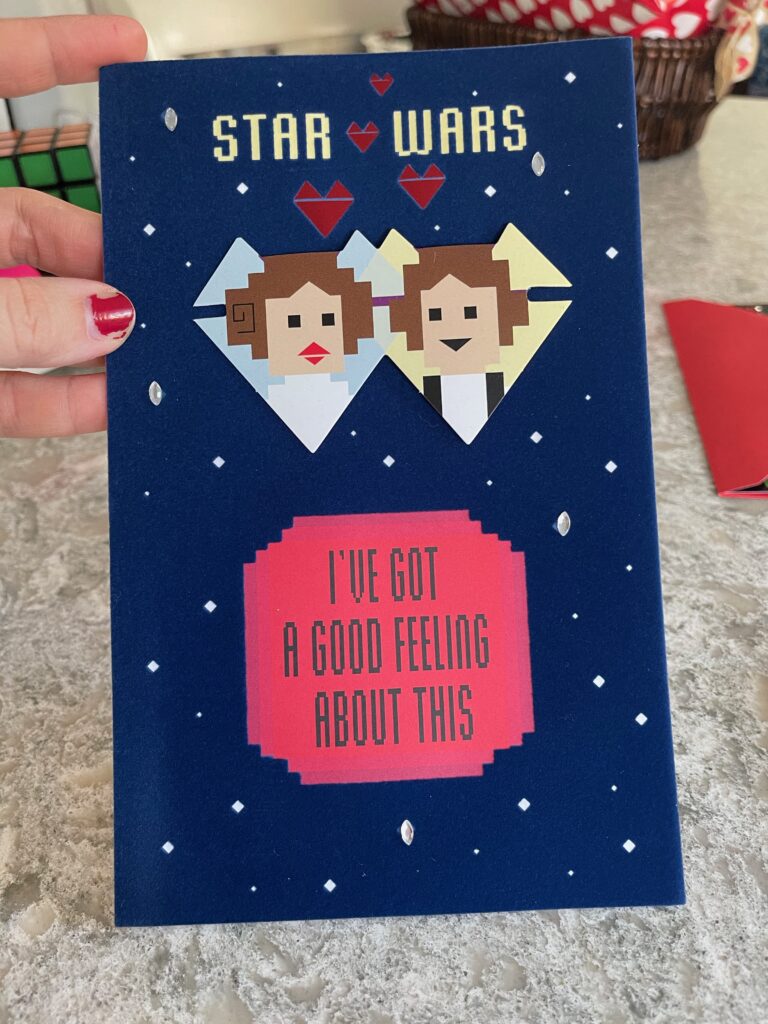 I put his favorite treats in his basket…can you guess what he loves?? Reese's peanut butter chocolates 🙂 I gifted him two new pairs of SAXX boxer briefs. A cute game called "The Couples Quiz" it has brain-bending anagrams, word play, true or false, and 'about me' questions. I thought it would be fun to do on an at-home date night.
His bigger gift was this Adventure Challenge, Couples Edition. They have one for families too, that I can't wait to purchase.
Date nights have been sparse this past year so I wanted to find something to spice up our date nights and I came across this fun book to help us have fun, find adventure and bring back some spontaneity to our dating life.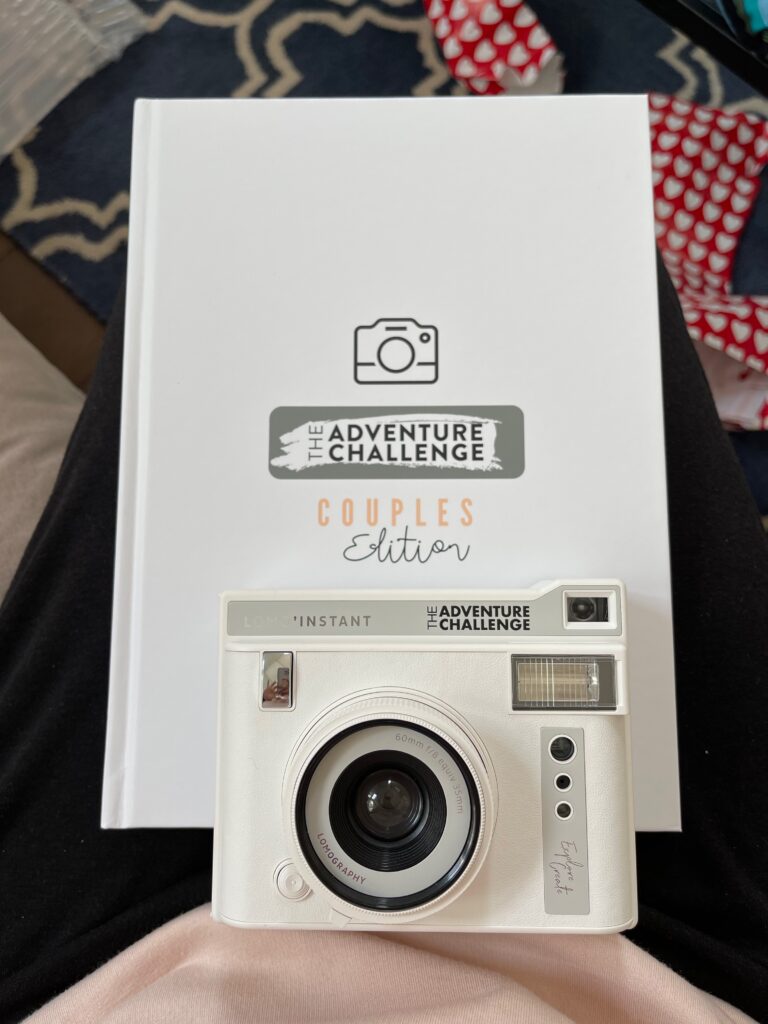 I purchased the Polaroid camera too!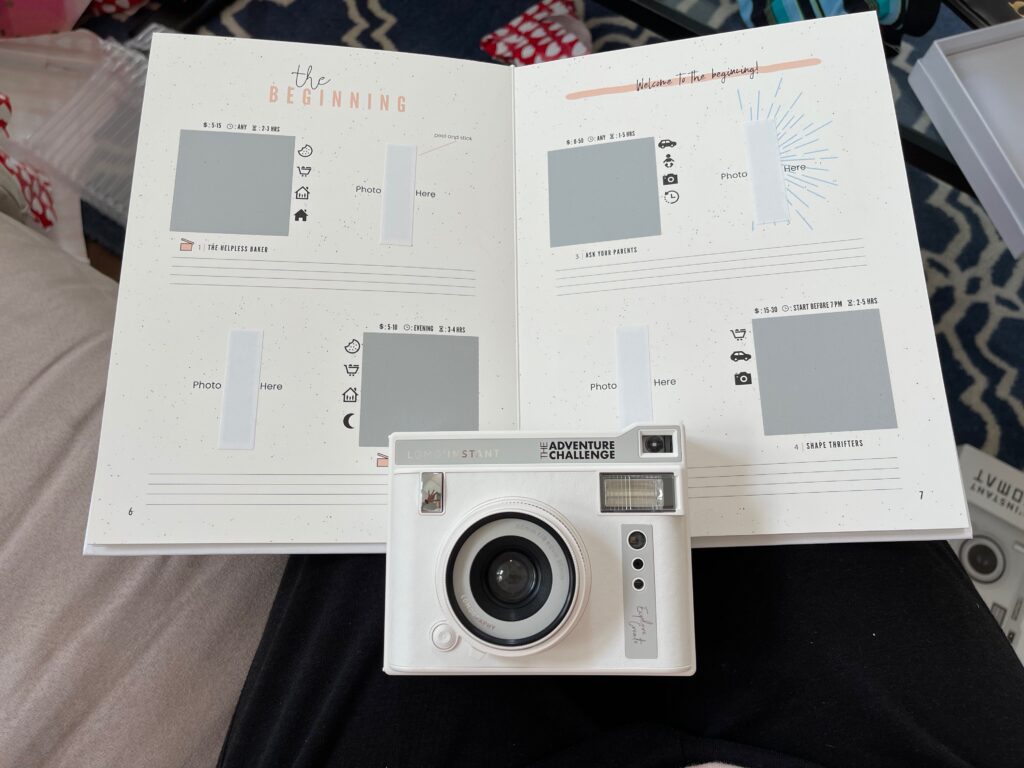 This is how the date challenges are laid out, above the silver box it tells you how much this date will cost, how long it will take and the best time to take the date. When you have scheduled the time to take this date you scratch off the silver box to find out what you'll be doing together. Then on your date you take a picture with the polaroid camera and add it in next to the date in the book and you have a few lines to write about it.
Online they don't give much away of what kind of dates you can expect. But I read through the great reviews and people had a lot of fun doing the challenges and said it brought out their playful side and the romance too. We are so excited for these new fun date adventures together!
Valentine's Day morning in their matching pajamas!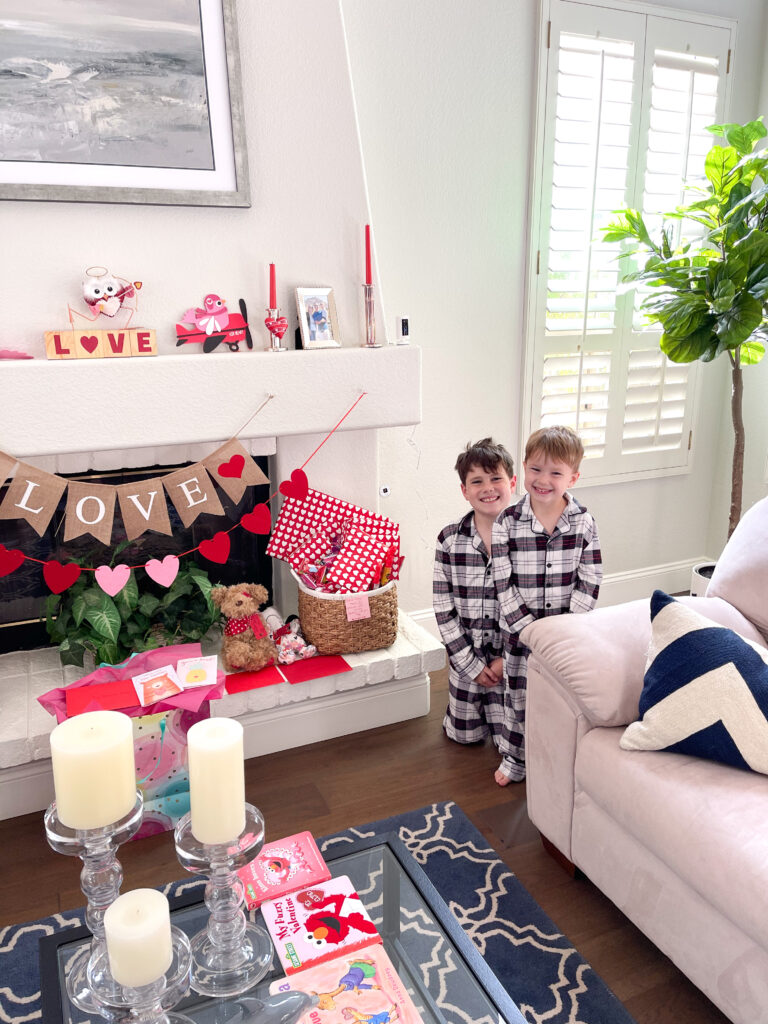 I love these sweet stuffed animals I found them, so cute and snuggly!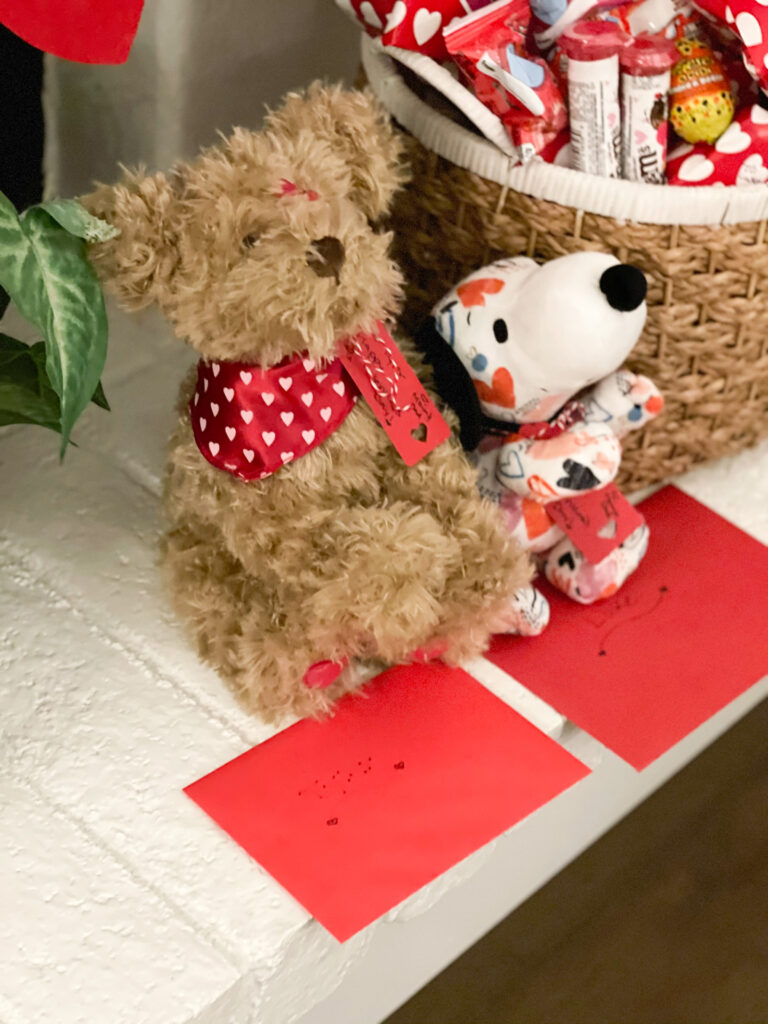 The boys LOVE basket!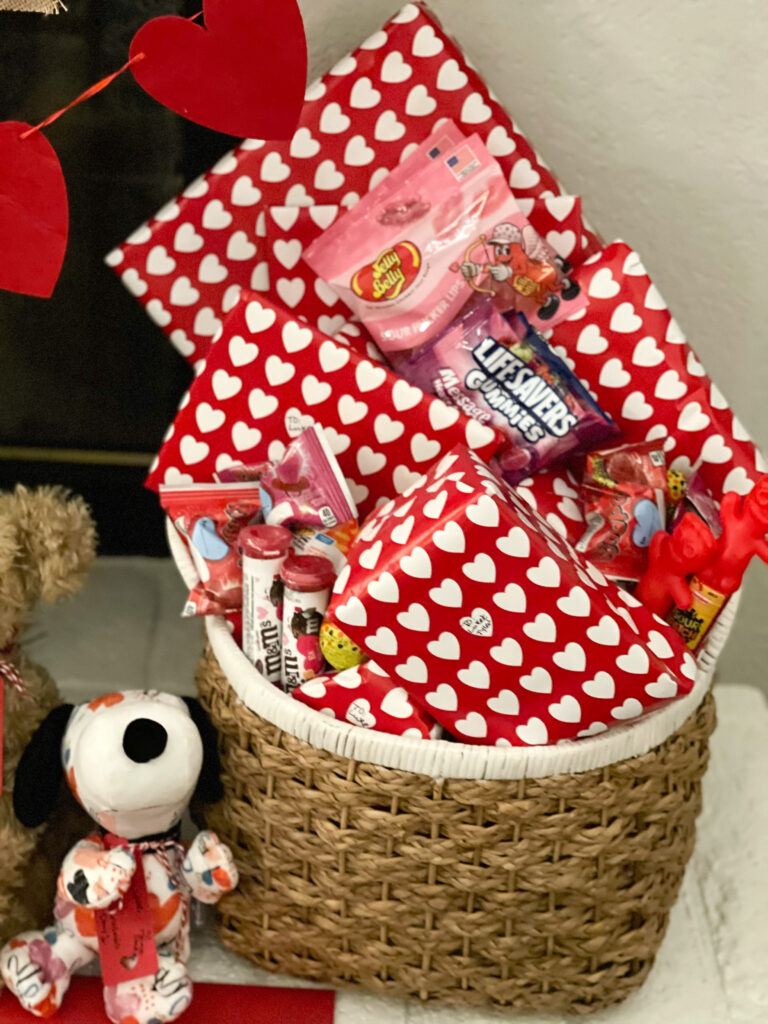 Luke's Valentine's Day card was very fitting for our little gamer!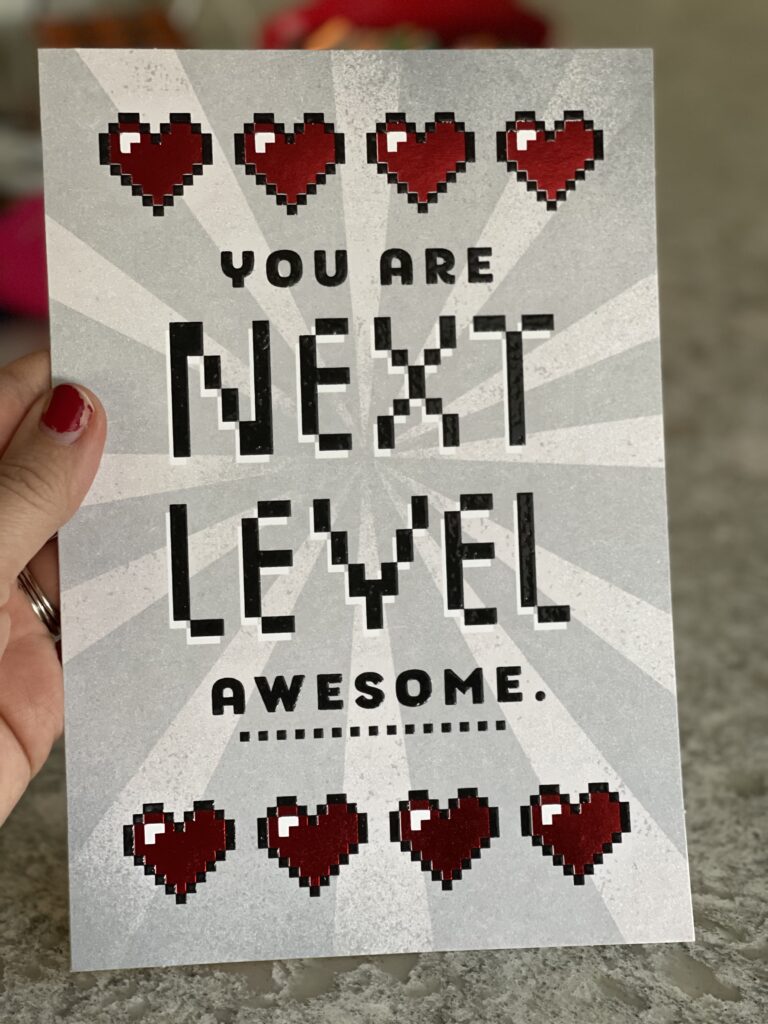 Our boys each received a Valentine's Day book and stuffed animal and some new art supplies. Luke got a little $$$ for vbucks for his video games, and a Mandalorian t-shirt, he's been wanting a shirt with baby Yoda on it.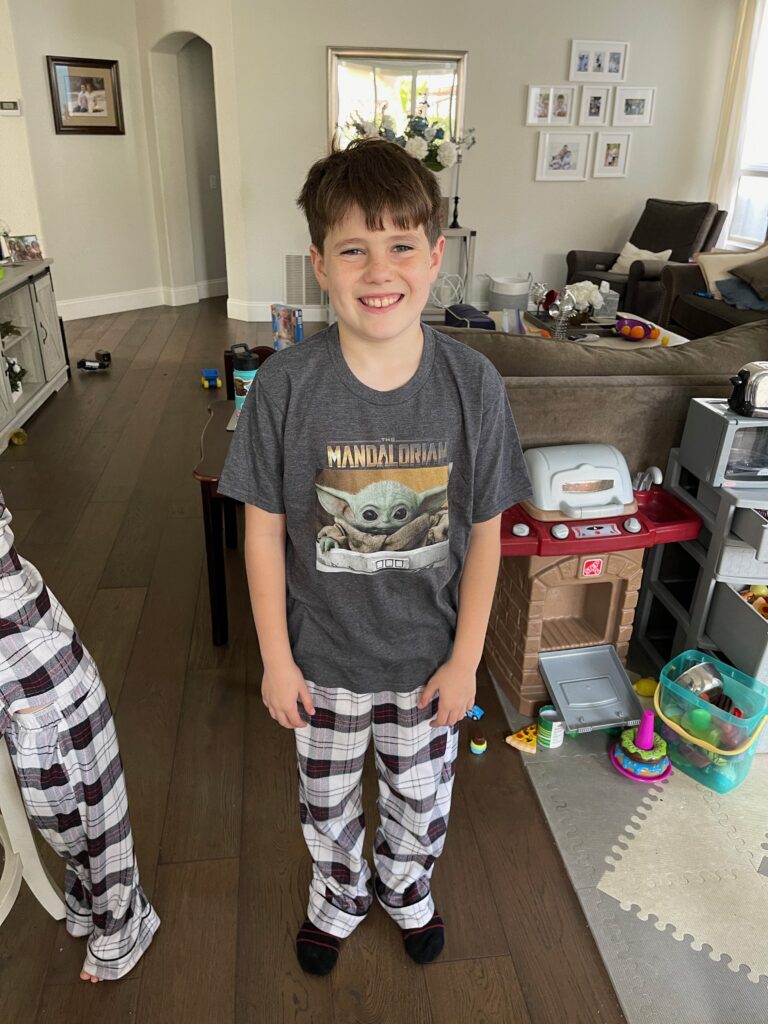 Luke's bigger gift was strips of LED lights to hang up in his room. He's been asking for this for awhile so we were happy to gift him this gift for Valentine's Day.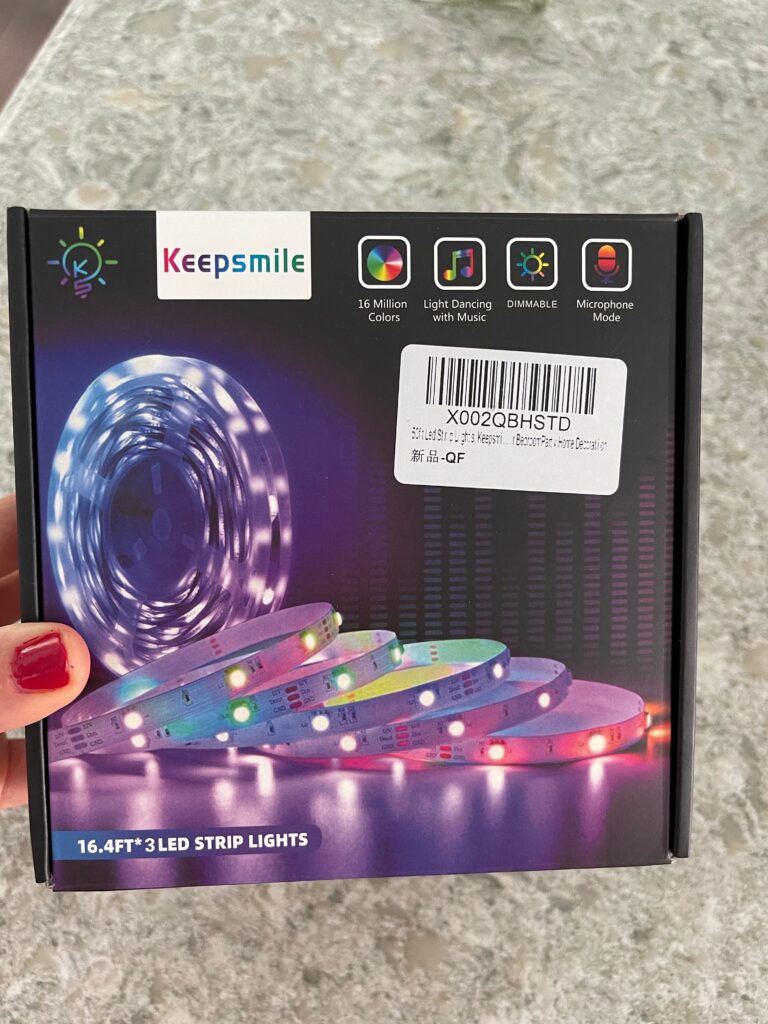 Naturally, Jason got them up for him right away. They look so cool and he is beyond happy with how they turned out. The lights come with a remote and change to a variety of different colors. You can make them bright or dim, flashing, and they blink along with music or your talking voice…super fun!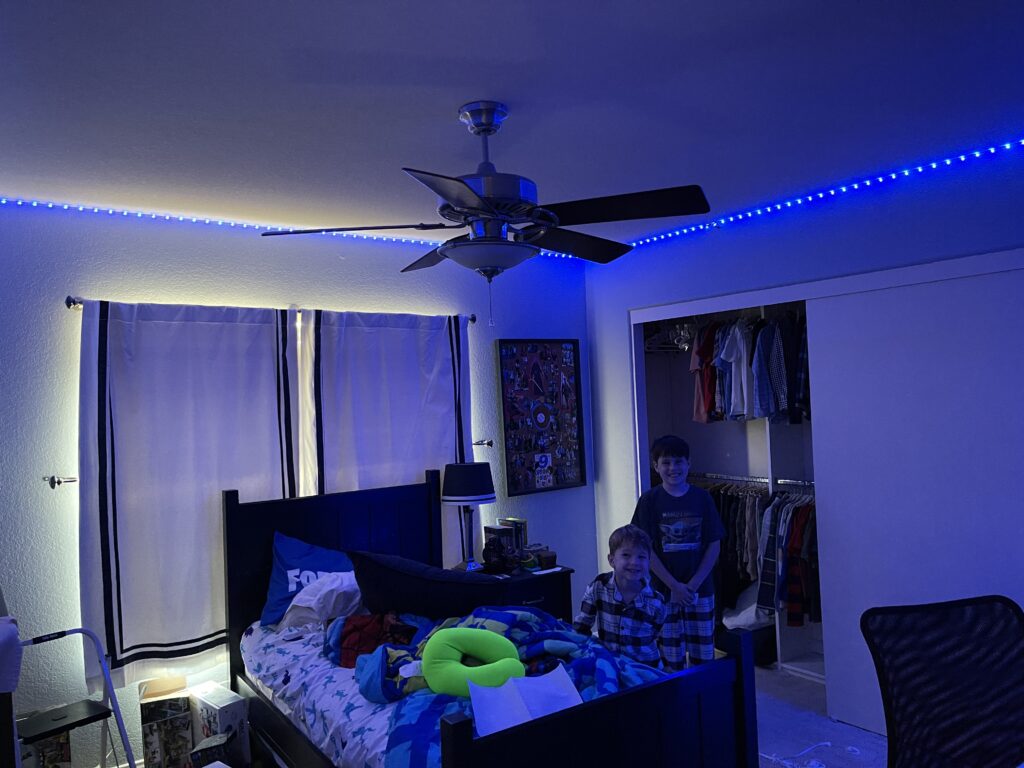 Tyler's Valentine's Day card was very fitting because we are watching all the Starwars movies right now with the boys.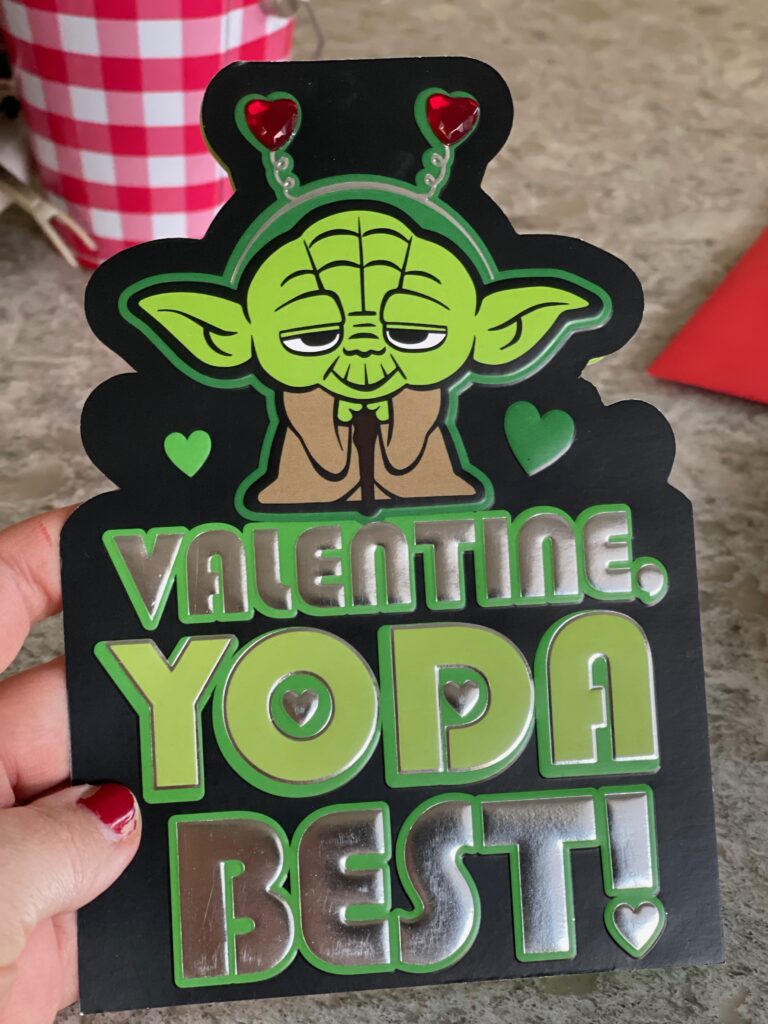 Tyler received a puzzle set that came with 4 different construction trucks, and this fun & creative Melissa & Doug Pirate Chest. Can't wait to make this with him and then he can put little treasures into his special box!
Tyler's bigger gift was this Lego set. I mean a Lego set that includes a firetruck and a hamburger joint…the perfect combo for this truck and food loving boy!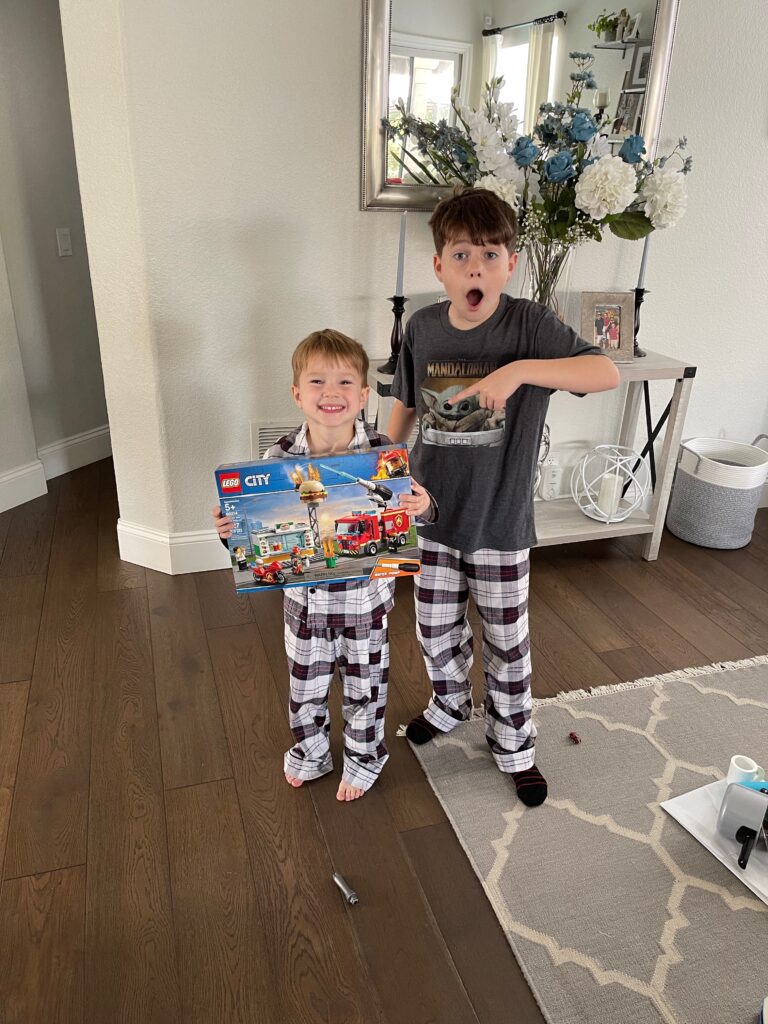 He's worked so hard on it and we are so proud of his Lego building skills, he needed minimal help from us.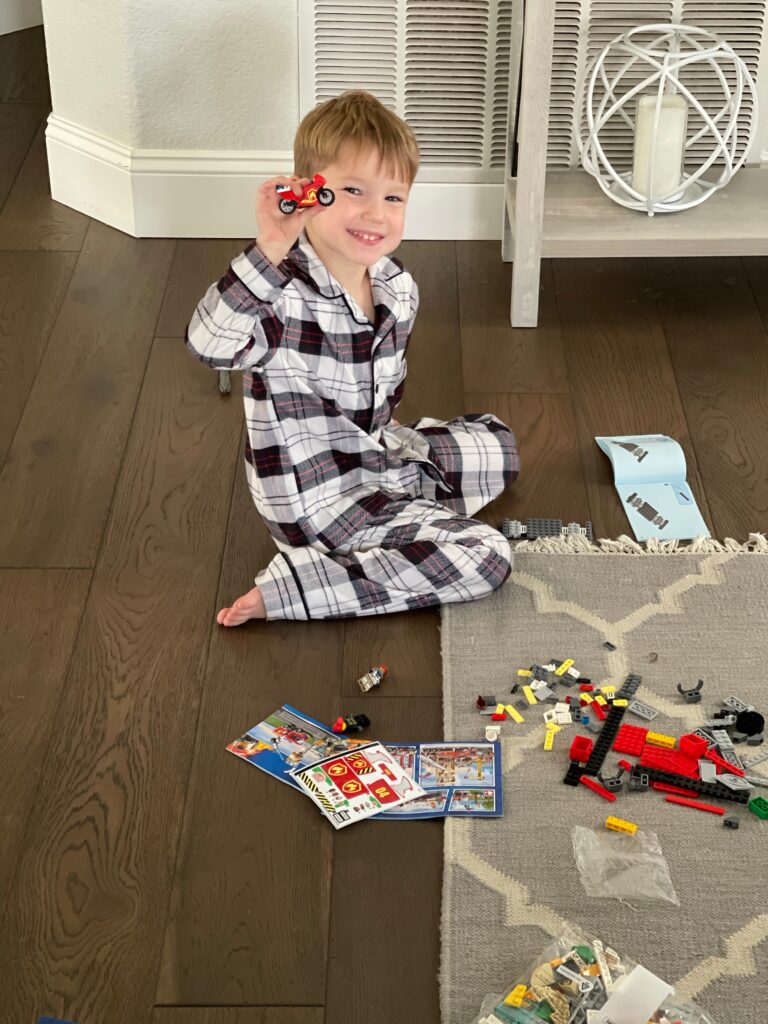 But it's still fun to work on a project with Dad's full attention!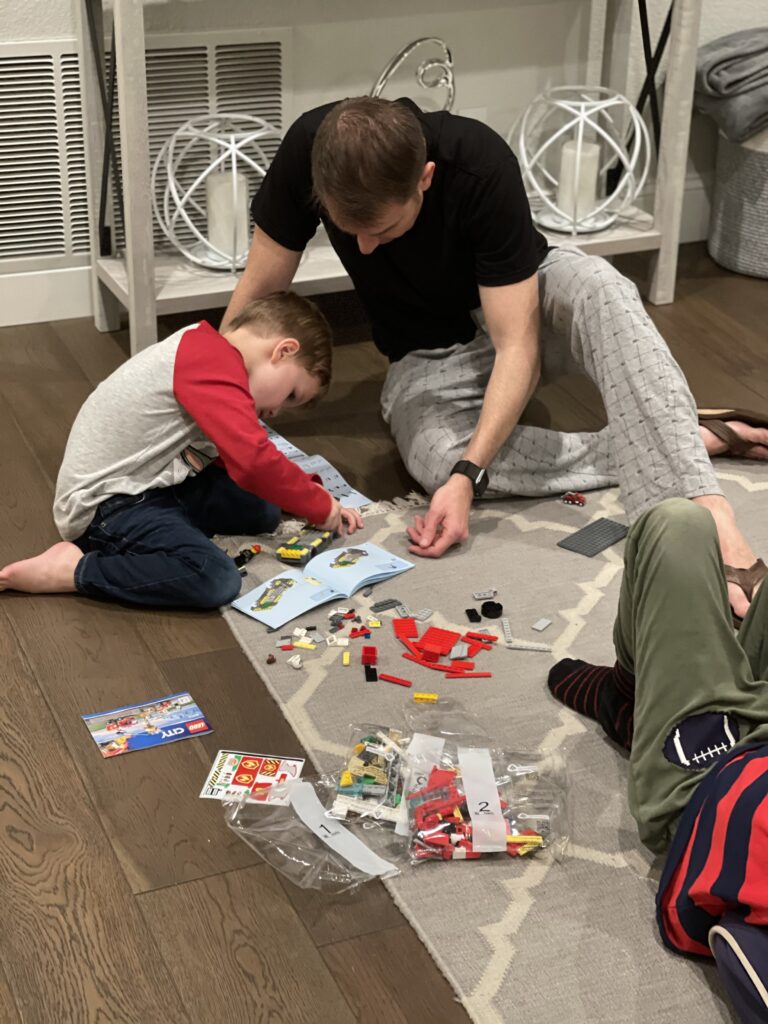 My blogger friend, @lifefullofmoments had these free coloring print outs. I printed them for my boys to color and it was a fun little activity for them to do together with their new twistable crayons.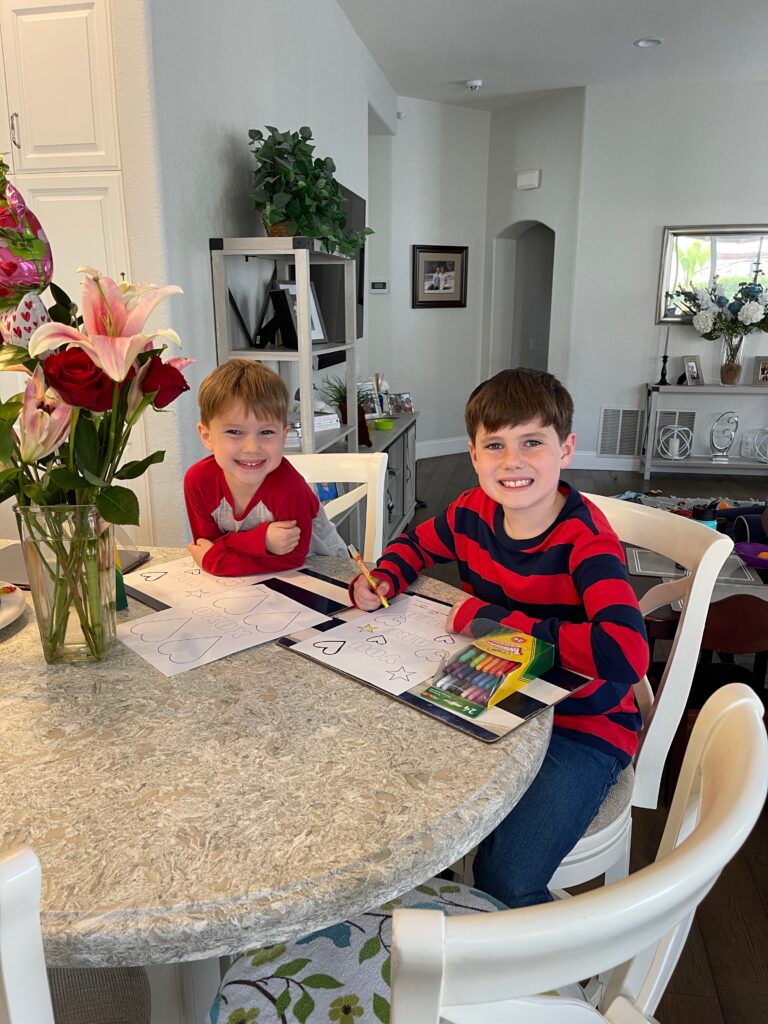 They "Are So Loved!!"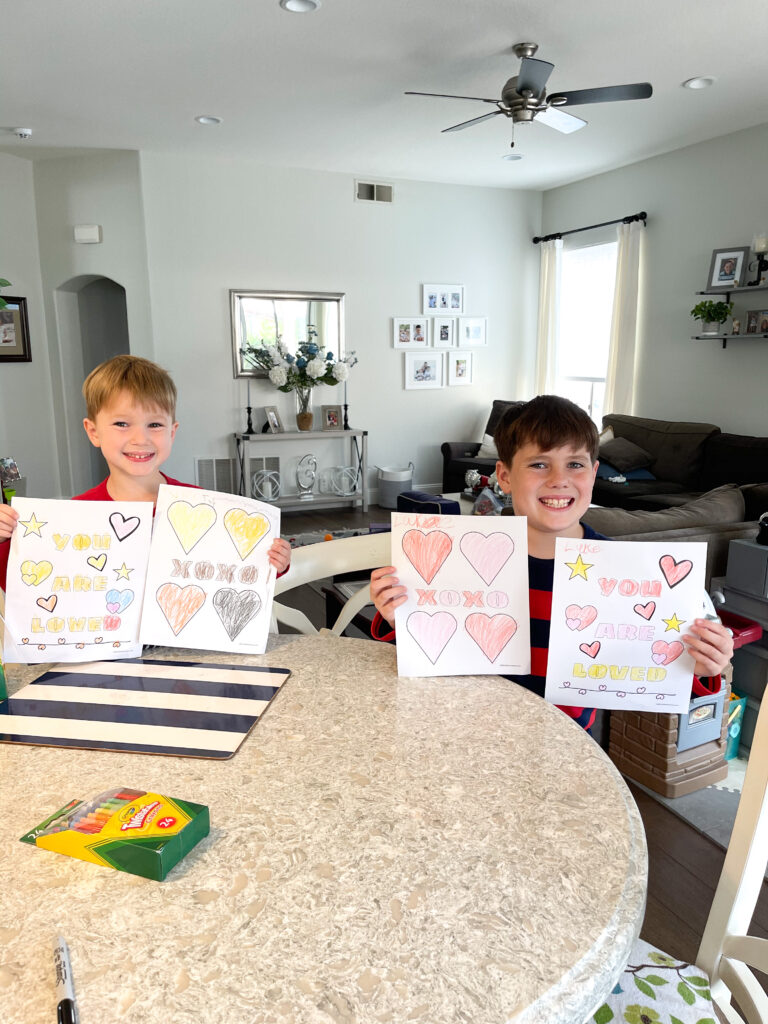 All my boys are way into shrimp right now so for our family Valentine's Dinner, I served Creamy Mozzarella Shrimp Pasta with broccoli and garlic bread and it was delicious! The recipe will be up on my blog soon!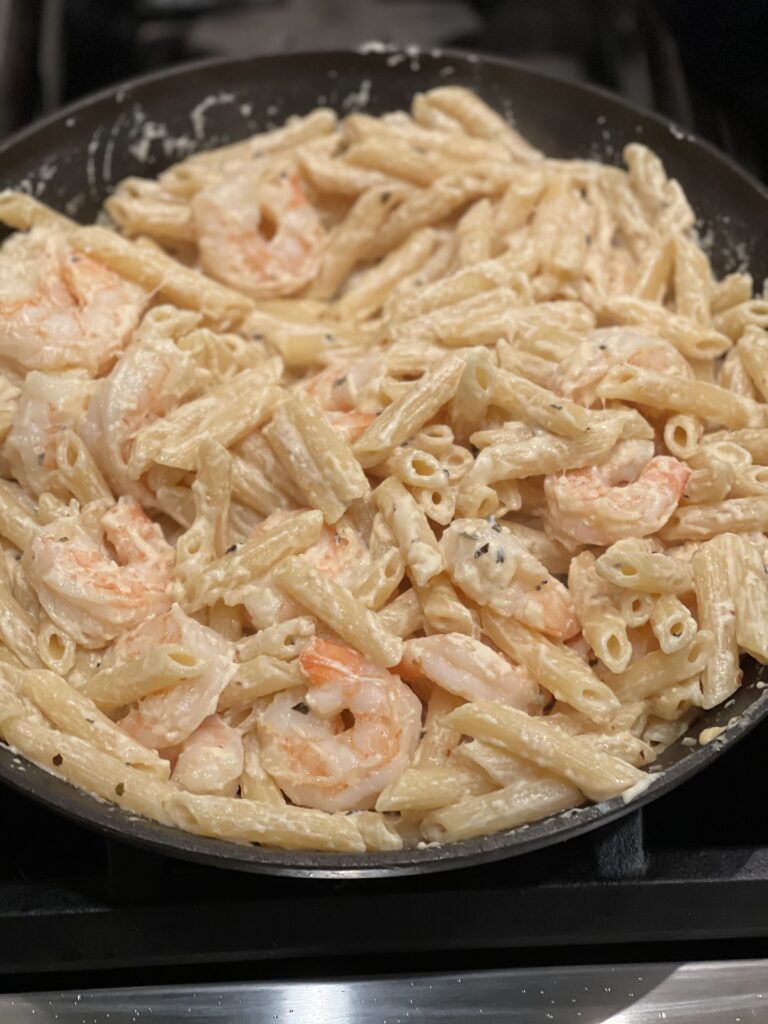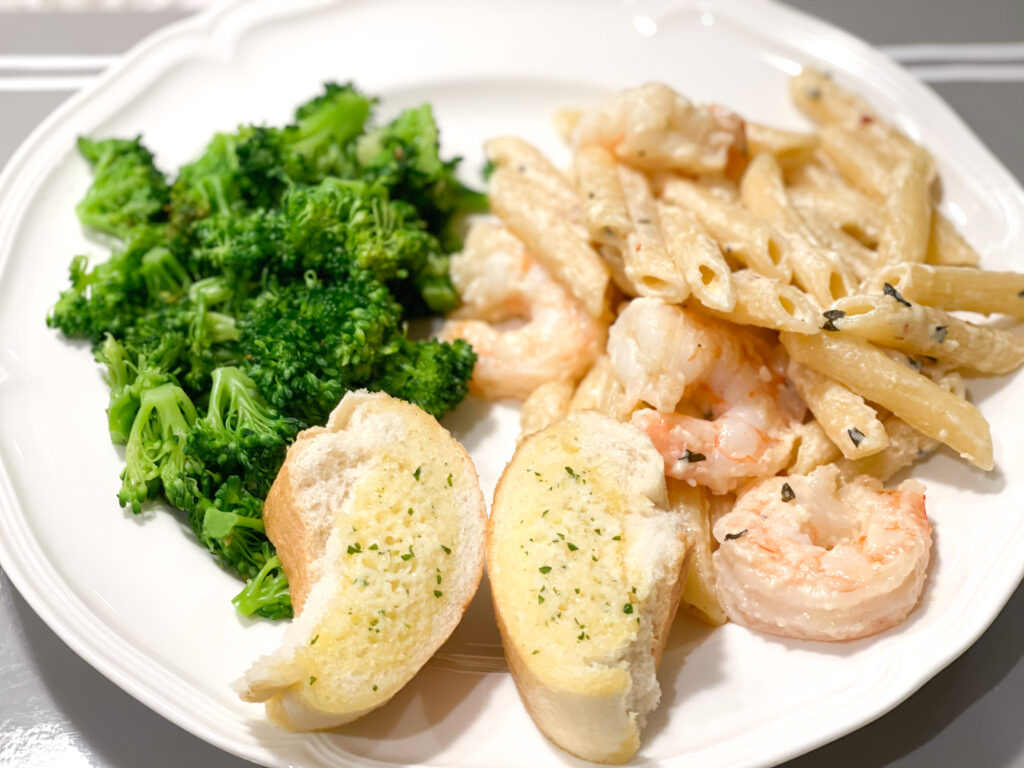 Family dinners are the BEST! We all look forward to sitting down with each other and discussing our day as well as our highs, lows, and what we are thankful for…this time spent together is precious. I know we will be glad that we do family dinners together as they get older and life gets busier.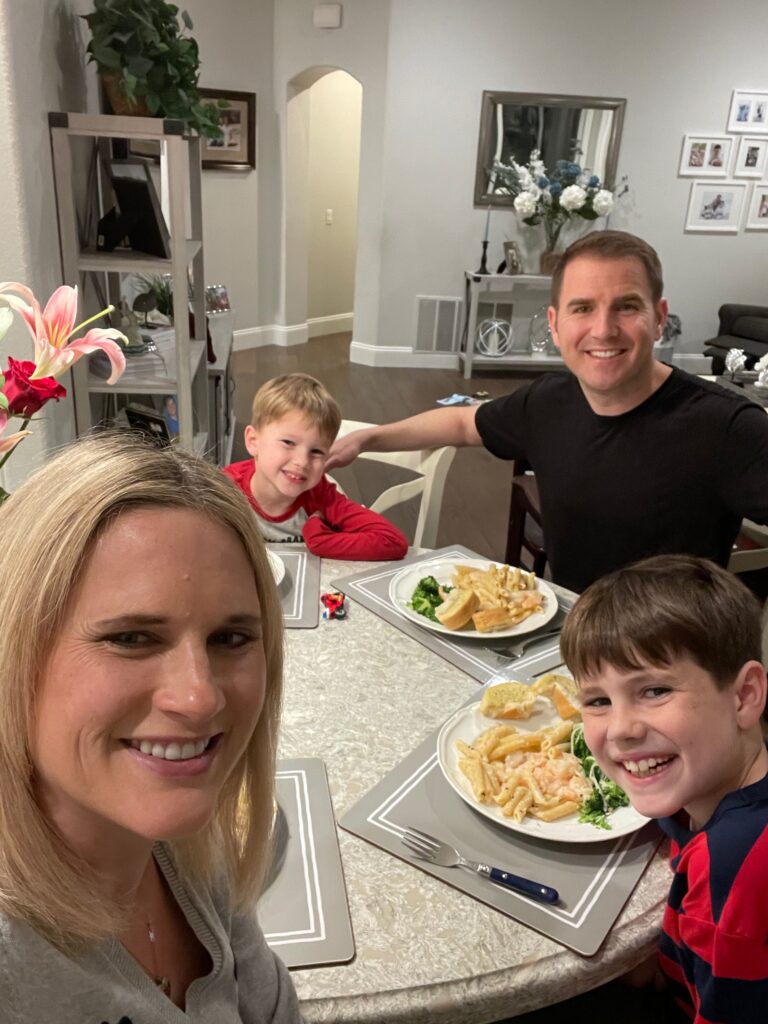 We made Nutella Strawberry Pies together for dessert!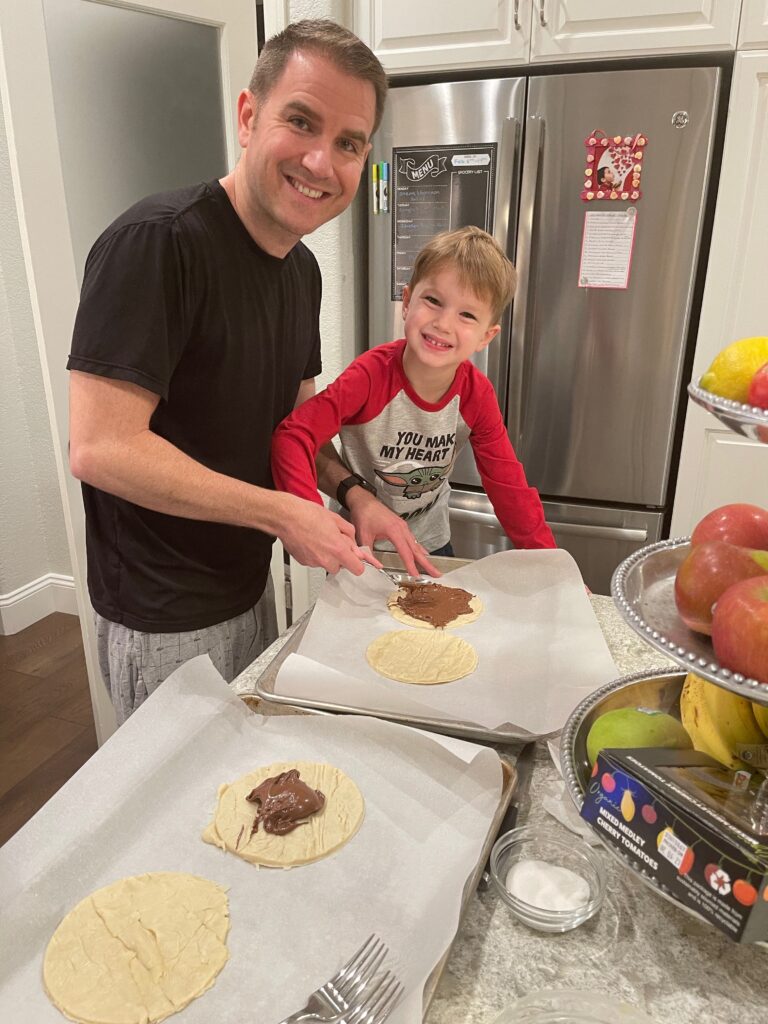 They were delicious!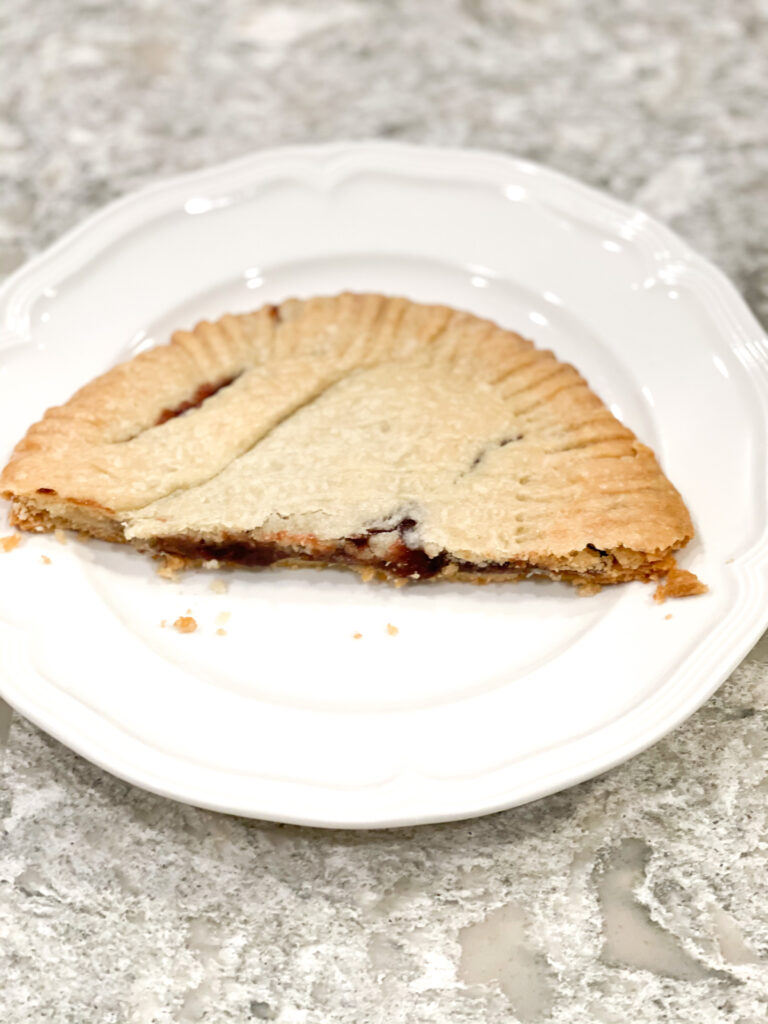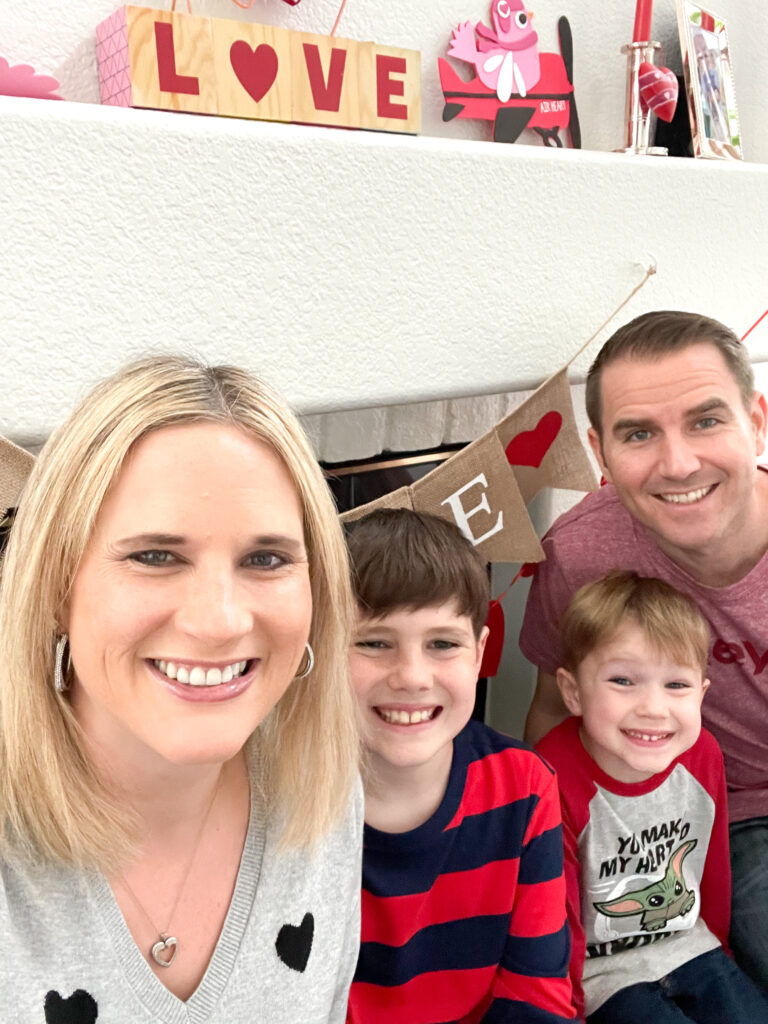 All of our love tanks are full and it was a memorable day for the Gimeno family. I would love to hear how your Valentine's Day was, did you feel the love? Did you receive flowers or a gift that spoke to your heart? Please tell me about it in the comment section.
XO