I hope you all enjoyed the holidays with your family! We had a wonderful Christmas and I wanted to make sure I had all these fun moments documented.
Christmas Eve
We started off Christmas Eve by letting the boys pick one gift under the tree to open. They both chose one from Jason's parents, Grandma & Papi.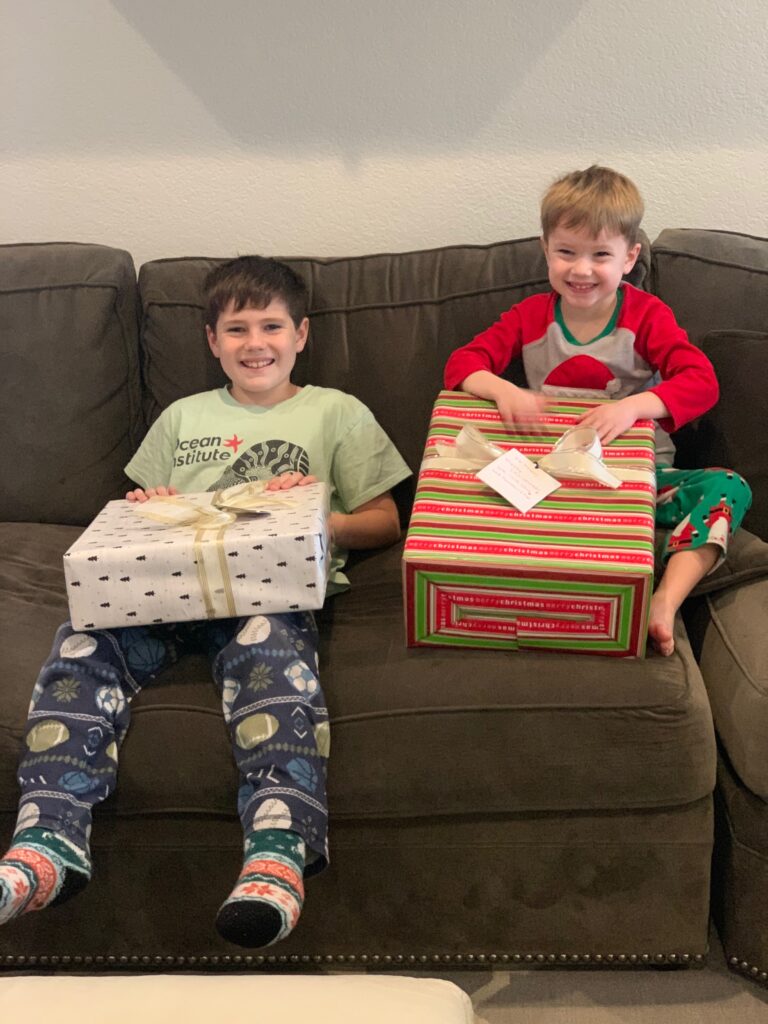 They chose well because both of these gifts required to be put together and provided entertainment for them in the morning.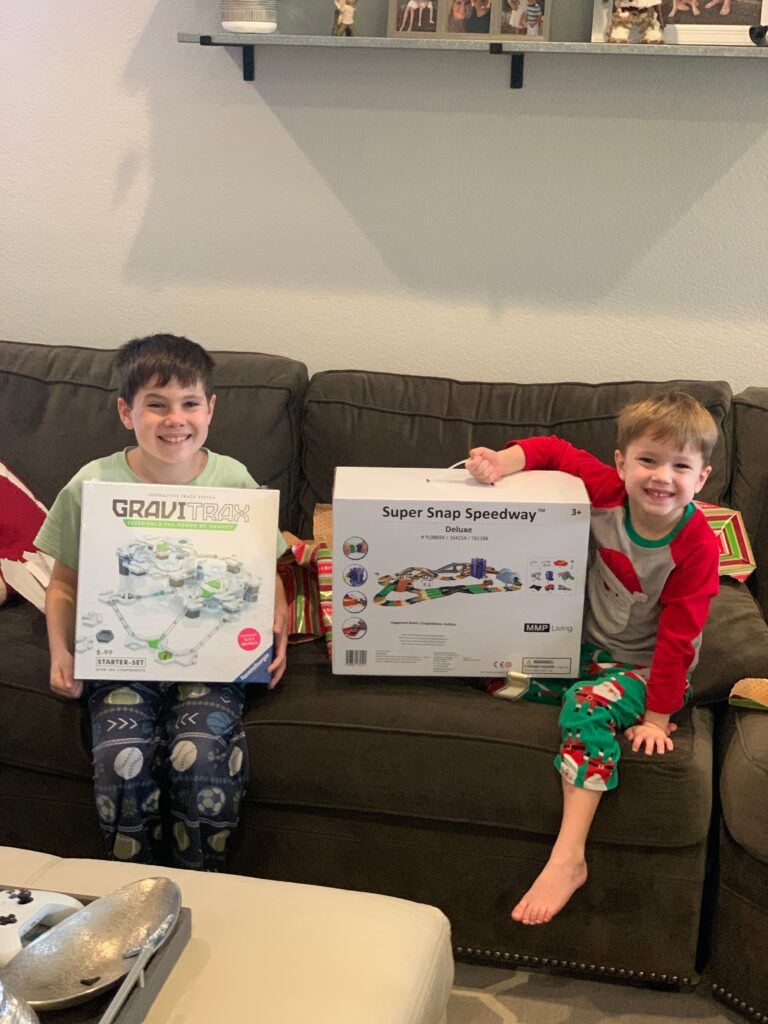 I prepped our breakfast casserole to enjoy on Christmas morning.
We were set to host Christmas dinner for my parents and for my aunt. Jason received a meat smoker for his birthday so we decided on smoking a chicken for dinner. I was so proud of Jay, he researched an awesome recipe and it required a little prep as well.
He made a brine for the chicken to soak in for 24 hours prior to smoking it.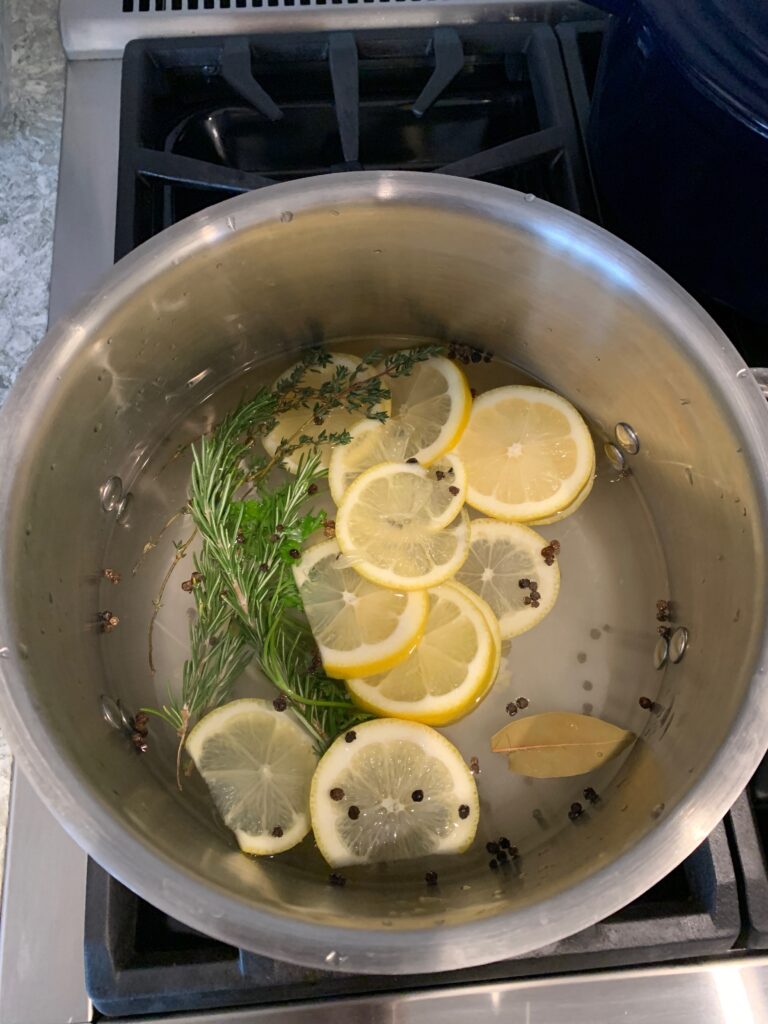 Doing this step totally contributed to how juicy the meat turned out.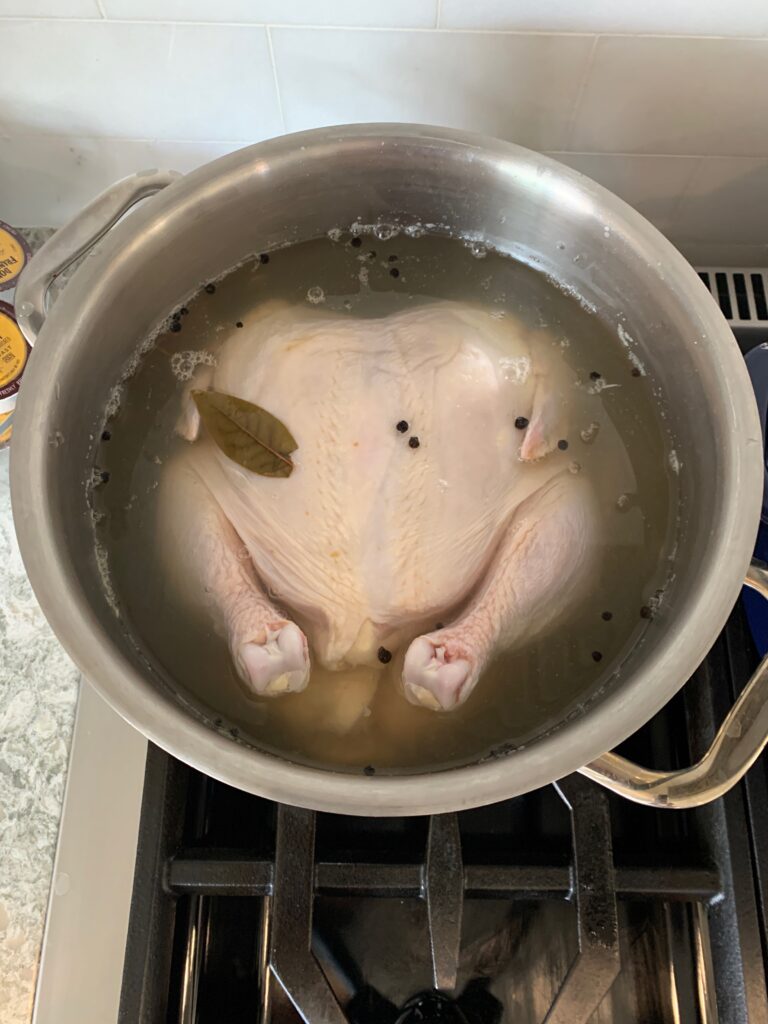 Later in the afternoon, we were heading over to my parent's house to hang out with my cousin Whitney, her son Jodey and with my Aunt Diane before going over to my brother's home to celebrate Christmas Eve all together.
This plan turned out great because we got to enjoy lots of family time. But the main motive was to get the boys out of the house so that Jason could build Tyler's new KidKraft kitchen from Santa. We didn't want to be up into the wee hours of the night building it. The plan was that Daddy had to stay back from going to my parents because he had a work emergency to tend to and he would meet up with us later at my brother's house. It worked like a charm and Jason got the entire kitchen built that afternoon.
Meanwhile, at my parent's house, the boys opened their stocking presents from my parents. And we listened to mass online, it definitely wasn't the same as in-person service but we made it work.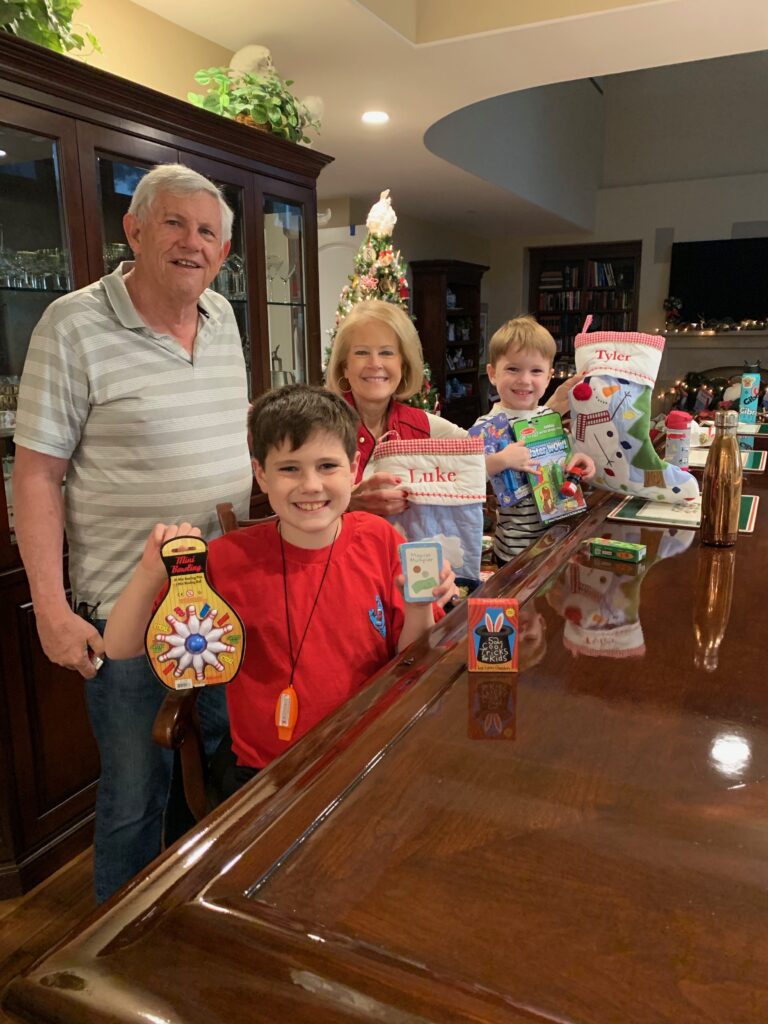 We decorated cookies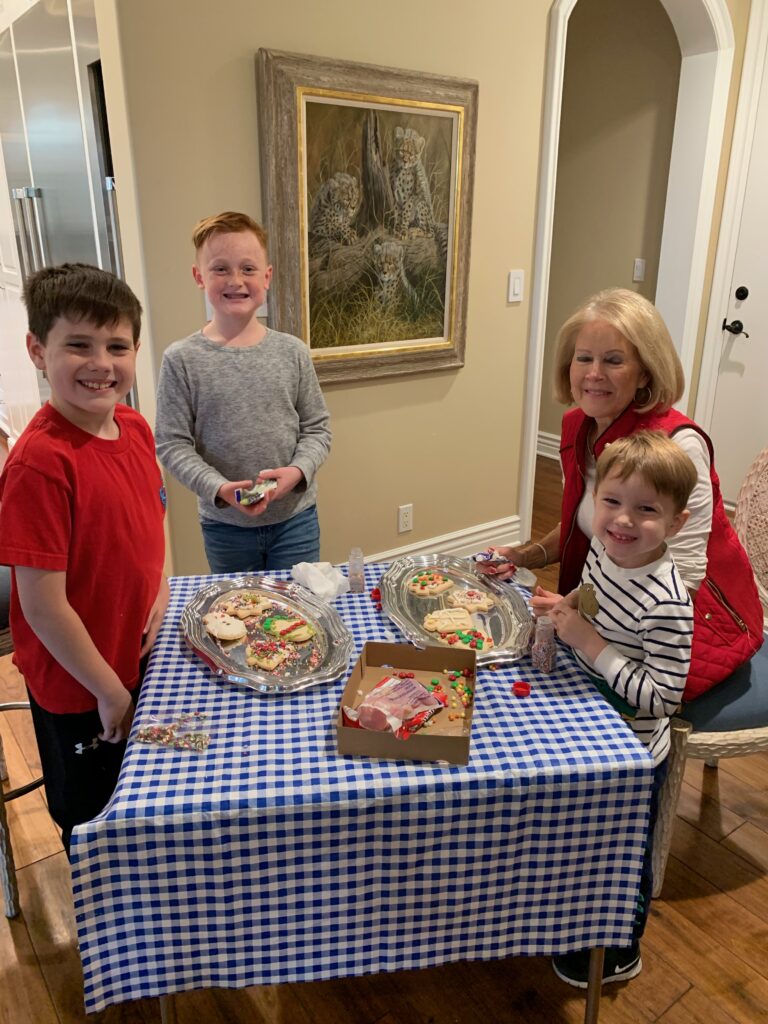 Then we got dressed and ready for our fun evening ahead.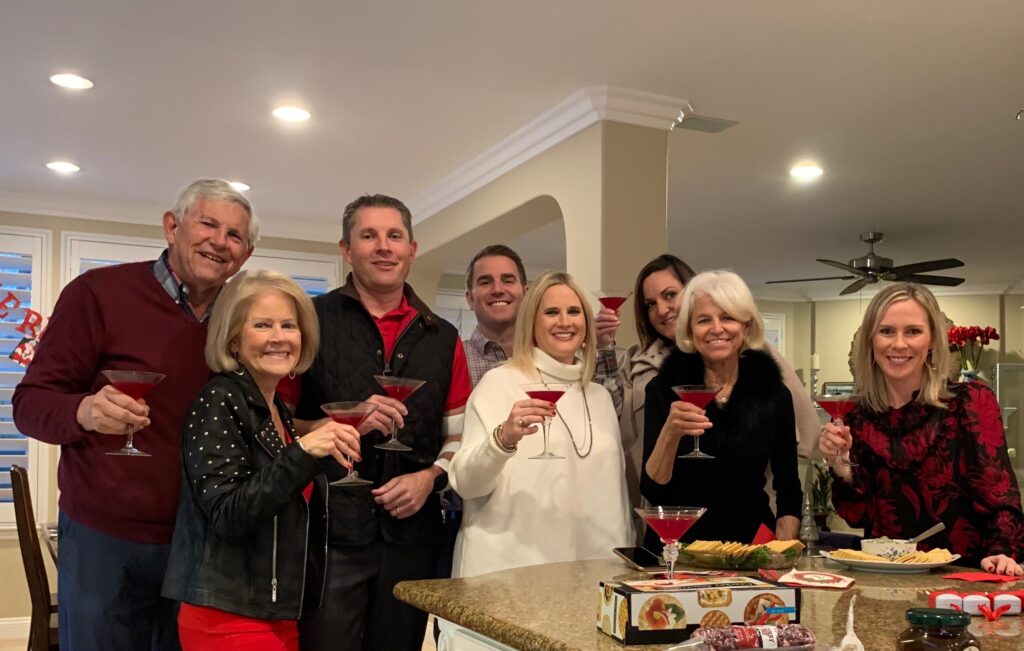 We munched on the delicious appetizers.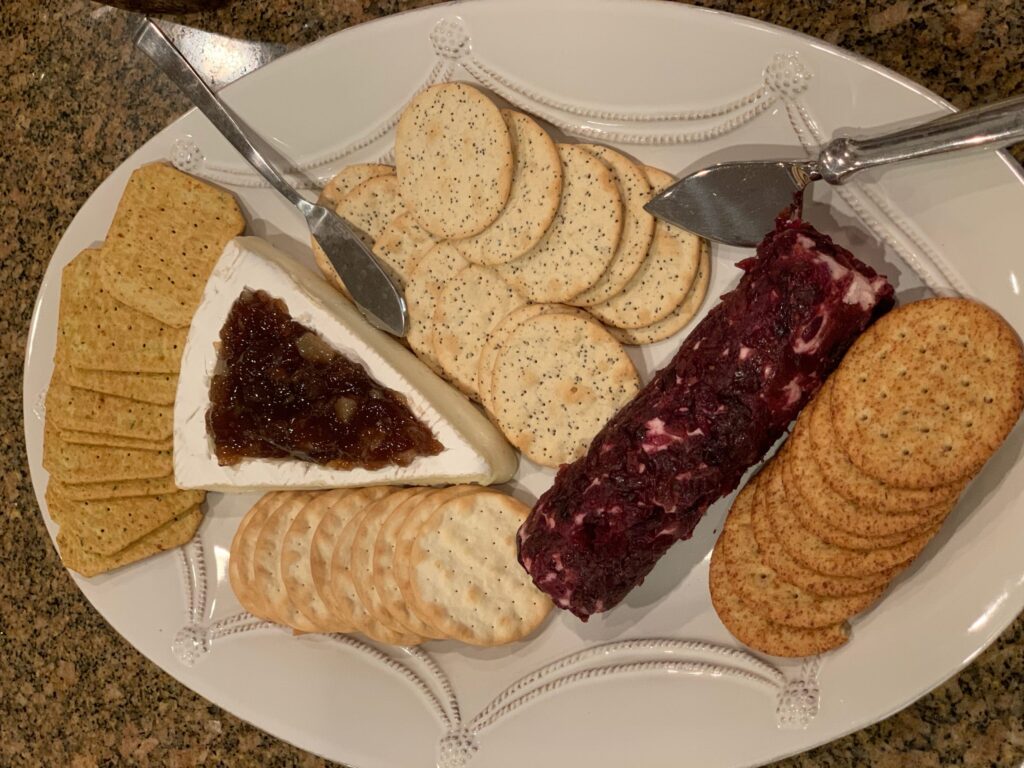 My Aunt Diane makes two appetizers every year at Christmas that have become a tradition in our family and they are very indulgent and fancy.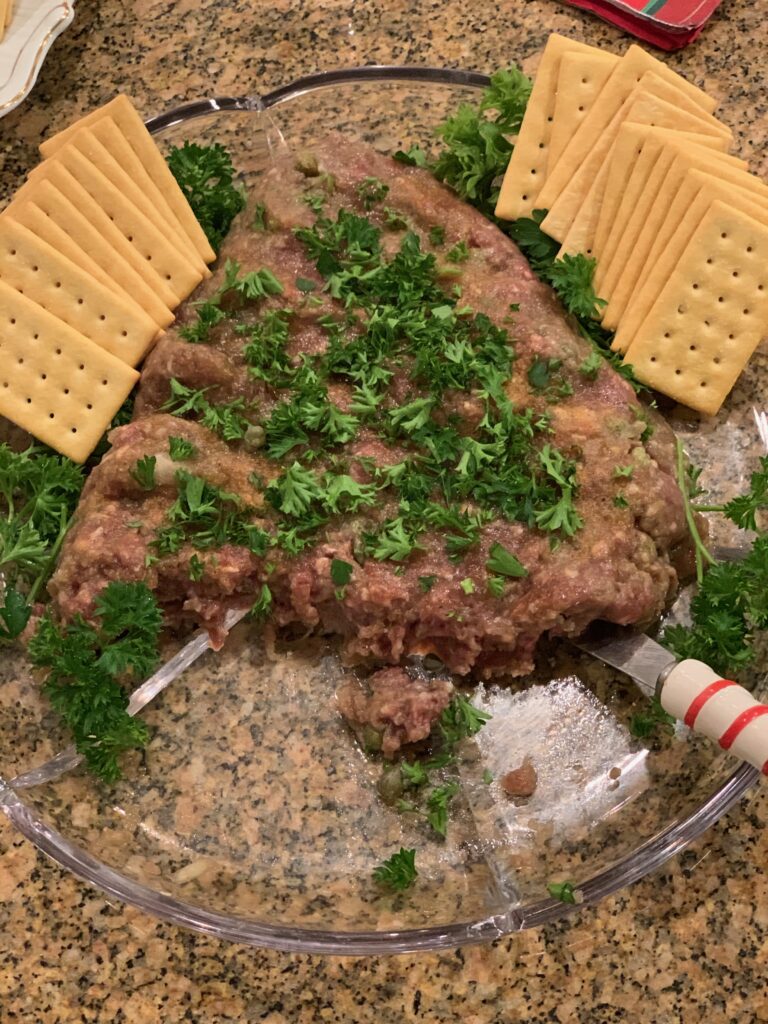 My aunt also made this caviar dip that is amazing!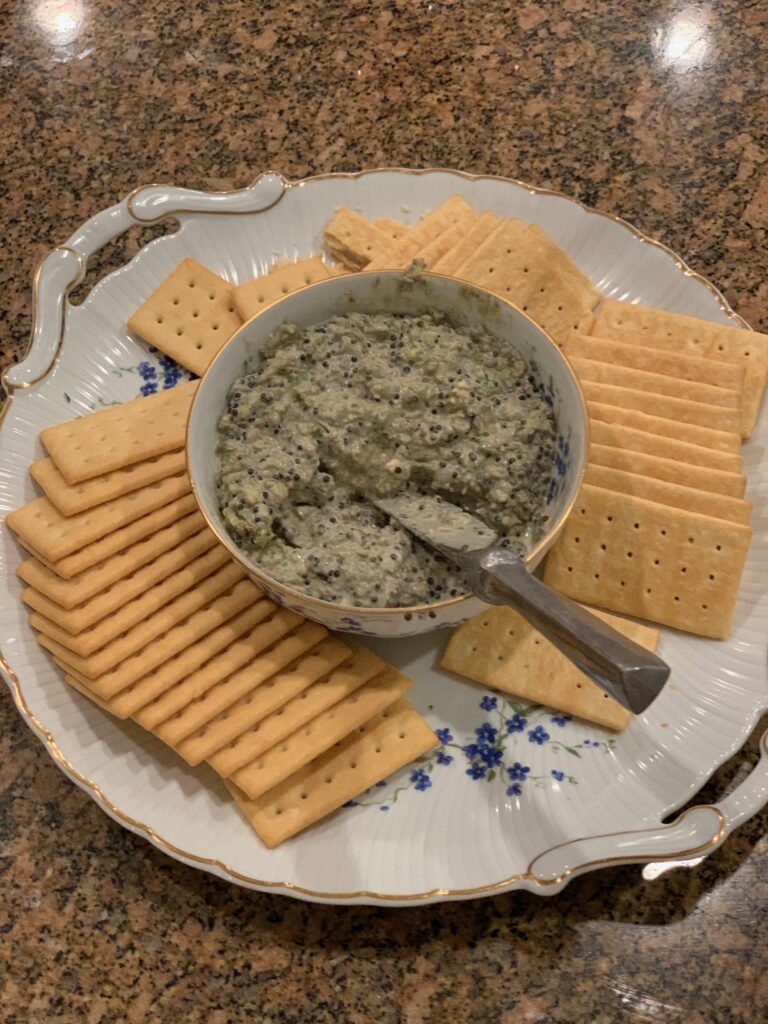 Naturally, we took lots of family pictures!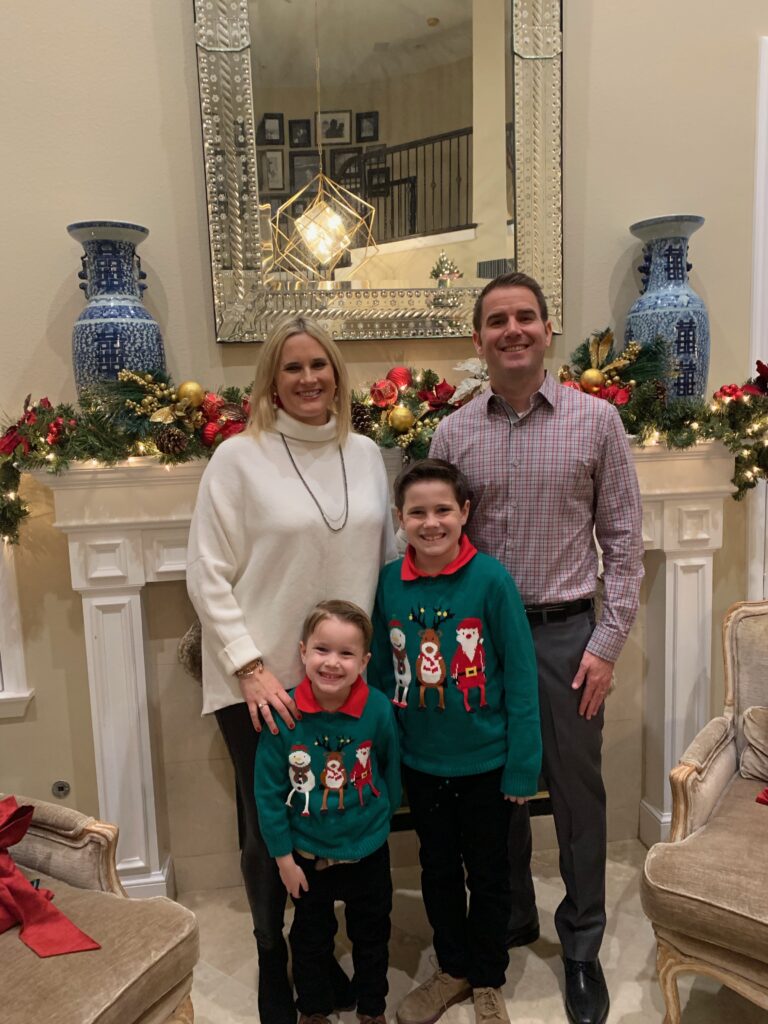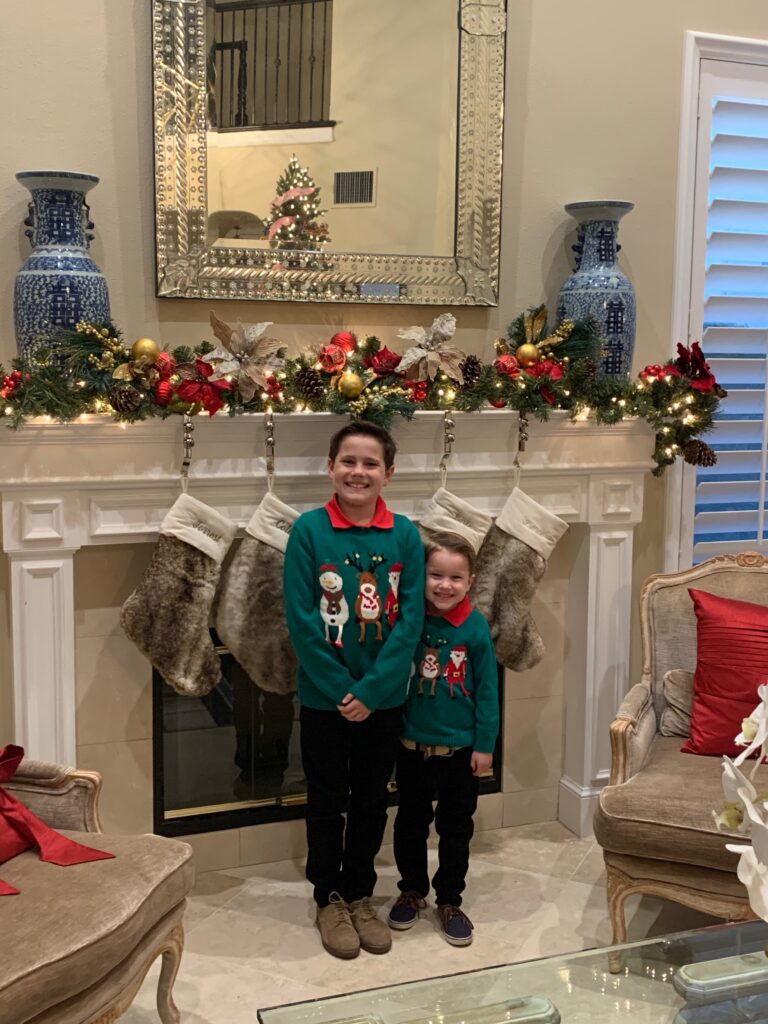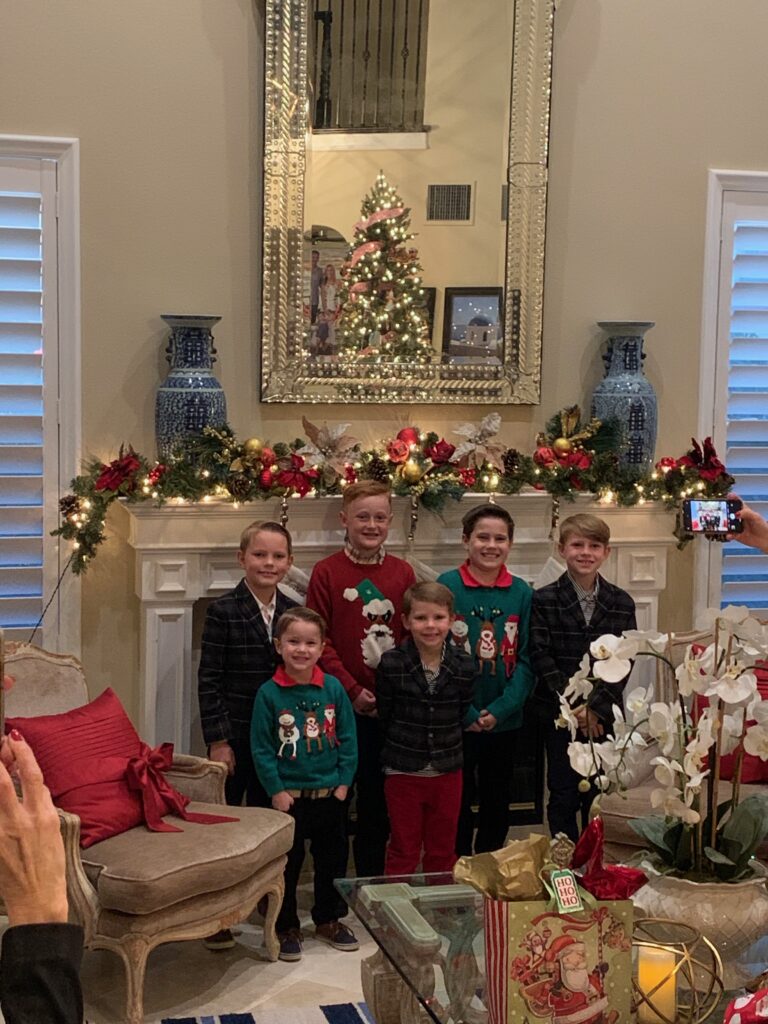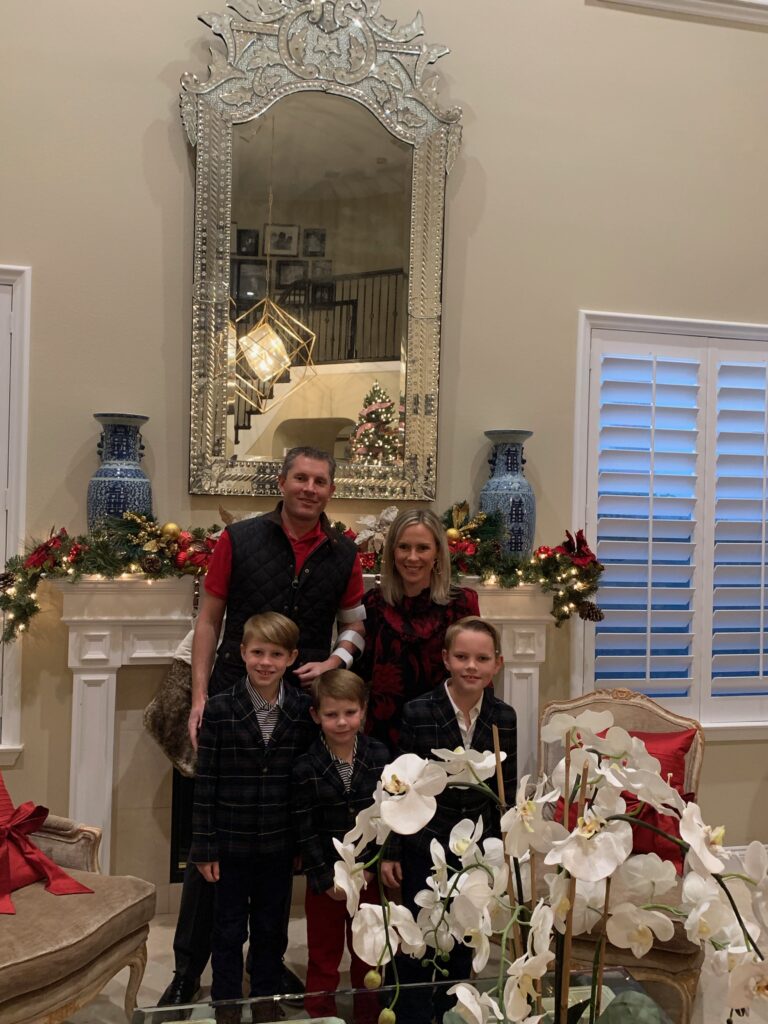 My parents, Forrest and Laura with their 5 Grandsons!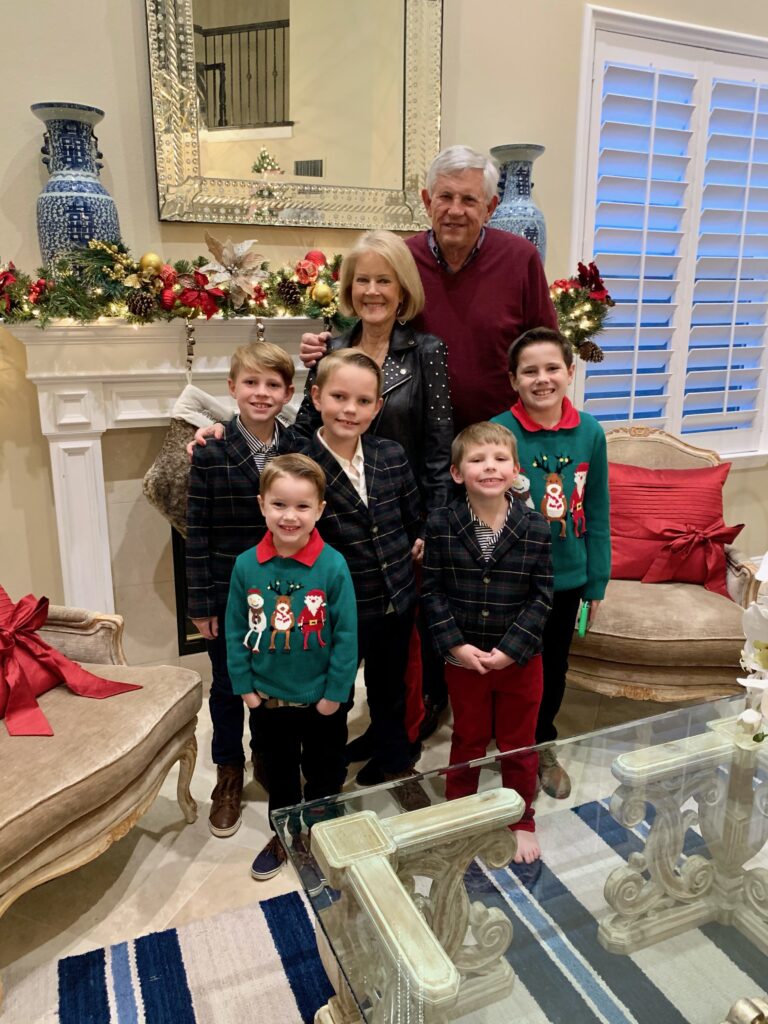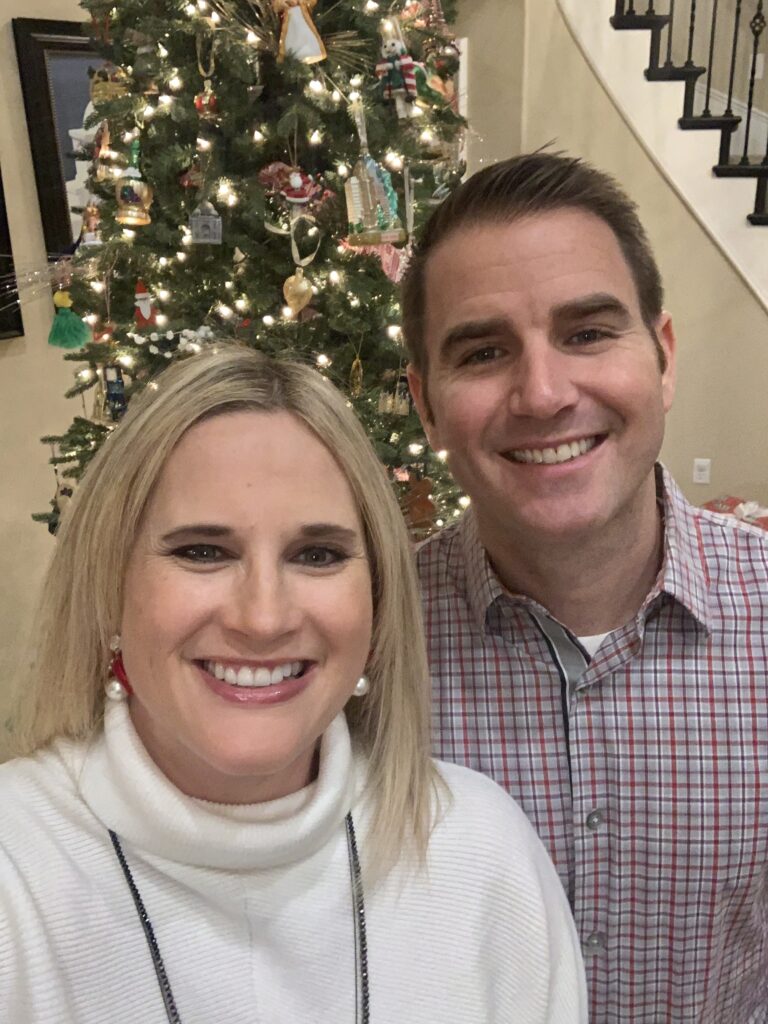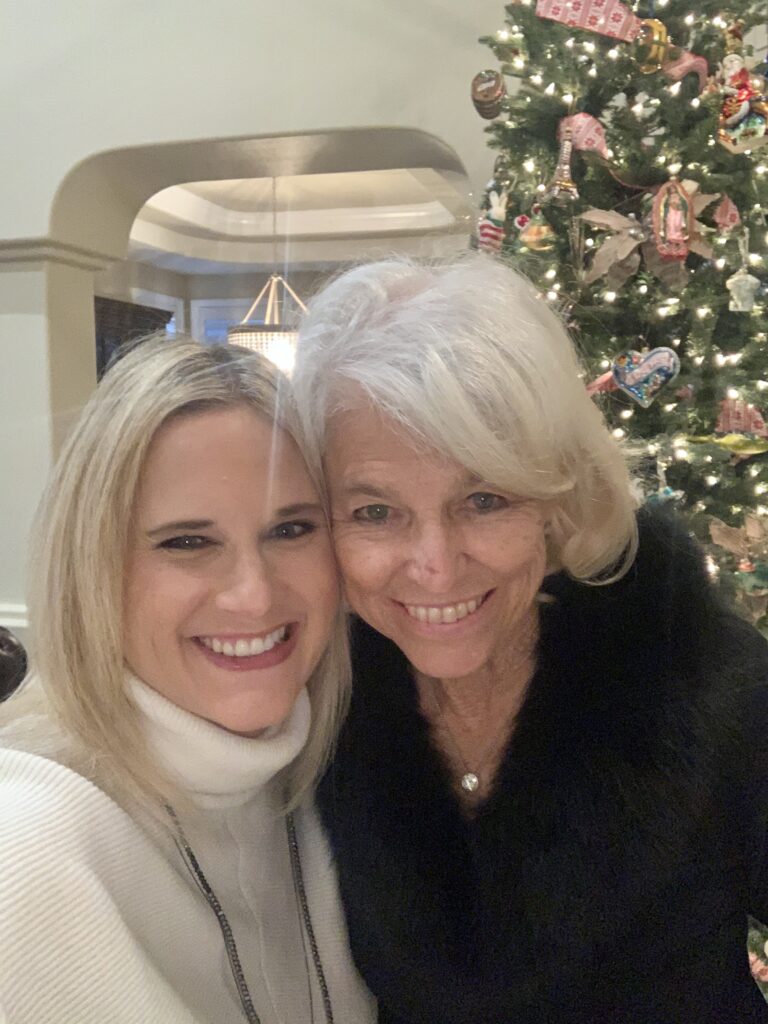 The Christmas table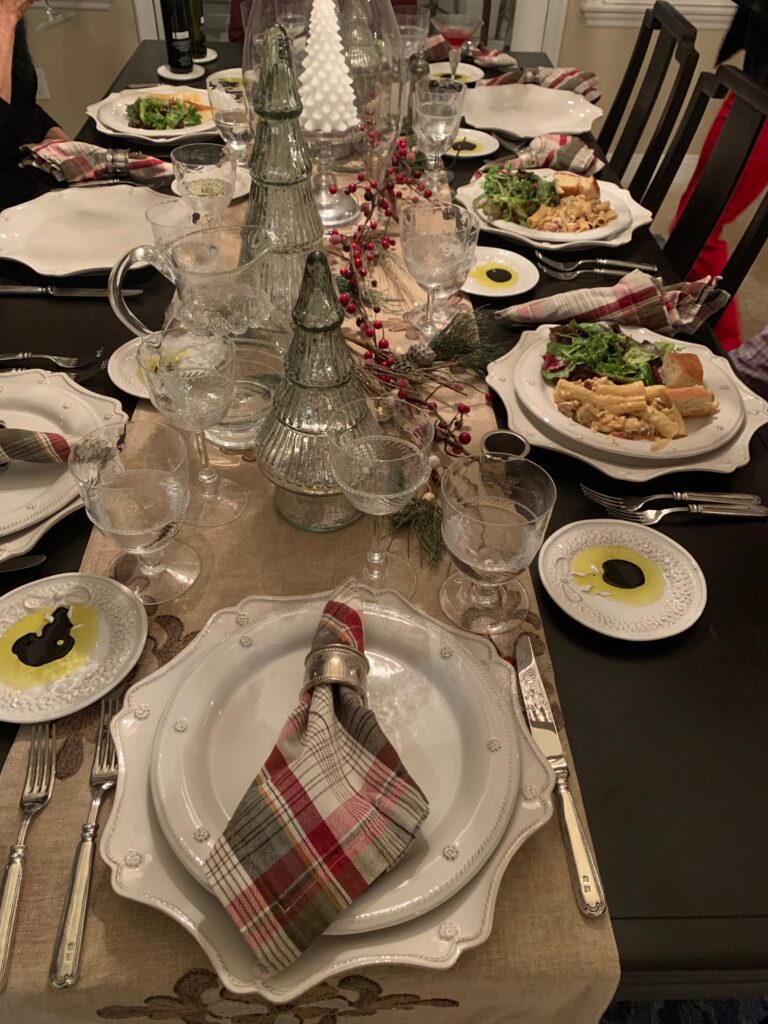 Dinner was delicious and we kept it simple and ordered in from one of our favorite places, Tutto Fresco.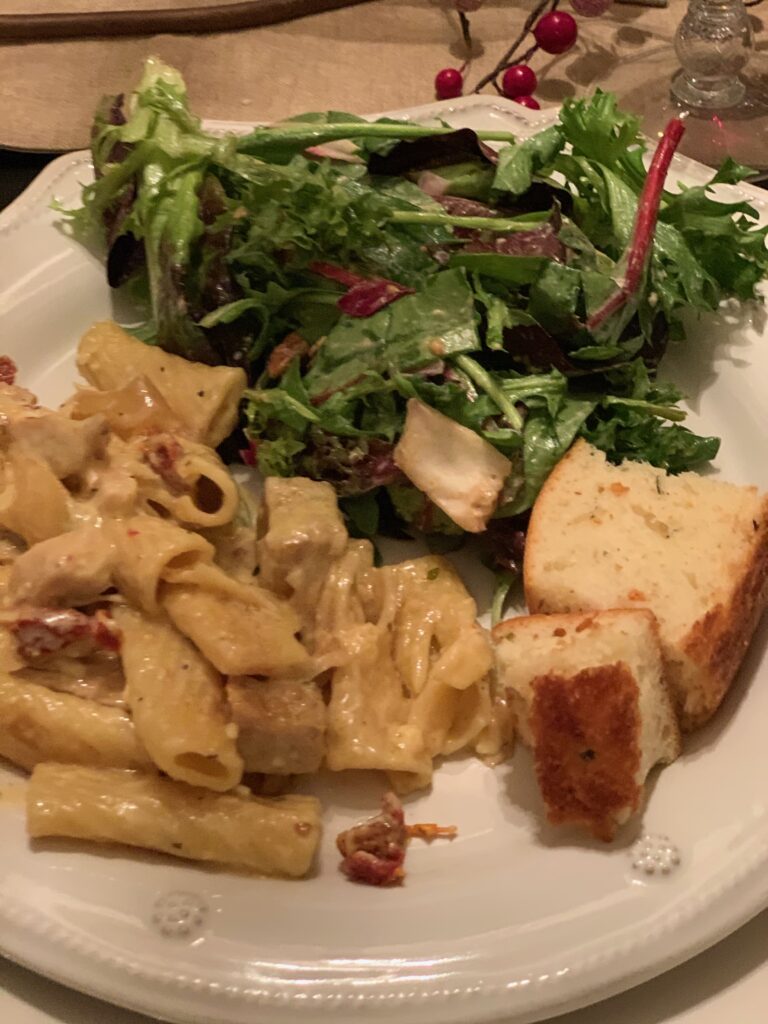 I love my sister-in-laws stem wear by Juliska!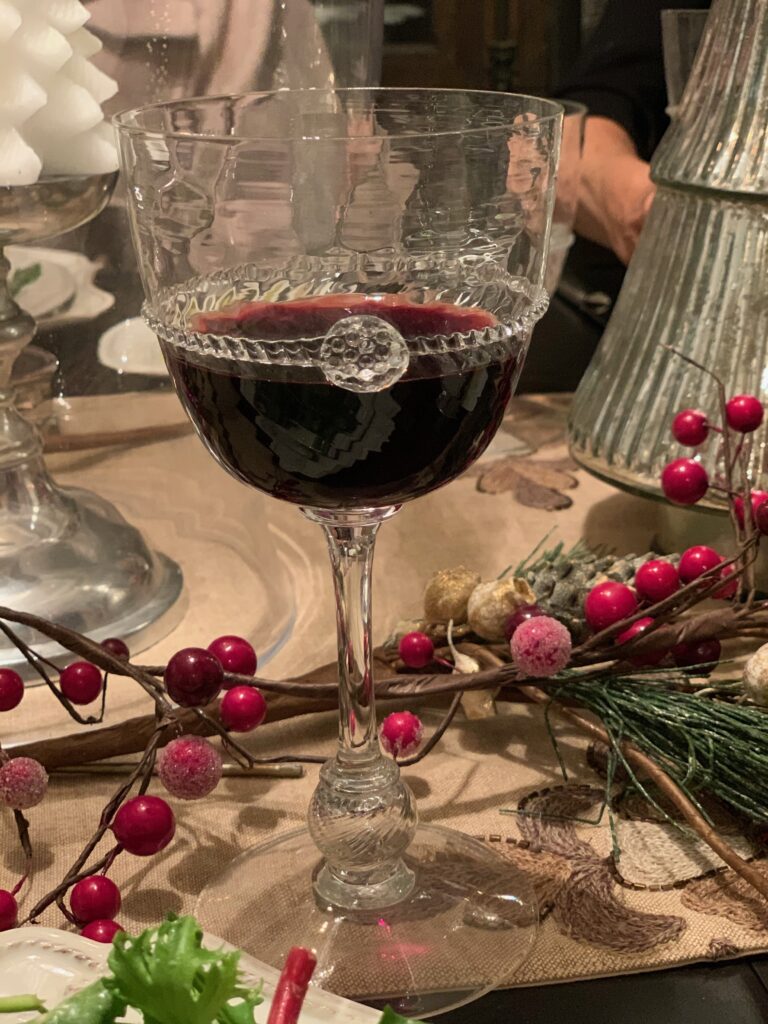 I didn't get a picture of dessert but Colleen made a yummy Yule log and we enjoyed Christmas cookies.
We enjoyed more cocktails!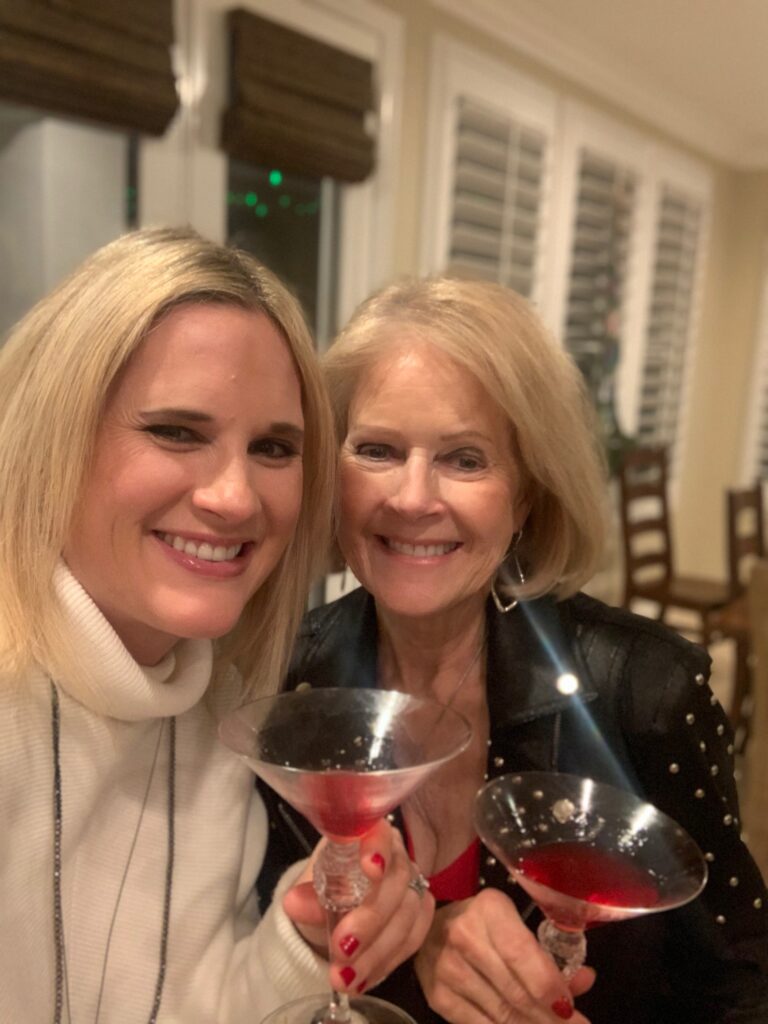 We exchanged gifts!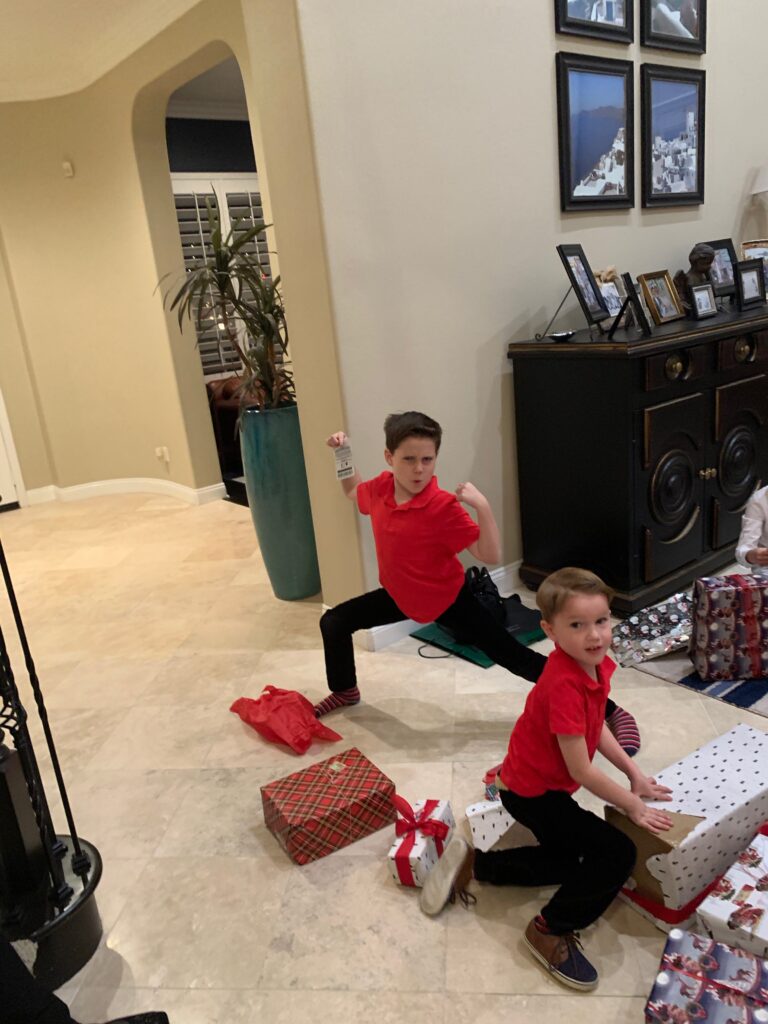 We visited some more and enjoyed the good conversation while my brother played youtube music videos by Bocelli, country music, and a Shelton & Stefani concert, while the boys played with all their new Xmas toys.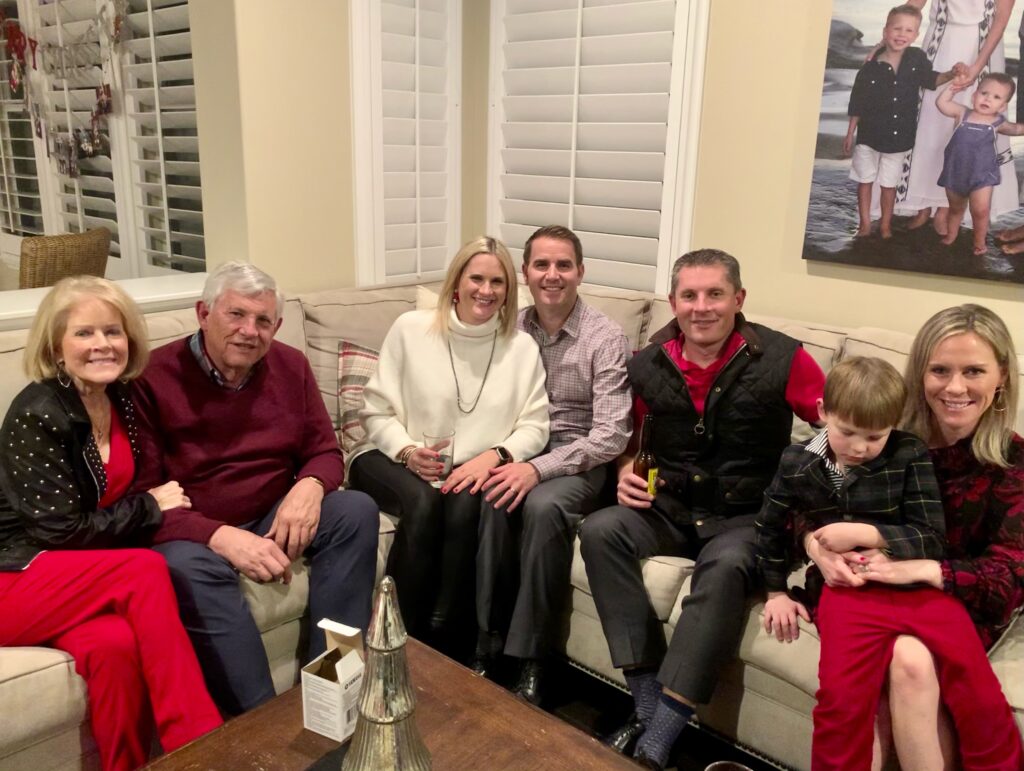 Fort Building!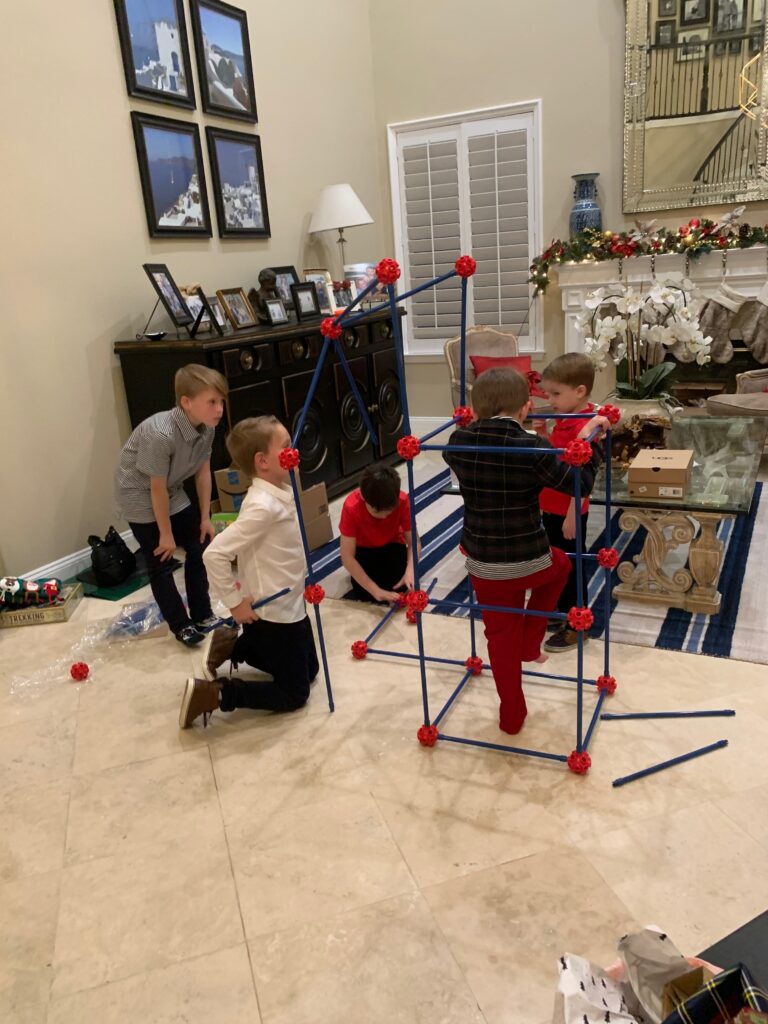 Playing Games!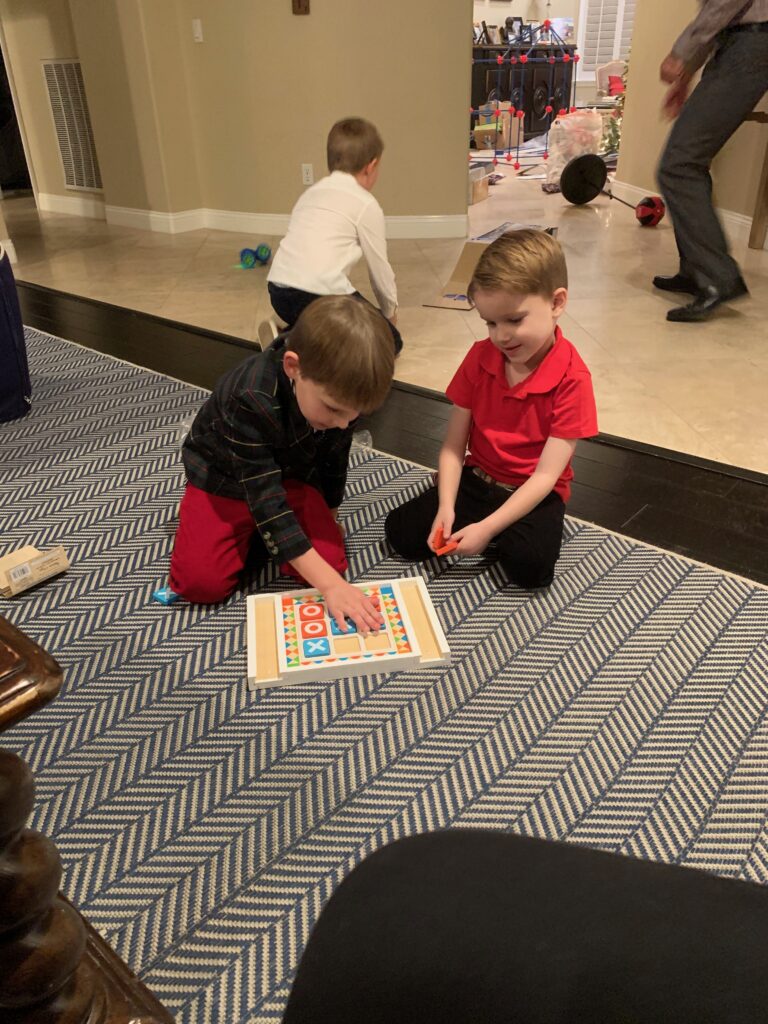 We had a fun and festive night and then it was time to go home and get ready for Santa to visit.
Tyler was very excited to pick out the perfect cookies and milk for Santa!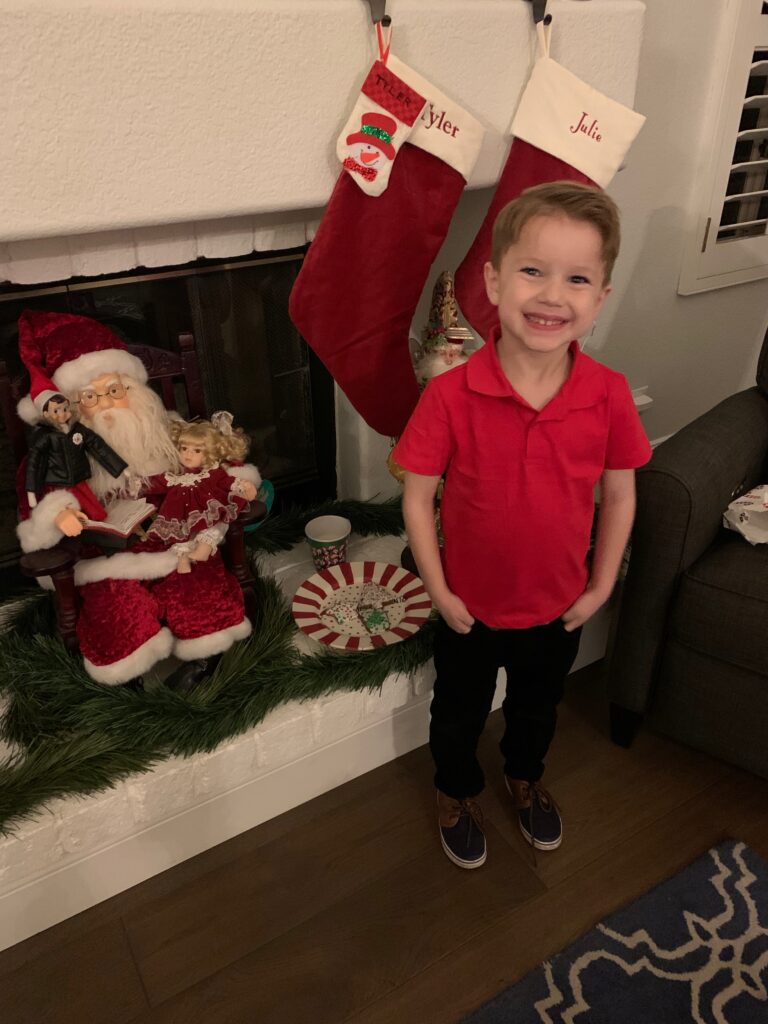 The boys went to bed and it was time for Jason and I to put on our elf hats and get to work.
Family room all set up with gifts from Santa!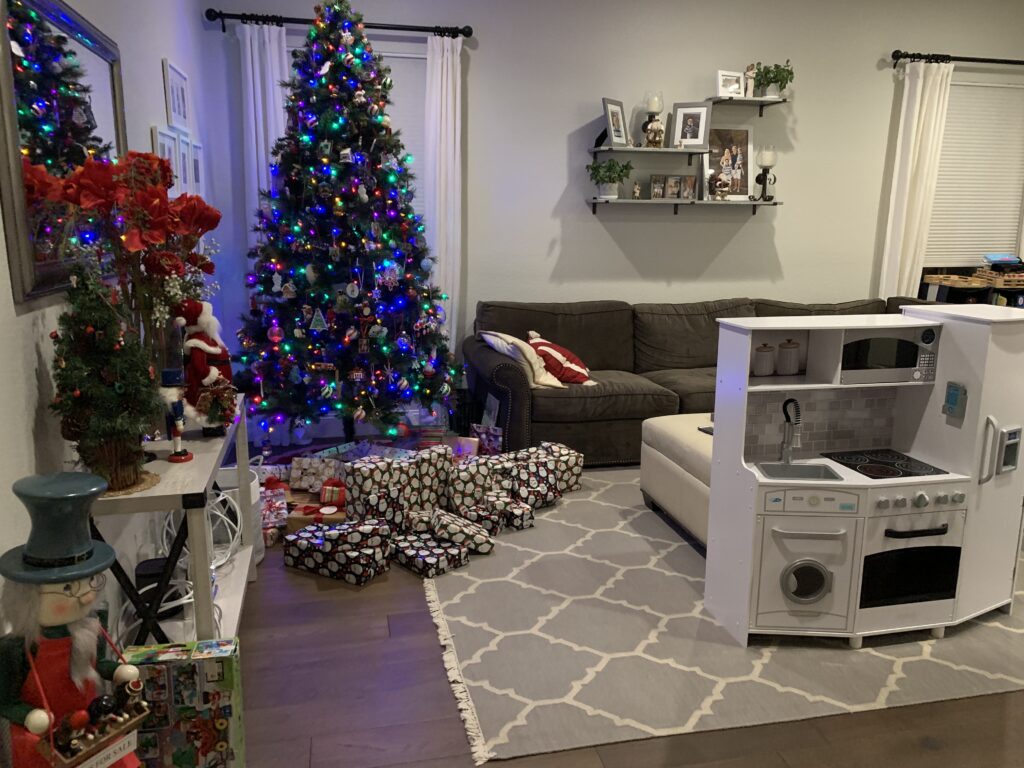 Stockings were packed full of goodies and ready to be opened on Christmas morning.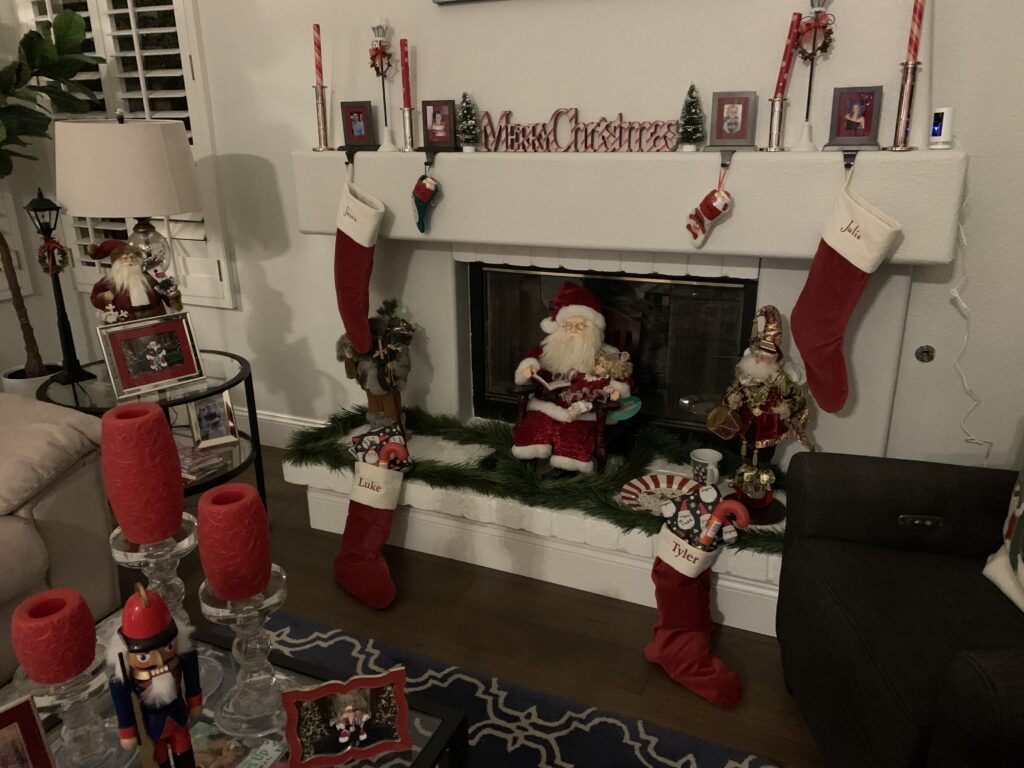 I cherish all these memories with my boys and my family. We were ready for Christmas Day and were able to go to bed by midnight…not too shabby!